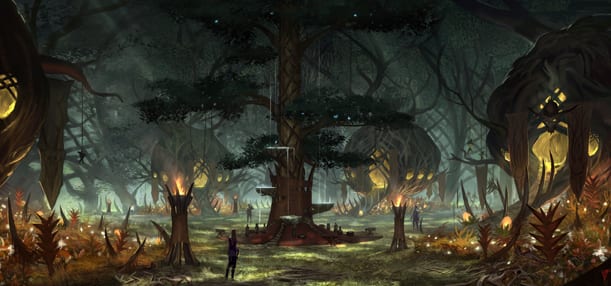 Starting next week, we'll be kicking off our bi-weekly The Elder Scrolls Online 'Ask Us Anything.'  Read on for all the details.
Every two weeks, we'll post a new developer Q&A, called 'Ask Us Anything', where members of The Elder Scrolls Online Team answer your questions about ESO.  In order to ensure that each Ask Us Anything is focused and related to the information we've released, we'll theme most of them and request questions about a specific topic.  We understand that everyone has many questions about things we haven't talked about yet—and we'll get to those topics—but we ask that you please keep your questions about the current Ask Us Anything's theme.
Our first Ask Us Anything will be about the Ebonheart Pact.  If you have questions about the art, design, lore, or anything else related specifically to the Ebonheart Pact, please follow the link below to our Facebook page and leave a comment or send your question via email to community@elderscrollsonline.com. (We're able to answer questions in English, French, and German.)  We'll pick a handful of questions to answer and feature.