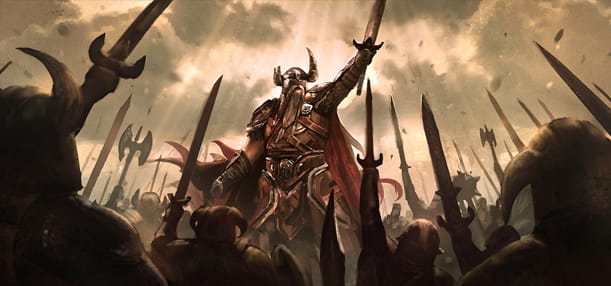 The announcement of beta sign-ups for The Elder Scrolls Online sent a jolt of energy through the community. We've gathered up tons of new videos, articles, and other inspiring fan creations to share with you.
Take a look at what your fellow ESO fans have been up to! Do you have an ESO-inspired creation you'd like to share? Send us your links via Twitter, Facebook, or Google+, or email us at community@elderscrollsonline.com.
Articles
Check out these fansite articles to discover the hottest topics in the ESO community and get involved in the discussions:
Music
Give the Hymn of Tamriel a listen. ESO fan NB composed this piece after being inspired by the Alliances Cinematic Trailer.
Podcasts
Lend your ear to these brand new ESO podcasts:

ESOTR Com Spotlight Episode 1 - This community spotlight brings together fansites Elder Scrolls Off the Record and Tamriel Foundry
TESOcast Ep 0 – The premiere episode of Twonk Hammer's ESO podcast features discussions about beta sign-ups and the Alliances Cinematic Trailer
Videos
Enjoy these great video discussions, fan-made trailers, and more:
Wallpapers
Looking for an ESO-themed wallpaper? Pick your favorite: