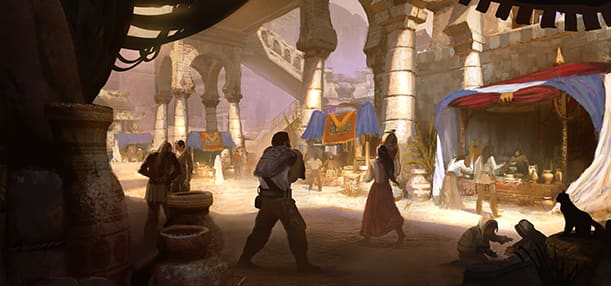 Catch up on the latest from ESO fansites, artists, and more in our weekly collection of fan-created content from around the web.
Welcome to our second issue of the Tamriel Chronicle. After last week's premiere of this feature, you and fellow ESO fans sent us tons of great new links. We've picked out some of our favorites to share with you in this issue. If you have any creative works or links to share, please send us an e-mail at community@elderscrollsonline.com and we'll consider your submission for inclusion in a future issue.
Be sure to check out our newly launched ESO Pinterest and Tumblr pages, too! We're always on the lookout for creative masterpieces to share on the latter.
Please enjoy this week's collection of ESO fan creations!
Fan Fiction
Read stories set in the world of Tamriel, authored by your fellow ESO fans:
The Running Tree: An ESO Tale - by Donovan Fouts

"It was a time of war. The Daedric Prince, Molag Bal, had returned from his plane of Oblivion to wreak his special brand of mayhem on the realm. Alliances, both new and old were forming to confront the Harvester of Souls before his pestilence could overwhelm their lands, bringing a new order of darkness and anguish to the world."
Fan Music
Listen to ESO-inspired tunes, created by some of the talented musicians in our community: 
New ESO Fansites
The Tamriel Traveler—a new ESO fansite—recently opened its doors. The site features news, group/guild creation tools, forums and more. Drop by and say hello!
News and Articles
Get the latest news, info, and editorials from fan site writers:
Elder-Realm
ESO-Wiki
Elder Scrolls Off the Record
ShoddyCast
Tamriel Foundry
TESO-RP
Podcasts and Videocasts
Hear fansite personalities discuss everything ESO:
ClarionCallTV
Elder Scrolls Off the Record
sKiiTs8
ShoddyCast
Miscellaneous
German ESO fans Maxee and Steffi really know how to celebrate a birthday in true Tamriel fashion. Steffi whipped up this masterpiece for Maxee's birthday earlier this year—what a treat!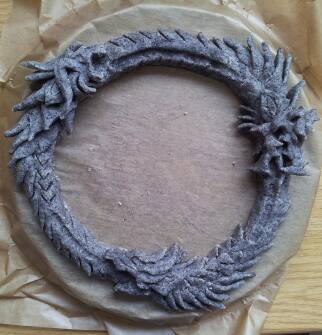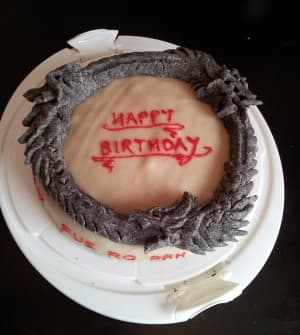 We hope you enjoyed this issue of The Tamriel Chronicle. Check back next week for more!