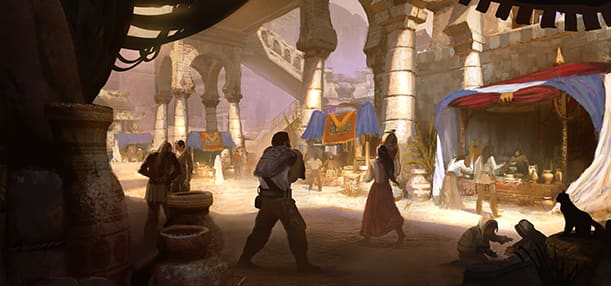 Read this week's issue to catch up on news, articles, and art from ESO fans like you.
Every week, we collect all kinds of community creations from around the web to share with you. We received lots of great submissions for this issue, and we hope you'll enjoy the fan-made podcasts, music, and more. If you have any creative works or links to share, please send us an email at community@elderscrollsonline.com and we'll consider your submission for inclusion in a future issue.
Be sure to check out the ESO Pinterest and Tumblr pages, too! We're always on the lookout for creative masterpieces to share on the latter.
Fan Fiction
Read stories set in the world of Tamriel, authored by your fellow ESO fans:
"The battle against the Witches of Wrothgar had lasted three days and four nights.  The bloody campaign was as brutal as it was brief.  What began as a routine operation to pacify the coven's overreaching expansion into the southern section of the Wrothgaran Mountains, ended in a painful lesson for the Breton Legionnaires and their allies."
Fan Music
Listen to ESO-inspired tunes, created by some of the talented musicians in our community:

New ESO Fansites
News and Articles
Get the latest news, info, and editorials from fan site writers:
ESOcraft
Elder Scrolls Off the Record
The Shadowed Mare
Tamriel Foundry
Podcasts and Videocasts
Hear fansite personalities discuss everything ESO:
ClarionCallTV
ShoddyCast
SpartanJesters
TrekkerCrew
Contests
Check out the conclusion of ClarionCallTV's ESO coin contest:
ClarionCallTV
Miscellaneous
Elder Scrolls Online DE
We hope you enjoyed this issue of The Tamriel Chronicle. Check back next week for more!