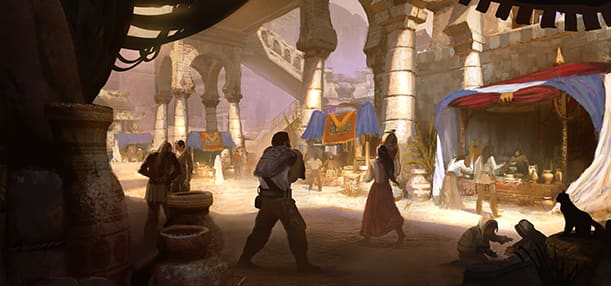 We're back with more links to fan-made articles, art, and more for you to check out. Read on to see what ESO fans have created since our last issue.
Fan-created content continues to roll in from all across the web, and we've picked out some of the best for this week's issue of The Tamriel Chronicle. We're always looking for new fansites, awesome ESO-inspired art, podcasts, and anything created by you or your fellow ESO fans. Make sure to share your links with us at community@elderscrollsonline.com.
Don't forget to check out the ESO Pinterest and Tumblr pages, too!
Fan Art
Feast your eyes on these truly impressive works of art, based on The Elder Scrolls Online:
Morokei the Wood Elf – By Sarah McAllum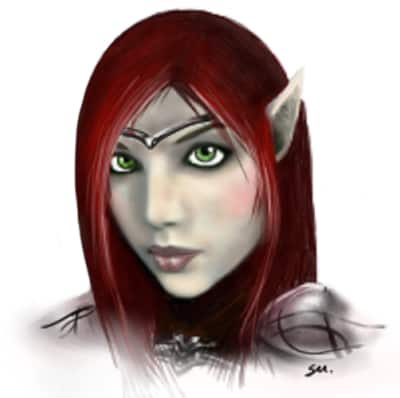 Taran's Assault – By Carlo "Tarantadu" Marcelo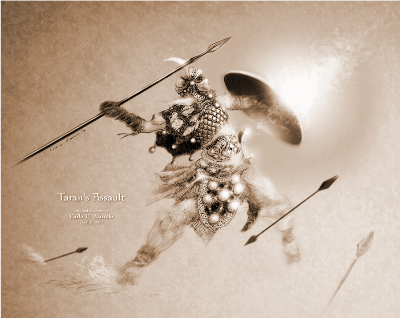 Fan Fiction
Read stories set in the world of Tamriel, authored by your fellow ESO fans:
The Running Tree: Chapter Four – By Donovan Fouts
"Gantar was gently twisting the short blade of his utility knife into the thick leather bracer covering his wrist. He spun it around several times, making the tiniest divots in the cuff. Then he blew on the blade, cleaning off any loose trimmings before twisting the knife again. It was the same nervous routine Calina had witnessed her friend perform a hundred times."
Fan Music
Listen to ESO-inspired tunes, created by some of the talented musicians in our community:

Aldmeri – By Matthew Shine
New ESO Fansites
Elders Reach – Recently opened, Elders Reach gives ESO fans a place to discuss and create the many different character builds that will be possible in ESO. Check it out!

News and Articles
Get the latest news, info, and editorials from fan site writers:
ESO Wiki
ShoddyCast
Tamriel Foundry
TESO-RP
Podcasts and Videocasts
Hear fansite personalities discuss everything ESO:
Elder Scrolls Off the Record
Ratzcast
ShoddyCast
Question of the Week Answers
We've gathered up some of your answers to last week's Developer Question of the Week. Watch the video to see the full question, and look for a new Developer Question of the Week this Thursday.
"Give me a nicely worked set of steel plate or some solid Dwemer armour if you want a bit more flair; I'll take them over glass and dragonbone any day. I certainly hope your basic iron and leather armours stay practical at all levels in ESO. " - Feste
"Part of the reason I like Dreugh Armor is because I hated Dreugh. They always surprised me and early on I died trying to find Boethia's Shrine over and over because of them. It made me feel all warm and fuzzy to wear their dead carcasses." - Nordjitsu

"I like leather. It's so thievy. And the boiled netch leather armour in Morrowind was great. Of course, if we're talking Morrowind, then bonemold. Because bonemold helmets were crazy cool, especially those that didn't make it into the game (see the concept art)." - Katherine Rimpau
"Ebony, so that I can be the 'black knight' and be able to say 'None shall pass!'" - Saetas Sven
"The Nordic set is, well, it's just badass looking. It's got a Bear head helm.... who wouldn't want one of those wrapped around your dome as you're crushing enemies and letting loose a blood-curdling war cry?" - Bryce D. Cholewinski
We hope you enjoyed this issue of The Tamriel Chronicle. Check back next week for more!