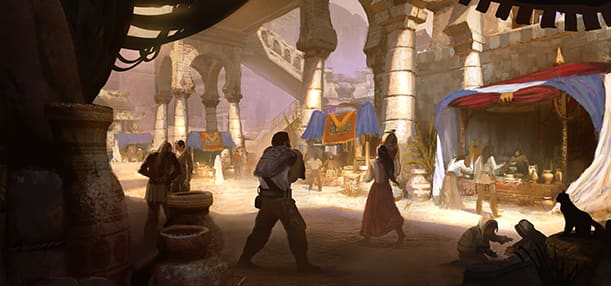 Discover the latest articles, podcasts, music, and other creative works from ESO fans in this week's issue.
We're back with another collection of links to excellent fan-made content for you to enjoy. Have you seen ESO-inspired art, podcasts, fiction, or other works you'd like to see featured? Send your links to us at community@elderscrollsonline.com. We're always looking for new fansites and other creations. Don't forget to take a look at our Pinterest and Tumblr to see more art and images.
If you're an artist, don't miss our ESO Poster Challenge for a chance at some great prizes.
Let's get this issue started with this video from our Tamriel Beer Garden community event at PAX East. We had so much fun meeting you, and we're looking forward to more great shows this year!

Fan Art
Feast your eyes on these truly impressive works of art, based on The Elder Scrolls Online:
Wolf – By Sarah McAllum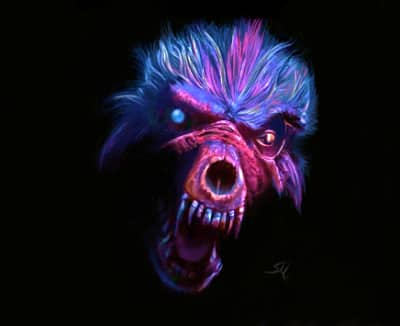 Burning Sands – By John "Jahoel" Peuhs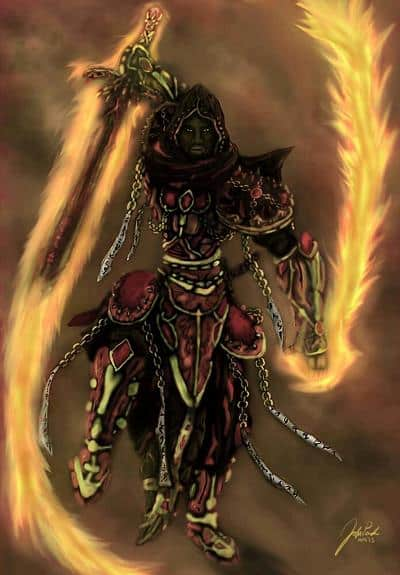 Fan Fiction
Read stories set in the world of Tamriel, authored by your fellow ESO fans:
Beware the Moon – By Elizabeth Noyes
"I was a Nord of Skyrim in my younger days. I lived idly amongst the multitudes of Solitude, even studying briefly with the Bards of the great College. The people were complacent behind those high walls— grown soft and fat from luxury –all pride and honor lost amidst the mindless roar of easeful society and sociopolitical "progress." I do not think they were truly happier for it. I, certainly, was not."
The Pass – By Triskele
"The frost had frozen the pass, turning the grey stone of the mountain slippery and slick with a flim of ice and hardened snow. A faulty step could mean a life's end, at this height. Still, the pass was the quickest way home, and none of them was apprehensive.

Least of all her."
Fan Music
Listen to ESO-inspired tunes, created by some of the talented musicians in our community:

Black Marsh – By Matthew Shine
News and Articles
Get the latest news, info, and editorials from fan site writers:
ESO Wiki
ShoddyCast
Tamriel Foundry
TESO-RP
Podcasts and Videocasts
Hear fansite personalities discuss all things ESO:
Elder Scrolls Off the Record
Richie "Bog Otter" Procopio
ShoddyCast
Spartan Jesters
Tamriel Foundry
Twonk Hammer
Contests
The TESOF team is holding another contest! Click on the link below for all the details.
Question of the Week Answers
We've gathered up some of your answers to last week's Developer Question of the Week. Watch the video to see the full question, and look for a new Developer Question of the Week this Thursday.
"If I had to choose, I would join the cult of Sheogorath, simply because I think he is the most interesting of the Princes. He has got such a colorful personality, and his followers are also very unique and interesting on their own. And I'm not solely referring to his 'jolly' self, either. His sad or even cruel aspects give his character a layer of depth that makes him stand out in my opinion. I love doing his quests, even (or sometimes especially) if they seem silly or pointless. It's impossible to predict what he'll do next. But he's not just some babbling loon, he can be extremely cunning if he wants to (the way he tricked some of the other Princes in the Accords of Madness was very impressive). All in all a very fascinating entity. And how could one resist a Daedra with such an exquisite taste in facial hair?" – Marie R.
"Hircine. Simply Hircine, master of all things that go all furry, fangs and claws at certain points. Possibly because he/it is the one that I encountered first in Daggerfall by entering the wrong/right building and paying a lot of gold to summon... And because I just love werecritters." – Thore O.
"Which Daedric cult would I follow? It would be Meridia the Deadric Prince of life and unending energy. My reason is that I dislike the idea of necromancers and the undead as they are abominations to the natural order of things within the world. So I would champion her cause." – Robert G.
"Hermaeus Mora. As far as why? I'm curious, and I value knowledge. Whether that's lore, or the secrets of science and the world.... I love it and soak it up. And he has it... all of it. Literally every scrap of information ever known resides in Apocrypha. Any question could be answered, any problem could be solved... So I choose him." – Matthew C.
"I would worship Vaermina. She is considered evil, but dreams and nightmares are a great source of inspiration. I would love to explore Quagmire!" – Thomas M.
We hope you enjoyed this issue of The Tamriel Chronicle. Check back next week for more!