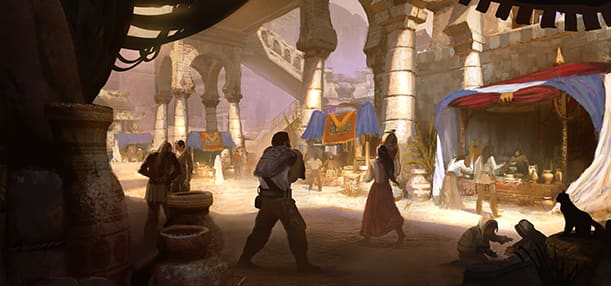 Check out this week's ESO fan creations, from fan fiction to podcasts and more.
We've rounded up more great ESO-inspired content from fans like you. Take a look at our collection of links to see some awesome creative works and catch up on the latest news and discussions. Do you have a link that you'd like to see featured in The Tamriel Chronicle? Send it to us at community@elderscrollsonline.com; we'd love to see it!

Fan Art
We're always inspired by the talent of ESO fan artists. Take a look at some recent works, and don't forget to visit our official ESO Tumblr page for more!
To be Emperor - By Asta Gunnlaugsdottir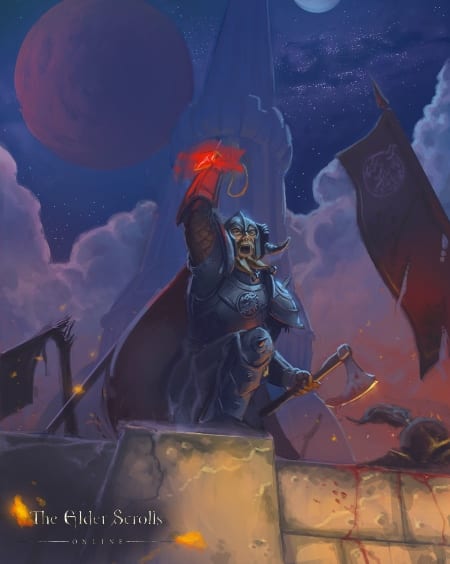 ESO Ebonheart Pact - By lisastarratt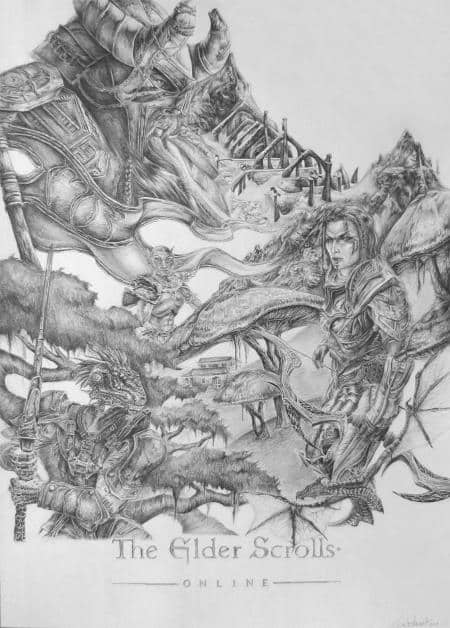 Fan Fiction
Journey to Tamriel through the eyes of other ESO fans.
The (Public) Tale of Idas Talbor – By nordjitsu
"My name is Idas Talbor. I have just celebrated my 137th birthday. Perhaps this is surprising to the Nords among us, many of whom may be unfamiliar with basic facts about the Dunmer. I seek to overcome the ignorance we have of each other. Too long have our races been kept apart by war and hatred; as a young mer, my only knowledge of Nord culture came in the form of curses and stereotypes. I have since come to love Skyrim and her people as well as I love Morrowind and Black Marsh. The Ebonheart Pact is the greatest progress we have made towards overcoming these divisions in remembered history."
Logs – By Triskele
"A burning log cracked in the hearth. From across the room, Thorald glared at her as an aging woman with coppery hair was stitching a nasty gash that had parted his brow. Triskele stared back, without any emotion, as she slowly ran her hand over the grey pelt of an enormous, wolf-like hound at her feet. She had a split bottom lip, that was it. Thorald growled as the woman finished."
Fan Music
Listen to these excellent fan compositions:
The Rise of an Empire - By Armin Gutjahr
Across the Sands to Cyrodiil - By Ben Wotherspoon
The Tesselation of Time - Dwemer Folk Song - By DrWantonPanda
The Imperial City - By TheElderSound
News and Articles
Get the latest news, info, and editorials from ESO fan site writers:
ESO Hut
Tamriel Foundry
TESO ELITE
TESO RP
Podcasts and Videocasts
Hear fansite personalities discuss all things ESO:
BabyMakers
ClarionCallTV
Elder Scrolls Off the Records
ShoddyCast
SpartanJesters
TrekkerCrew
Twonkhammer
Question of the Week Answers
We've gathered up some of your answers to last week's Developer Question of the Week. Watch the video to see the full question, and look for a new Developer Question of the Week this Thursday.
"I am most looking forward to encountering the wamasu. Me and my friends have always loved being Argonians, and seeing this creature that will live in Black Marsh will be exiting. I can't wait to go out and eat Wamasu burgers!" – Sean Miller
"Ogrim. It's been a long time since I have killed me an ogrim. Too long." – Cassandra Dunn
"There isn't one creature I don't look forward to fight, but the Wamasu boss-version seems pretty awesome in every way I can imagine!" – Espen Tesake
"If I lived in the Elder Scrolls Universe, in Tamriel, I would definitely be eager to take up arms against the ogrim. As disgusting as it sounds, I could easily use the wide belly of the ogrim for shelter if I need it, and it would make a great trophy in my Lakeview Manor in Skyrim." – whorljustin
"Definitely the Wamasu, though I would actually rather own one. My hair might stand on end, but lord, they're so cool!" – Dev Bishop
"I would simply love to fight the dreugh. I can just imagine my character now after recently being mauled, by strange crustacean looking creatures, scrabbling to his bow in an effort to save his life. At this moment no longer concerned with observing the life and actions of these possible Molag Bal worshipers but on simple dirty survival." - Alessandro Vidussoni
We hope you enjoyed this issue of The Tamriel Chronicle. Check back next week for more!