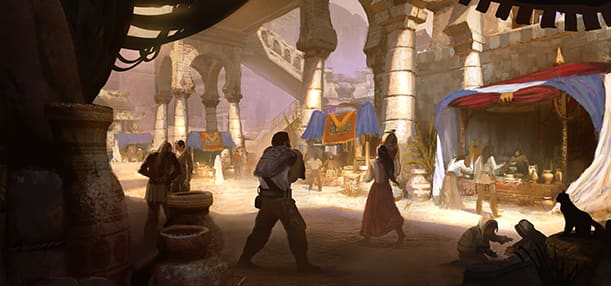 Last week's E3 excitement gave ESO fans like you tons to talk about. Check out the latest fan-created articles, podcasts, and more.
It's been a busy week for fansites! We've got a great batch of links to articles, podcasts, new fan art, and more for you, so check them out and get involved in the latest ESO happenings with other fans. Do you have a link you'd like to see featured? Send it to us at community@elderscrollsonline.com and we'll consider it for the next issue.
Community Events
Check out what some the awesome ESO fan communities around the web are doing!
ESO All-Stars Event
This Friday at 7:00 PM Eastern (EDT), the ESO All-Stars will be gathering to host their next LIVE stream event! They plan to discuss recent news and announcements about The Elder Scrolls Online. The last ESO All-Stars live stream was a lot of fun—don't miss this one! Here are your hosts:
Check out the announcement for more details!
Fan Art
We're always inspired by the talent of ESO fan artists. Take a look at some recent works, and don't forget to visit our official ESO Tumblr page for more!
Encounter Between Spriggan and Raelynn Draconis – By Eloise Girard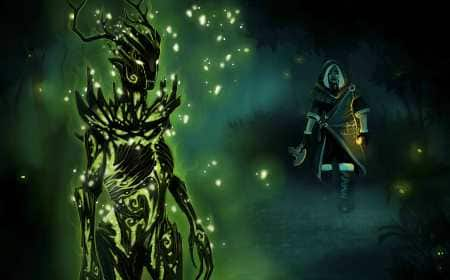 Untitled – By Vivien Nowotsch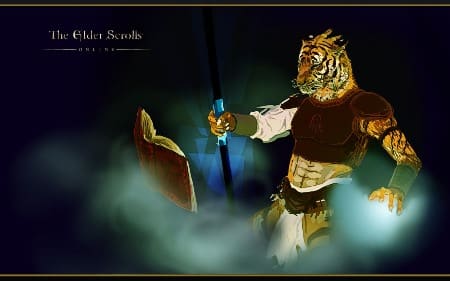 Fan Fiction
Journey to Tamriel through the eyes of other ESO fans.
The Wild Hunt – By Tortuga del Destino on The Tamriel Traveler
"The sunlight searches for an opening in the canopy of Valenwood's dense forest. A calm wind sweeps by and rattles the leaves on nearby trees. Calls of every animal you could think of and then some are heard reverberating throughout the area. Then, suddenly, the peaceful hymns of the forest choir are broken with the harping of voices giving orders. A clearing in the forest expertly hidden by illusion magic gives way to a camp occupied by not only the native Bosmer, but a large concentration of Altmer. Some would say that the husks here don't qualify as Bosmer for any reason except birth. The boys and girls, men and women, young and old that reside here were taken at birth to be used as a focus group for Thalmor indoctrination experiments. Any purpose from slaves to assassins were first filled up by the "subjects" as they called them. Heritage and cultures were completely eliminated. The Green Pact? Ask any one of the Bosmer here and they couldn't give you a straight answer. An injustice of the highest degree is being committed here, and the ones having their cultural history erased don't even know it."
Fan Music
Listen to these excellent fan compositions:
The Dark Elves of Morrowind – By Armin Gutjahr
Cold Skyrim – By TheElderSound
News and Articles
Get the latest news, info, and editorials from ESO fan site writers:
Elder Scrolls Off the Record
Elder Scrolls Online Info
ESO Hut
ShoddyCast
The Tamriel Traveler
Tamriel Foundry
TESOF
TESO Elite
Podcasts and Videocasts
Hear fansite personalities discuss all things ESO:
Elder Scrolls Off the Record
GamerLCD
JtechTV
Tamriel Foundry
ShoddyCast
Spartan Jesters
TrekkerCrew
TwonkHammer
We hope you enjoyed this issue of The Tamriel Chronicle. Check back next week for more!