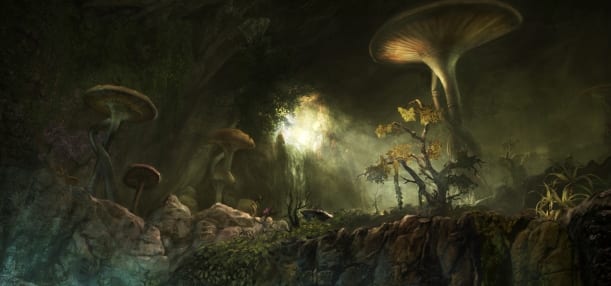 Underneath the harsh surface of Stonefalls, Goblins and dreugh fight for control of a rare, lush grotto.
Our team battled their way through the Fungal Grotto dungeon during the live gameplay stream at QuakeCon, and now its verdant tunnels can decorate your desktop. Please enjoy our new wallpaper, featuring concept art from the dungeon.
If you didn't catch the gameplay stream, you can watch our team take on the grotto in the full replay. Enjoy!