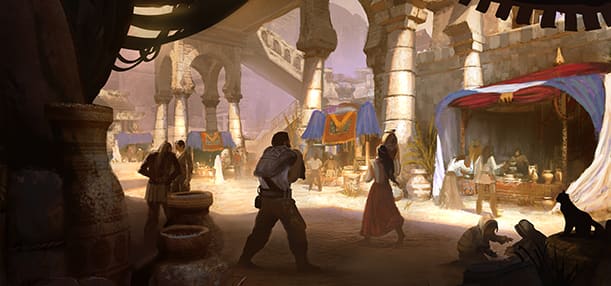 We're back home after PAX Prime with a new collection of ESO fan creations for you. Take a look at all the great links inside!
Even more fans got to get their hands on The Elder Scrolls Online at PAX Prime this weekend, and we had a great time meeting everyone who came out to see us. We hope you had a chance to play and grab a snack at the ESO Food Truck. Now that we're settled back in at home, we've had a chance to catch up on all the fansite articles, podcasts, and more recent fan creations, and we'd like to share some of them with you in today's issue. If you have a link you'd like to see featured in the Chronicle, send it to us at community@elderscrollsonline.com and we'll check it out.

Don't forget to vote for ESO in this year's Golden Joystick Awards. We've been nominated in the "Most Wanted" category. You can vote on the Golden Joystick site!
Fan Art
We're always inspired by the talent of ESO fan artists. Take a look at some awesome CosPlay, and don't forget to visit our official ESO Tumblr page for more!
Bosmer in Dwemer Armor – By Celtic Ruins Costumes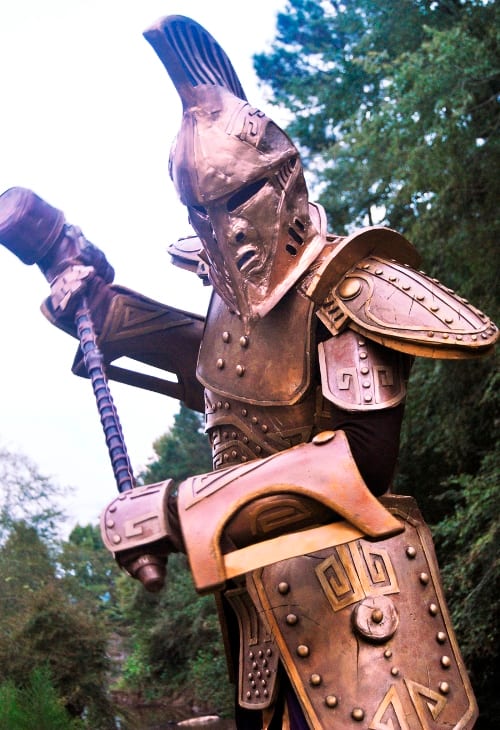 High Elf in Nightingale Armor – By Celtic Ruins Costumes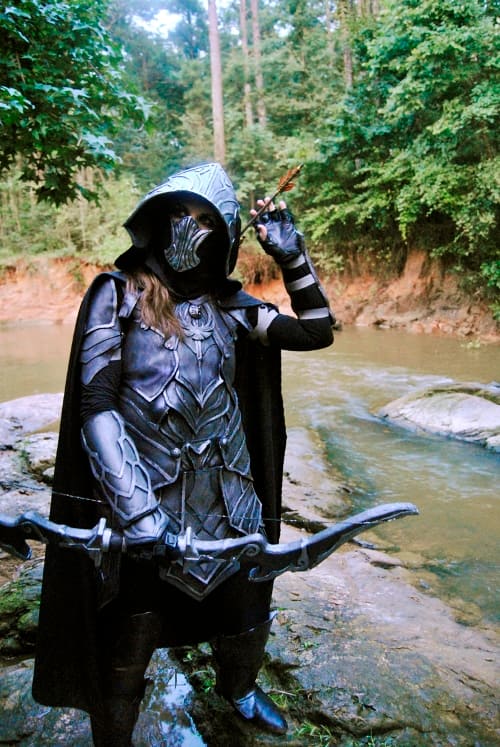 Dragon Priest – By Daniel Krauß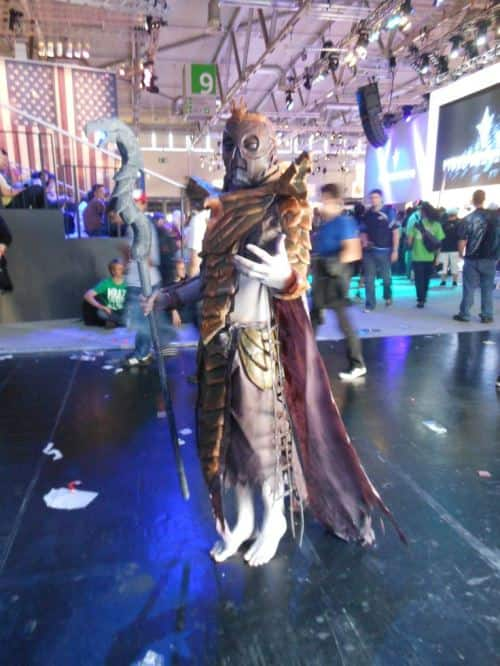 Draugr Deathlords – By Punished Props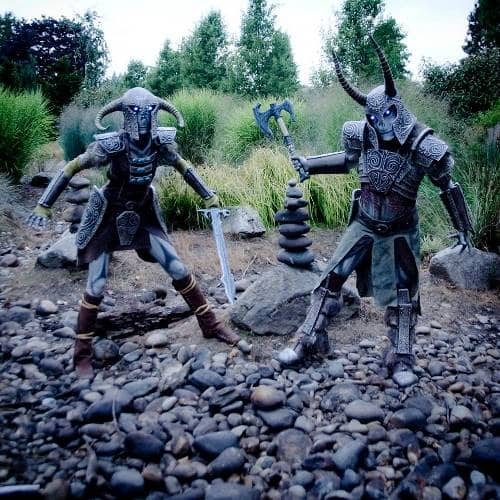 Fan Music
Listen to these excellent fan compositions, inspired by The Elder Scrolls Online:
Where we Start - Elder Scrolls Online Menu Theme- By NB
News and Articles
Get the latest news, info, and editorials from ESO fan site writers:
ShoddyCast
Tamriel Foundry
TESO Elite
TESO-RP
The Elder Scrolls – Off The Record
Podcasts and Videocasts
Hear fansite personalities discuss all things ESO:
Elder Scrolls Off The Record
Force Strategy Gaming
Shoddycast
Trekkercrew
Twonkhammer
Question of the Week Answers
We've gathered up some of your answers to last week's Developer Question of the Week. Watch the video to see the full question, and look for a new Developer Question of the Week this Thursday.
"My enchanting will be well known; my girl and I are a tag team—she deals with weapons and armor while I deal with potions and enchanting. We will find someone to get food and plants, as I just don't feel like it!" - Morgan
"Weaponsmithing on my stealthy DPS Breton lady, enchanting on my male Dunmer, armorsmithing on my big tanky Nord man, and Ji'rajah will cook the sweet rolls. High Elf clothie will alchemize." - Alex
"I have a disability in one of my hands, so in order to compensate, I spent more time in Oblivion and Skyrim developing my alchemy and weaponsmithing to compensate for my weaker skills with the controller. It's kind of like real life in that way for me. Sometimes extra effort and planning compensate. The crafting system will be very important to me." - Tom
"I have always preferred to craft all my own gear in MMOs, so I can't wait to see what you have in store for us in ESO. Most likely, a few friends and I will coordinate our skills to benefit one another. Weaponsmithing and enchantments will likely be my initial foci." - Cody
"Alchemy. Argonian Shadowscales should be familiar with various poisons and elixirs that would help them take out their targets. The lands of Black Marsh are a dangerous place, full of venomous creatures, and having an antidote ready is handy." - James
We hope you enjoyed all the fan creations and news in this week's issue of The Tamriel Chronicle. We'll be back next week with more!