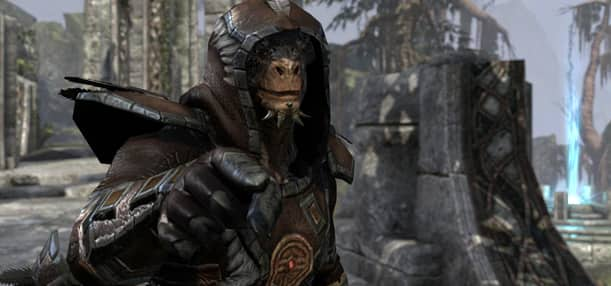 The results are in! Find out who won the ESO Emote Creation Contest and enjoy some of our favorite video entries.
Selecting our favorite emotes was a challenge with so many amazing submissions, but we've finally decided. We hope that everyone who participated had as much fun creating their video entries as we did watching them!
Your ESO Emote Creation Contest winners are:
Grand Prize
Trevor Baggett - Honor/Dishonor
Runners-up
Jennifer Johnson - Toast
Matthew McArthur - Strategy
Robin Russell - Awe
Our grand prize winner will work with our animators to adapt the winning emote, honor/dishonor into the game, and will receive an awesome prize package. You'll be able to use this player-created command in-game when ESO launches. We can't wait to see you all using it.
Our runners-up will also receive some cool prizes—great work!
With all the excellent entries we received, it was hard to choose the winners. You can see how tough the competition was by checking out our YouTube playlist, where we collected some of our favorite entries. Thanks to everyone who participated, and congratulations to the winners!