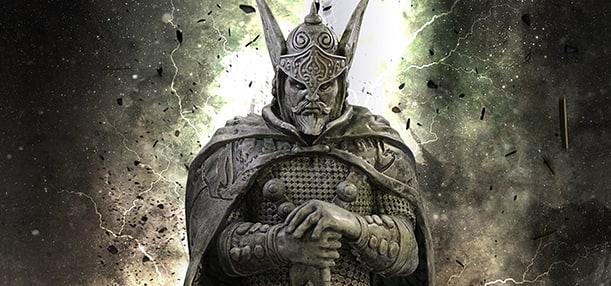 Get ready, collectors! You can order the new limited-edition Shrine of Talos from GamingHeads.com starting today.
We're excited to introduce the first in a new line of Elder Scrolls collectibles from Gaming Heads, the Shrine of Talos. This 14" poly-stone statue is painted and finished by hand and is based directly on the in-game model from The Elder Scrolls V: Skyrim. The Shrine depicts Talos, the man-become-god who conquered all of Tamriel and ushered in the Third Era.
Act quickly—choose the Standard Edition or Exclusive Edition (featuring a faux bronze finish), and order yours at Gaming Heads or the Bethesda Store before they're all claimed. Each statue includes full-color packaging, a hand-numbered base, and a certificate of authenticity.
Standard Edition
Exclusive Edition