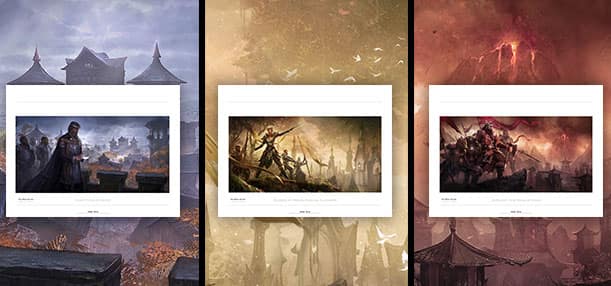 Get your hands on these high-quality works of art featuring the alliance leaders this Friday!
The Bethesda Merchandise Store is getting ready to put three brand-new ESO lithographs up for sale. Pick your favorite alliance leader—Jorunn the Skald-King, Queen Ayrenn, or High King Emeric—or get all three at a discounted price. Don't wait too long to order; these lithographs will only be available in very limited quantities. You can start purchasing them this Friday, January 17th.
Find out more at the Bethesda Merchandise Store.