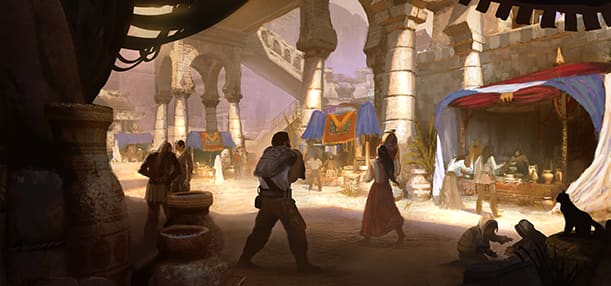 Enjoy some new ESO-inspired fan creations in today's issue.
We love seeing all the excitement for ESO across the web. From podcasts and articles to beautiful works of art, all of your creations are awesome, so keep them coming! We have another collection of links to share with you today, and we hope you'll enjoy them as much as we do. If you have a fan creation you'd like to see featured, send it to us at community@elderscrollsonline.com and we'll take a look.
Fan Art
We're always inspired by the talent of ESO fan artists. Take a look at some recent works, and don't forget to visit our official ESO Tumblr page for more!
Adventures in ESO: Bosmer and Altmer – By Spader7 on Tumblr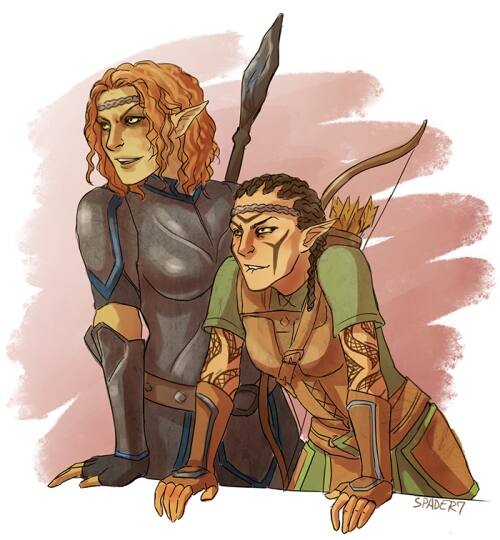 Ebonheart Pact Tattoo – By Mitch Avery-Hoy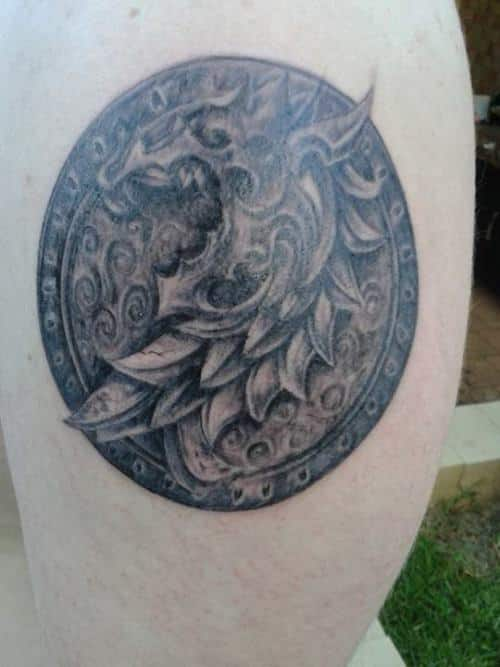 Portrait of an Orcishwoman – By Saehral on Tumblr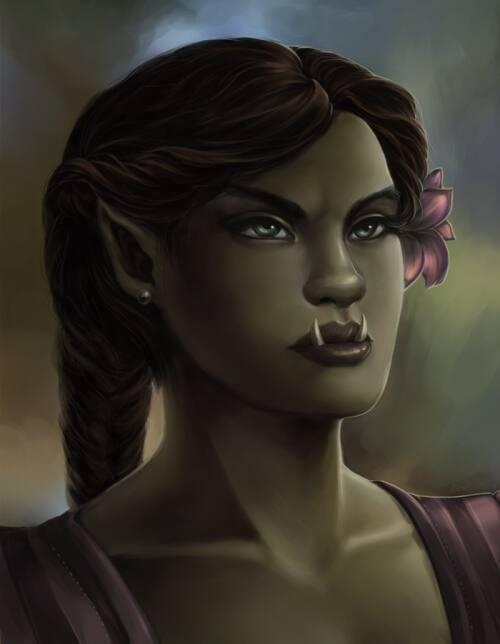 Fan Fiction
Journey to Tamriel through the eyes of your fellow ESO fans.
[Isheriil] Of Mer and Men – By Dyna on TESO-RP
Isheriil sat on a stone bench, in the shade of an old plum tree. His long, then nose was buried in a book - so close that it almost brushed the pages; his eyes, however, were not following the carefully printed words. Instead, he peered out over the top of the pages, nervously tracking the movements of a group of his classmates.
Partners [Keribdis and The Black Dog] – By Arker Black on TESO-RP
It was a full moon, the stars peaked out from behind thick clouds, and the streets of the city were all but quiet. The usual hustle and bustle of Merchants and various vendors had died down due to the late hour. A solitary figure strode down the middle of dirt streets, a long black cloak shrouded the majority of his form, though his movement was quiet as though he wore leather or something lighter beneath. His features were concealed by a mask and hood, only piercing blue eyes peered out from beneath the shadow it cast.
The Soldier and the Knight to Be – By Brynwulf on TESO-RP
A fair wind breezed throughout the streets of the city of Shornhelm, the streets were nearly empty if it wasn't for the few chickens, bottles and the occasional cat or homeless dog, it wouldn't take long until these streets would return back to life at the dawn of the new morning, but naturally there were those who were unfortunate to be woken up from their slumber before appointed time.
Fan Music
Listen to this great musical offering inspired by The Elder Scrolls Online:
Elder Scrolls Theme – By Andrew Bahls
The Light of Cyrodiil – By Mark "Tone" Walker
News and Articles
Get the latest news, info, and editorials from ESO fansite writers:
ElderScrolls.net
ESO Hut
ShoddyCast
Podcasts and Videocasts
Hear fansite personalities discuss all things ESO:
Elder Scrolls Community Videocast
Elder Scrolls Off the Record
ESO Recapped
ShoddyCast
The ESO Vodcast
Trekker Crew
TwonkHammer
ZiggsRPG (TGN)
Contests & Upcoming Events
Don't miss any of these current and upcoming contests and events that ESO fan communities are hosting!
ESO Alliance
The ESO Alliance team is hosting their third episode this Friday, January 24th at 7:00 PM EST. Join hosts Evarwyn from The Elder Scrolls Off the Record, Josh and Kyle from Shoddycast, and more for a live chat about The Elder Scrolls Online. The show will be held on the Quest Gaming Network Twitch channel.
Question of the Week Answers
We've gathered up some of your answers to last week's Developer Question of the Week. Watch the video to see the full question, and look for a new Developer Question of the Week this Thursday.
"A shield, a sword, and a pack mule ... I mean, 'comrade.'"  – James Willett
"Weapon, armor to fit the combat style, and noise-canceling headphones so I can ignore the outside world and live in Tamriel!" – Layenem Atyerfete
"Madness, the Wabbajack, and a nice good block of goat cheese."  – Rhonen Smiley
"I never go off on an adventure without enough health potions to choke a horse, lockpicks (in matching quantity with the potions), and weapons (a bow and a greatsword)."  – James Bryant
"I'm a 'procure-on-site' kind of guy. Carefully make my way into a tomb or ruin with nothing but some clothes and maybe a rubbish bow with two or three arrows to use as a distraction if I have no other means. Sneak past my enemies whenever I can by sticking to the shadows and the nooks and crannies, take whatever weapon I can lay my hands on, and use that until something better comes along."  – Dylan Frost
"My smashing good looks, money for bribes and/or entertainment, and cheese."  – Chris Powers
"Pizza, Mountain Dew, and coffee. In game: friends, armor, and weapons."  – Brandon Caldwell
"The most epic adventures are the ones you can't prepare for."  – Danny Kendra