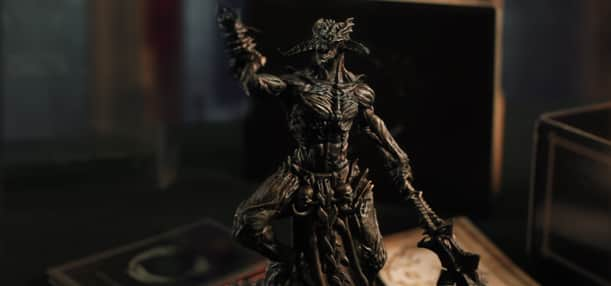 Take a guided tour through the awesome collectibles that come packed in the Physical Imperial Edition of The Elder Scrolls Online!
Lead Loremaster Lawrence Schick unpacks the Imperial Edition and describes its contents in detail. No Elder Scrolls fan should pass up the chance to get their hands on the full-color Improved Emperor's Guide to Tamriel, the 12" Molag Bal Statue, and all the other great collectibles. Watch the video and get a closer look at this ultimate edition of ESO.
The Physical Imperial Edition is only available in limited quantities, so get to your favorite retailer to pre-order while you can!