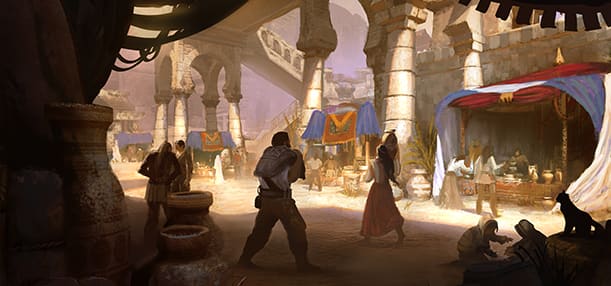 Early Access is here, and we have more excellent fan creations to share as we celebrate.
It's an exciting week for us all! We're thrilled to see you enjoying your adventures in Early Access, and we've seen lots of great new creations all over the web. As always, we've gathered some fan art, fiction, and other creations together with fansite articles and podcasts for you to peruse. If you have a link you'd like us to share, send it to community@elderscrollsonline.com!
Whether you're already exploring Tamriel or you're waiting for the official launch, you'll find something to like. If you just can't wait anymore, don't forget that you can still join in on Early Access by pre-ordering now.
Fan Art
We're always inspired by the talent of ESO fan artists. Take a look at some recent works, and don't forget to visit our official ESO Tumblr page and art section on the official ESO Forums for more!
Imperial Dragonknight – By OztheWiZARD on the Official ESO Forums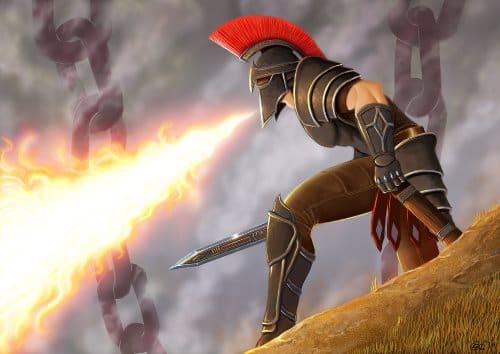 Khajiit and Fish – By Blookarot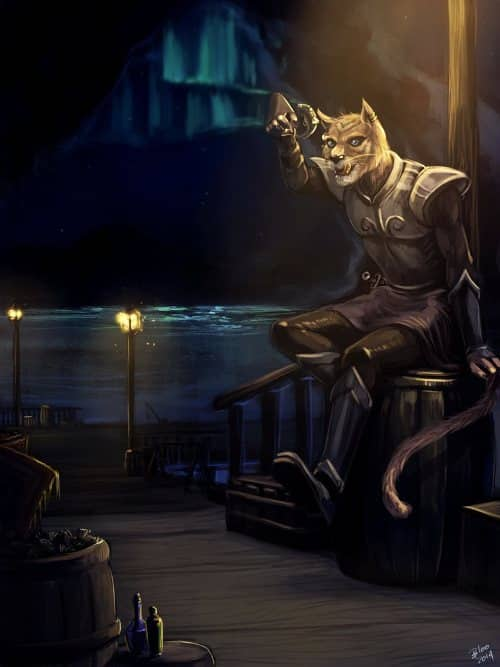 Kvass Dorn'ke the Wood Elf – By Kvass on the Official ESO Forums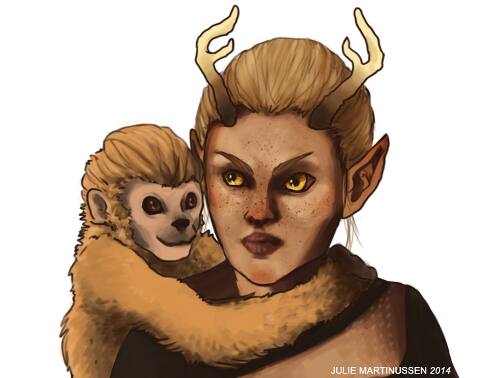 Siluen & Her Sire – Art by Kilarin, character by Siluen on TESO-RP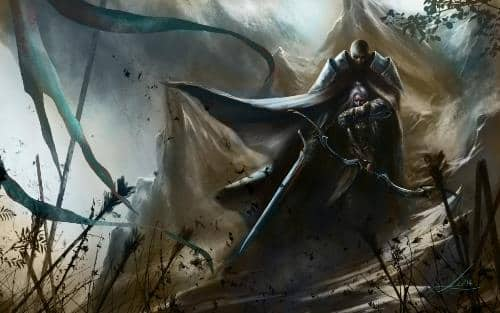 Fan Fiction
Journey to Tamriel through the eyes of your fellow ESO fans. Don't forget to check out the fiction and roleplay section on the official ESO Forums.
Ahmmashara – By Najakas on TESO-RP
They sat across from each other, at an old wooden table with years scratched in the surface with two pints and a pipe between them. It was just after dusk in Ebonheart, and the bar filled with drunks and hunters and men running from their wives who stank of just-earned money. Whores and singers with lutes and drums lined the walls and called to them, their eyes gleaming with gold and silver, sugar and wine on their lips.
Broken Destiny (Imperial Story) – By Kailis on TESO-RP
"You're mad Thadicus! You can't oppose the Empress! You'd get us all killed! What if they discover our plan? Then what? We are crucified for our thoughts?! "

It was this day that would change my life forever.
Fragments of the Past – By Phoenix on TESO-RP
It was late in the night and only the sound of rustling leaves could be heard in the forest of Glenumbra and somewhere in the distance a small campfire burned. At first sight no one appeared to be near, until a figure in dark leather armour approached the fire and threw a couple of branches on it so that the fire became bigger and made her more noticeable. The woman didn't seem to be very special at first, fully clad in leather and a hood covering her head. On her hip was a long, sharp blade sheathed in a scabbard just as dark as her armour. She sat down by the fire and pulled the hood down, revealing not only her beautiful blonde hair, but something terrible, disgusting to some: a burn scar that completely covered the left side of her face, but luckily preserved the area around her eye and lips.
Friend or Foe (Chapters 1-5) – By Harlwystyr on TESOF
In this Rivenspire morning, chill ruled liked a tyrant, gusts of winds rushing otherwise peaceful snow along. Few folk of the tiny kingdom of Shornhelm ever ventured this far into the brooding forest and hills filled with monsters, so there was plenty of wild game… and Beldania had never seen any monsters. The satchel by her side was already half-full of various nuts, berries and wet-ground blooms. Soon they would sprout in handfuls all over the trees, followed by flowers of colourful displays.
Fan Music
Listen to this great musical offering inspired by The Elder Scrolls Online:
Emerin – By Beware the Boar!
Lion Guard – By Armin Gutjahr
The Divine Crusader – By Ian West
The Shadow Dance – By Brando D
News and Articles
Get the latest news, info, and editorials from ESO fansite writers:
Elder Realm
Elder Scrolls Online Classes
Elder Scrolls Online Info
Elder Scrolls Off the Record
Khajiit Gamer
Tamriel Foundry
Tamriel Journal
TESO Elite
TESO Life
TESOF
Podcasts and Videocasts
Hear fansite personalities discuss all things ESO:
Chimney Swift
Elloa
ESO Recapped (Defatank)
Force Strategy Gaming
Mostly Harmless
Nybling
Skooma Junkies
Spartan Jesters
Tales of Lumin
Tamriel Foundry
TwonkHammer
ZiggsRPG
Contests & Upcoming Events
Don't miss any of these current and upcoming contests and events that ESO fan communities are hosting!
Khajiit Gamer
The Khajiit Gamer team are continuing their weekly giveaway! This week, it's a fan art competition. Submit your entry by 6:00 PM EDT on Friday, April 4th for a chance to win. Visit Khajiit Gamer for more details.
TESO Elite
TESO Elite's massive ESO giveaway is still running! Participate for a chance to win some great prizes, including a Razer Carcharias Gaming Headset and 2 ESO pre-paid timecards. The contest is running now through April 9th. The next giveaway is on April 2nd! Check TESO Elite for all the details.