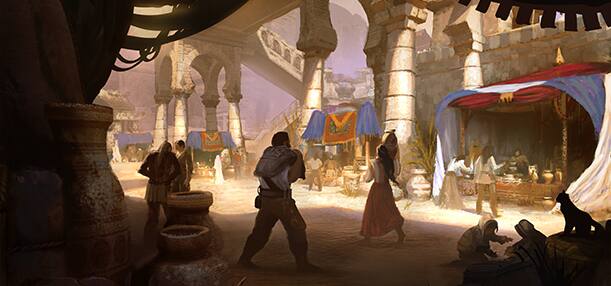 Open up today's issue and discover new fan creations, resources, and more.
Stuck at work or in class wishing you were in Tamriel? Take a short trip there by enjoying some of today's links! As always, we've gathered up art, fiction, podcasts, guides, and other fan creations for you to browse. If you have a favorite link you'd like to see us share, send it to community@elderscrollsonline.com so we can take a look.

Fan Art
We're always inspired by the talent of ESO fan artists. Take a look at some recent works, and don't forget to visit our official ESO Tumblr page and art section on the official ESO forums for more!
Cyrodiil Castle Siege IX Kohorta – By Xaido on DeviantArt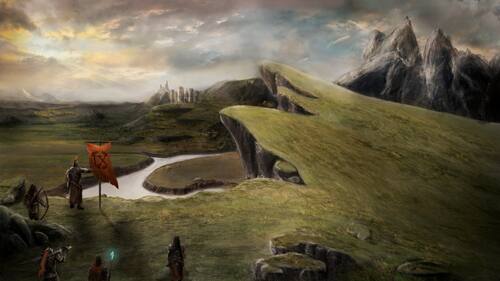 Inspector Tarma – By lisaarevalo on DeviantArt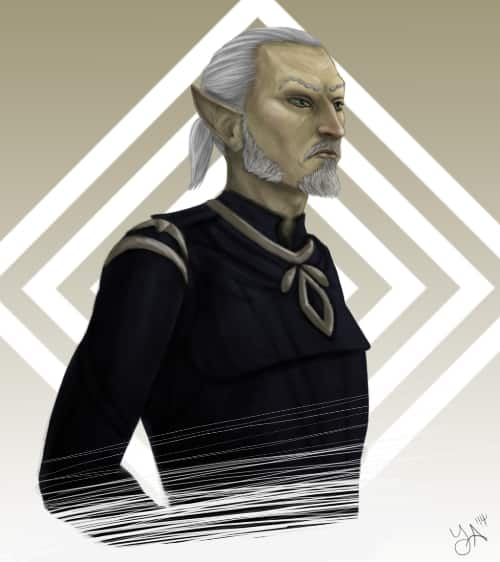 TES Online – By SagepinM92 on DeviantArt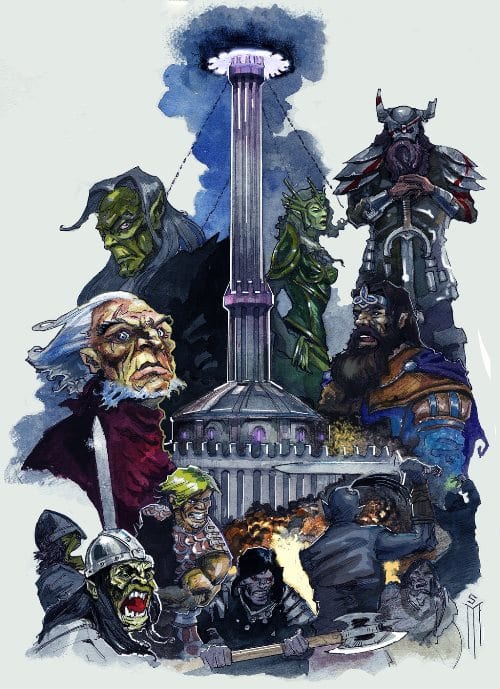 Xakima the Khajiit Assassin – By Elies Indigne on Tumblr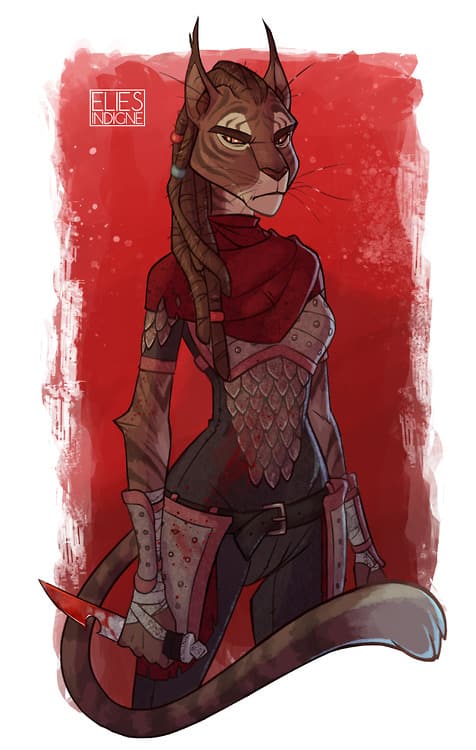 Fan Fiction
Journey to Tamriel through the eyes of your fellow ESO fans. Don't forget to check out the fiction and roleplay section on the official ESO Forums.
A Light Most Pure – By Infinite on TESO-RP
Rillian knocked an arrow into her maple bow, crouching down silently. The sleight and small bosmer--even for her race's standard--had slipped between a moss-covered stone and a large Oak. Using one foot to pin her body against the stone by the tree, she was lifted two feet off the ground. Orcs were passing, she was outside Orsinium. A group of Orcs were in combat with a "local pest" as they called it in their rough voices as they passed.
Corruption within the Dominion – By Inquisitor Vanguard on TESO-RP
Sevario's journey took him through the darkest reaches of Cold Harbor, a man turned Vampire, and monster, his bitter hatred of the world now lead him to one quest to become the icon of all hatred in the world itself.
But no one who simply set on a sordid journey to become hated would indeed be remembered, even Sevario knew, that if he intended to make the world despise him, if his quest to appease Boethiah's champion, and the Daedric Prince was to be successful, he would have to have a strong power base to begin.
Spells & War - Part I / Part II – By Harlwystyr on TESOF
The darkening light of the afternoon had hardly lifted his spirit, but the knight and his thin companion had already ridden with much determination for the last few hours. Besides, the reign of the House of Deleyn hadn't been harsh to the roads.
Halwend Thorne, a knight of no small skill, had travelled the lands of High Rock many times before. He had considered himself an asset during King Ranser's War, and was a respected member of the Cobalt Cloaks for the past six years. 

The Thief, the Liar, and the Dear Reader – By Patelin JR on TESO-RP
2E 600 Molag Bal has and his puppets have been driven from Nirn by the soulless heroes of the alliances, racial tensions are beginning to die down, but the alliance war is reaching no climax, still no emperor sits on the ruby throne. But who are YOU? Well It's fridas today, you've a had a long week, doing whatever it is you do keep yourself entertained. Everybody has had a long week, the air is slightly chilly, and gently lifting the pigments on your arms.
Fan Music
Listen to this great musical offering inspired by The Elder Scrolls Online:
Shad Astula – By Armin Gutjahr
News and Articles
Get the latest news, info, and editorials from ESO fansite writers:
Elder Scrolls Online Info
Elder Scrolls off the Record
ESO Fashion
Khajiit Gamer
Tales of Tamriel
Tamriel Foundry
Tamriel Journal
TESO Elite
TESO Life
TESO-RP
The Imperial Library
Podcasts and Videocasts
Hear fansite personalities discuss all things ESO:
Chimney Swift
Elloa
Elder Scrolls off the Record
ESO Recapped (Defatank)
Force Strategy Gaming
Mostly Harmless
Skooma Junkies
ShoddyCast
Spartan Jesters
Tales of Tamriel
Tamriel Foundry
TESO Elite
ZIGGSRPG
Contests & Upcoming Events
Don't miss any of these current and upcoming contests and events that ESO fan communities are hosting!
TESO-RP
The TESO-RP community is holding a number of events this week. If you love role-playing and meeting others, you won't want to miss these!
The Rebirth of Camlorn – Part 1
When: Tuesday, April 15th at 5:00 PM EDT / 10:00 PM GMT+1/BST
Where: European megaserver at Aldcroft (Daggerfall Covenant)
Herbs & Arts: Healing for All!
When: Wednesday, April 16th at 6:30 PM PDT / 9:30 PM EDT
Where: North American megaserver at Alcaire Castle in Stormhaven, High Rock (Daggerfall Covenant)
Who to Contact: @Volatile13
North American Ebonheart Pact Meet and Greet RP
When: Friday, April 18th at 3:30 PM EDT / 8:30 PM GMT+1/BST
Where: North American megaserver at The Ebony Flask in Ebonheart City (Ebonheart Covenant)
Who to Contact: @LGVellic
The Wandering Rogue Open RP Event
When: Saturday, April 19th at 7:00 PM EDT / 12:00 AM GMT+1/BST
Where: North American megaserver in Auridon