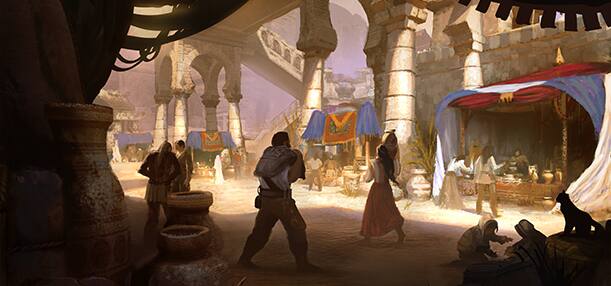 We've gathered up new fan art, fiction, videos, podcasts, and more for you right here.

Every week brings us more ESO fan creations that we can't wait to share. It's wonderful to see all of it, from new fansites and guides to great art and fiction. We hope you'll enjoy this week's selection of fan creations. If you have something you'd like to share, send it to us at community@elderscrollsonline.com and we'll consider it for an upcoming issue.
FAN ART
We're always inspired by the talent of ESO fan artists. Take a look at some recent works, and don't forget to visit our official ESO Tumblr page and art section on the official ESO forums for more!
Noelie the Breton Sorcerer – By Isriana on DeviantArt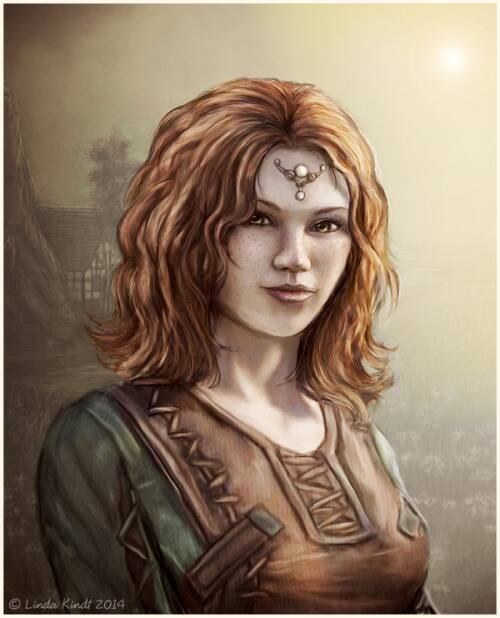 Sharan Den-Ahhe – By HollyMMoore on DeviantArt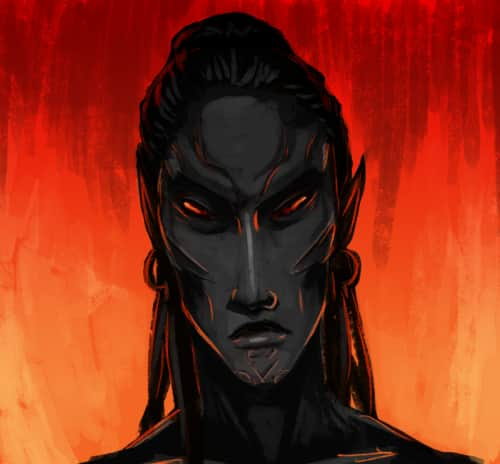 Tea's First Steps – By Tea on TESO-RP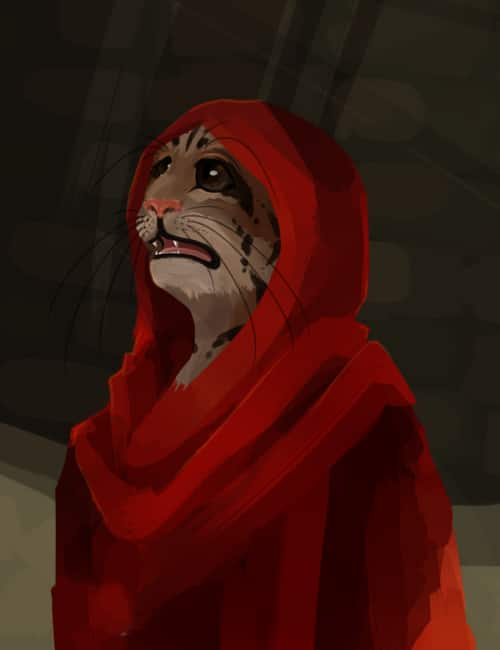 Vestige – By wanderer1812 on DeviantArt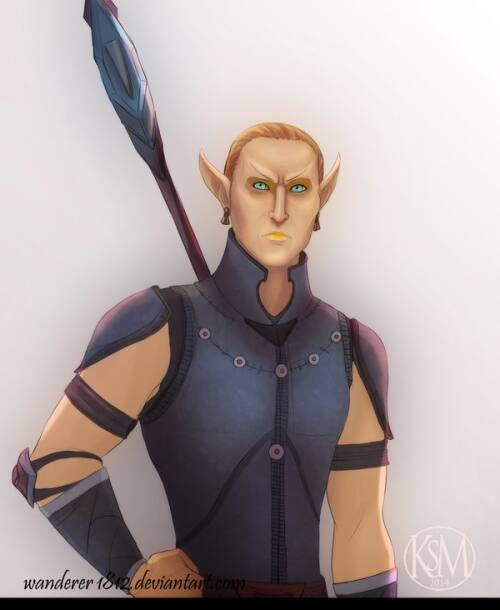 FAN FICTION
Journey to Tamriel through the eyes of your fellow ESO fans. Don't forget to check out the fiction and roleplay section on the official ESO Forums.
[Daniyah] To Sail Beyond the Horizon – By Dyna on TESO-RP
The scent of the juniper resin and parch-salt prickled at her nose, pungent and ripe. She breathed carefully through her mouth, doing her utmost to ignore it, as her careful hands wrapped strips of white linen around a man's stiff, cold arm.

Hakeem Sulayman had been a wiry old man for most of his life, with calloused fingers and lean strength; but the long months of his illness had not been kind, and convalescence had taken its toll. Now, he remained thin as ever, but more in the manner of a skeleton sheathed in dark, papery skin.
Hjolmir's Lament – By Baerick on TESO-RP
"You seem to love this; do you even want to be free?"
A sharp breath is shocked with an onslaught of chilled air. Eyes as piercingly blue as their imminent surroundings, speckled with red shards of encroaching sickness, peel towards the sun as suppressed thoughts are slapped away with the unexpected billowing of relentless Northern winds. The high places of capped peaks and ancient crags are no place to be led during a hunt; Hjolmir's father would scold him for his stupidity.
The Dagger's Dungeon – By Gaegron Snowmane on TESO-RP
The day was warm, sunny, and still. Perfect, I thought, to get some reading done by the lake. It was there a young messenger, barely fit to wield a sword, found me. It was Erodyn, a young messenger who believed that all wizards were gods. He wasn't the brightest, and would often attribute my knowledge of his presence with some arcane third sight. Granted, it was something I could do, but more often than not I would see him bumbling about in search of me or, in this case, notice his shadow fall over me.
FAN MUSIC
Listen to these great musical offerings inspired by The Elder Scrolls Online:
Soulless One – By Armin Gutjahr
The Finder – By Hellwreckage Productions
NEWS AND ARTICLES
Get the latest news, info, and editorials from ESO fansite writers:
Dulfy
Elder Scrolls Online Info
ESO Fashion
Khajiit Gamer
Shoddycast
Tales of Tamriel
Tamriel Foundry
Tamriel Journal
TESO Elite
TESO Life
PODCASTS AND VIDEOCASTS
Hear fansite personalities discuss all things ESO:
Chimney Swift
Elder Scrolls Off the Record
Elloa
ESO Recapped
Mostly Harmless
Skooma Junkies
Spartan Jesters
Tales of Tamriel
Tamriel Foundry
TESOF
TESO Elite
ZiggsRPG
CONTESTS & UPCOMING EVENTS
Don't miss any of these current and upcoming contests and events that ESO fan communities are hosting!
House Annunaki
Ebonheart Pact-centered vampire clan, House Annunaki has a very special offer for Tamriel's citizens. Read on for all the details.
When: Starting on Thursday, May 1st – at sunrise (in-game).
Where: North American megaserver at the Riften docks (Ebonheart Pact)
Who to Contact:
TESO-RP
The TESO-RP community is holding a number of events this week. If you love role-playing and meeting others, you won't want to miss these!
Aldmeri Dominion Roleplay Gathering
When: May 2nd, at 10:30 PM EDT (recurring event every Friday)
Where: North American megaserver at Skywatch (Aldmeri Dominion)
Who to Contact: @gurth21
Herbs & Arts: Healing for All!
When: Wednesday, May 7th at 6:30 PM PDT / 9:30 PM EDT
Where: North American megaserver at Alcaire Castle in Stormhaven, High Rock (Daggerfall Covenant)
Who to Contact: @Volatile13