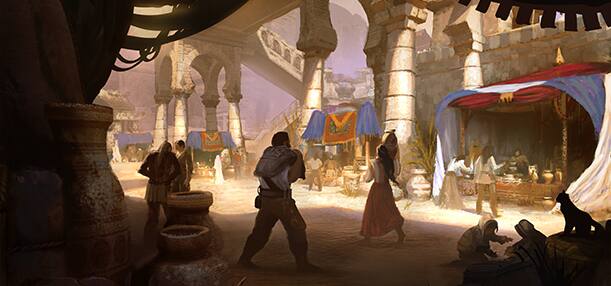 Get your weekly look at ESO fan art, events, videos, and more.
Did you catch last week's Road Ahead and Reddit AMA? If not, get to reading and find out what everyone's talking about! The news about what's coming to ESO has definitely caused a stir, so check out some of this week's videos and podcasts to get in on the discussion. As always, we've also got a great collection of fan art, fiction, and music for you in today's issue. Enjoy! If you have a link you'd like to see featured in the Chronicle, send it to community@elderscrollsonline.com and we'll take a look.
Fan Art
We're always inspired by the talent of ESO fan artists. Take a look at some recent works, and don't forget to visit our official ESO Tumblr page and art section on the official ESO forums for more!
5 Companions – By Yuikami-da on DeviantArt

Istil: I'm Not Crazy – By Aztarieth on DeviantArt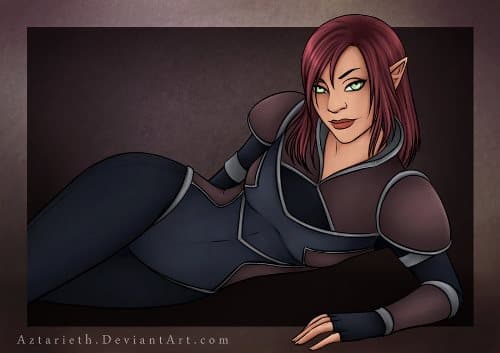 M'aiq the Liar – By SlayerSyrena on DeviantArt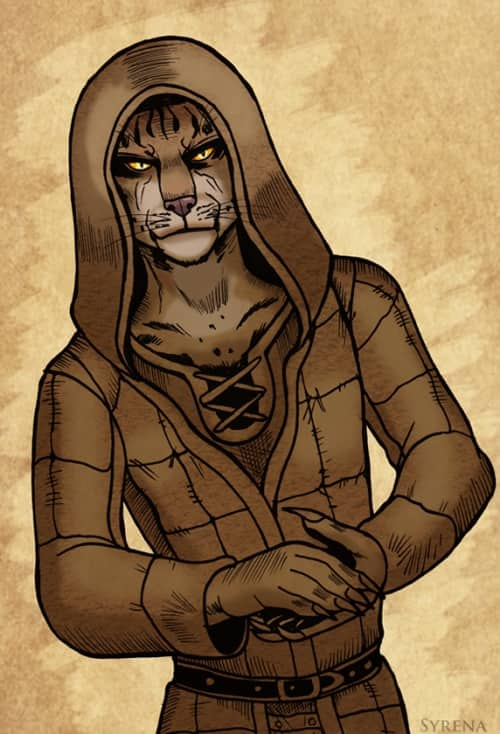 Veloxa – Art by Evanyell, character by Veloxa on TESO-RP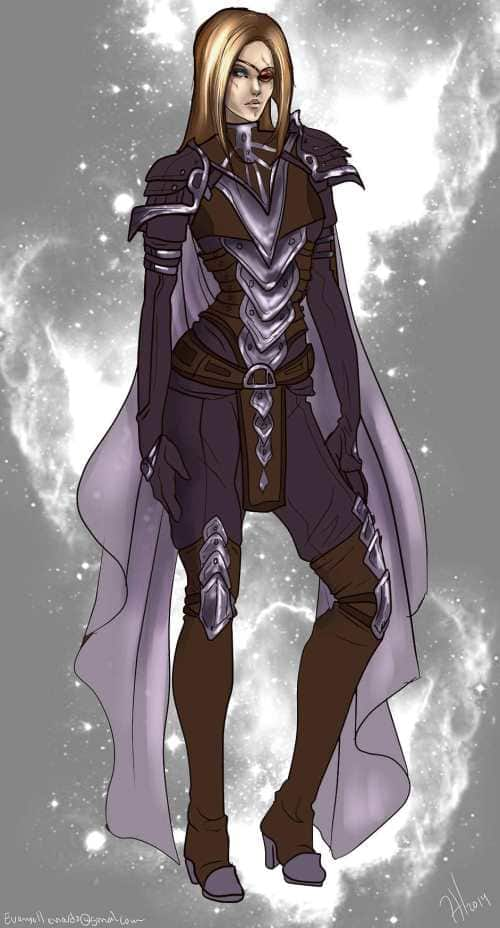 Fan Fiction
Journey to Tamriel through the eyes of your fellow ESO fans. Don't forget to check out the fiction and roleplay section on the official ESO Forums.
Between Gods and Savages – By Prythun Varys on TESO-RP
"With cruelty we held the cruel at bay, and with savagery we stemmed the tide of the savage. Who else was there to man the walls of our cultured world and to fight back the darkness but our darkest soldiers? We were allowed to walk the fringe and know both the evil in the hearts of our enemies and also the endless void of the night's sky wherein they lay waiting. That is the way of the world: we few souls are made to be sacrificial lambs of damnation so that the people need not breathe in the ash. We had hardly made it out of the nest before already sharing a piece of our hearts with the enemy." –Prythun Varys
Blood and Honour: Book 2 – By Kiran
The statue of Molag Bal stood motionless in the darkness of the cavern, the torches that once illuminated the cavern now extinguished due to the lack of oxygen. A low audible hum could be heard coming the statue as power radiated from it. Scattered around the cavern was desiccated bodies broken and twisted, some still held weapons in their hands from where they fell.
The Fisher and the Girl [Mournskolds] – By Six on TESO-RP
Her father had come in from the docks, skin on his nose peeling from the cold and sun. Her mother passed him a mug of warm mead, as always, and he would take a big swig, the golden liquid dribbling down his wiry beard. She would bob at his feet excitedly, wanting to hear the stories her papa brought from the docks. The great man would seat himself by the fire, gather her onto his lap, and begin one of his many stories.
Fan Music
Listen to this great musical offering inspired by The Elder Scrolls Online:
Bal Foyen – By Armin Gutjahr
News and Articles
Get the latest news, info, and editorials from ESO fansite writers:
Dulfy
Elder Scrolls Online Info
ESO Fashion
ESO Hut
Khajiit Gamer
Tales of Tamriel
Tamriel Foundry
Tamriel Journal
Tamriel Sentinel
TESO Elite
TESO Life
The Imperial Library
Podcasts and Videocasts
Hear fansite personalities discuss all things ESO:
Chimney Swift
Elloa
ESO Recapped
Mostly Harmless
Spartan Jesters
Tales of Tamriel
Tamrielcast
Tamriel Foundry
TESO Elite
TESO Life
TESOF
ZiggsRPG
Contests and Upcoming Events
Don't miss any of these current and upcoming contests and events that ESO fan communities are hosting!
TESO Elite
TESO Elite hosts a weekly videocast all about ESO. The show airs on Wednesdays. Read on for all the details about this week's show!
When: Wednesday, May 6th at 9:00 PM EDT
Where: On their TwitchTV channel at http://www.twitch.tv/tesoelite
Who: This week's episode is all about PVP. Special guest Brian Wheeler, Lead PVP Designer for ESO, will be stopping by to chat.
TESO-RP
Herbs & Arts: Healing for All!
When: Wednesday, May 7th at 6:30 PM PDT / 9:30 PM EDT
Where: North American megaserver at Alcaire Castle in Stormhaven, High Rock (Daggerfall Covenant)
Who to Contact: @Volatile13
When: Saturday, May 10th at 12:00 PM PDT / 3:00 PM EDT
Where: The Auriel's Bow campaign (Ebonheart Covenant)
Who to Contact: @garroshsucks12
ESO COMMUNITY VIDEOCAST
The ESO Community Videocast, a fan-run project, is airing another live episode this weekend. The discussion will focus on ESO's economics, some of the upcoming fan-made Auction House projects, and comparisons to other MMOs.
When: Saturday, May 10th at 8:00 PM EDT
Where: On their TwitchTV channel at http://www.twitch.tv/elder_scrolls_online
Who: This episode will feature mod creator Wykkyd's upcoming work, and Tamriel Gold Goblin's ChillBilly!
Stop by and give a detailed shout-out for your guild and the hosts will include it at the end of the show!