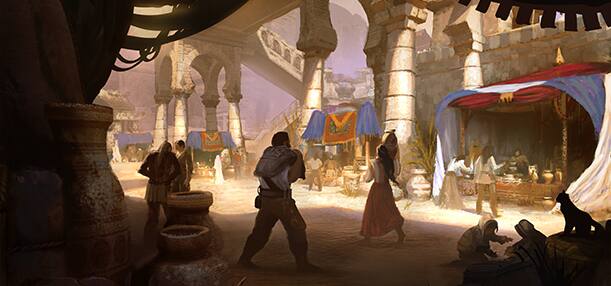 Check out some more of our favorite ESO fan creations. We have great videos, fiction, art, and more!
Want to get up to speed on the latest goings-on in the ESO community? You're in the right place. Enjoy some awesome player-made videos, articles, and creative works in today's collection of links. Have you created something inspired by ESO? We'd love to see it. Send your favorite links to us at community@elderscrollsonline.com.
Fan Art
We're always inspired by the talent of ESO fan artists. Take a look at some recent works, and don't forget to visit our official ESO Tumblr page and art section on the official ESO forums for more!
/ IGNORE … – By Yuikami-da

Amaya Sweetbriar the Breton Sorcerer – By Narakyo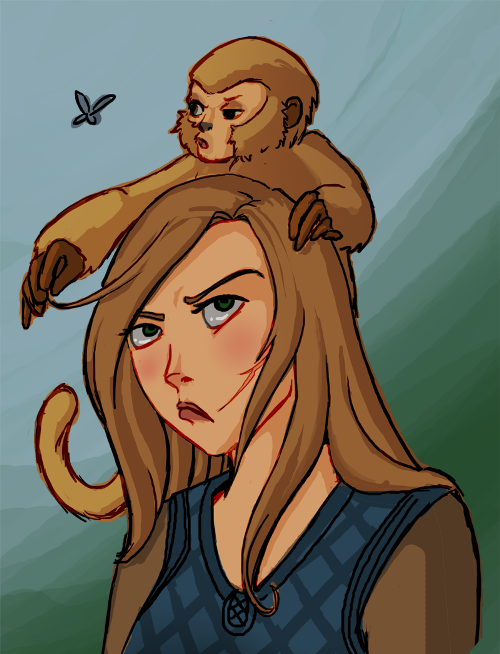 Argonian Scholar – By Lukotka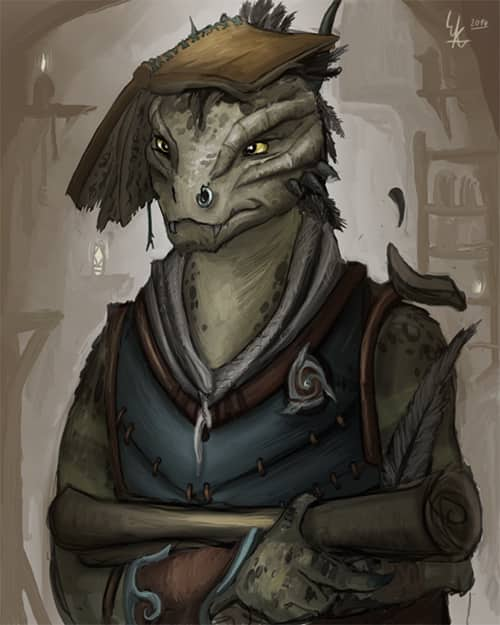 Itamiii – By Pa1nful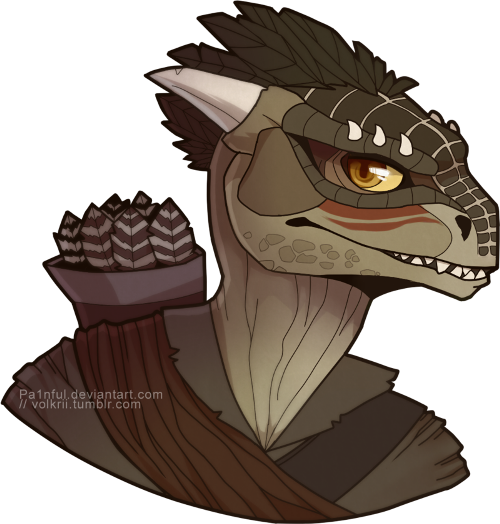 Fan Fiction
Journey to Tamriel through the eyes of your fellow ESO fans. Don't forget to check out the fiction and roleplay section on the official ESO Forums.
Fear and Loathing in Balmora – By jakedraugelis on TESO-RP
We were somewhere outside of Balmora, when the potions began to take hold.

Grom the Orc was up front, pulling the cart with his huge muscles and the help of some enchanted boots. In addition to granting Grom extraordinary speed the boots had the side effect of blurring his vision, so we had agreed to keep him on a steady stream of potions in the interest of making good time.
Magic – By Ninat Vesri on TESO-RP
She did not even bother pressing her ear to the door before opening it today. Ninat simply locked it behind her and started to shed her many layers of clothing, mostly leather, leaving them where they fell on the floor behind her. A cool breeze from the slightly ajar window graced her bare and heavily inked skin, causing it to rise in tiny bumps. Thunder rumbled ominously outside, setting the scene for what was going to be a rather sordid affair.
What Music They Make – By DoctorFell on TESO-RP
In the middle of the night, moonlit and murky, with the wolves howling upon distant hills and the trees bristling to the force of the wind, Annabelle Frey awoke to the sound of music. And it was vile.

She shot open her eyes at the sudden noise, and found herself sitting in an unfamiliar place. Having gone to sleep in the inn's feather bed, the tavern girl and skillful bard attempted to feel out her current surroundings.
Fan Music
Listen to this great musical offering inspired by The Elder Scrolls Online:
ESO Fan, I AM – By Maha Vajra VO
The Warrior – By Armin Gutjahr
Thoughts of Daggerfall – By Esquire-Records (Soundcloud link)
News and Articles
Get the latest news, info, and editorials from ESO fansite writers:
Dulfy
Elder Scrolls Online Info
Eso Fashion
Khajiit Gamer
Tamriel Journal
Tamriel Sentinel
TESO-RP
The Imperial Library
Podcasts and Videocasts
Hear fansite personalities discuss all things ESO:
Chimney Swift
Elloa
Mostly Harmless
The Elder Scrolls Off The Record
Shoddycast
Tales of Tamriel
Tamriel Foundry
TESO Elite
TESOF
TESO-RP
Twonk Hammer
Contests and Upcoming Events
Don't miss any of these current and upcoming contests and events that ESO fan communities are hosting!
Tamriel Sentinel
Screenshot Contest: Win a 60 Day Subscription Code – The Tamriel Sentinel team is hosting a screenshot contest. Entering is easy, and you could win a 60 day subscription code for ESO. Visit Tamriel Sentinel to learn more!
TESO-RP
Herbs & Arts: Healing for All!
Feeling ill, injured, tired, weak, or depressed? Come to Alcaire Castle in Stormhaven and visit Étain!
When: Wednesday, May 21st at 6:30 PM PDT / 9:30 PM EDT
Where: North American megaserver at Alcaire Castle in Stormhaven, High Rock (Daggerfall Covenant)
Who to Contact: @Volatile13
Market event in Shinji's Scarp, DC! Officially starting at 7 pm GMT, but people are of course welcome to start early. Keeps going as long as people want it to!
When: Wednesday, May 21st at 7:00 PM GMT
Where: European megaserver at Shinji's Scarp in Stormhaven (Daggerfall Covenant)
Who to Contact: @Fny
House Rethul's Recruitment Event/Open Tavern RP Event
House Rethul, welcomes singles and groups of adventurers who are interested in joining the Dunmer House. Interviews are given to all. Come to the Ebony Flask in Ebonheart and enjoy a mug of mead with House Rethul guild members.
When: Saturday, May 24th at 12:00 PM PDT/3:00 PM EDT
Where: North American megaserver, at the Ebony Flask in Ebonheart (Ebonheart Pact)
All who dance and sing and enjoy a good tale,
the House of Cambrai holds something you know well!
Drink mead, be merry, and come one, come all!
To enjoy a party in Wind Keep's Inn's hall!
When: Saturday, May 24th at 4:00 PM PDT/7:00 PM EDT
Where: North American megaserver at Wind Keep in Stormhaven (Daggerfall Covenant)
Who to Contact: @Sandangel85 or @Zaratose
The Silver Order hosts guild leaders from across the Dominion to come together and form an alliance. The meeting May 24th at 7pm eastern time at Valano Manor.
When: Saturday, May 24th at 4:00 PM PDT/7:00 PM EDT
Where: North American megaserver, at Valano Manor in Silsailen, Auridon (Ebonheart Pact)
Who to Contact: @shadock
Treethane Galeth seeks for Karthdar to become a larger trading community throughout the Dominion, hosting a weekly Market Day where all traders from the Dominion are able flog their wares at reasonable prices.
When: Sunday, May 25th at 5:00 PM BST
Where: European megaserver at Karthdar Village in Grahtwood (Aldmeri Dominion)