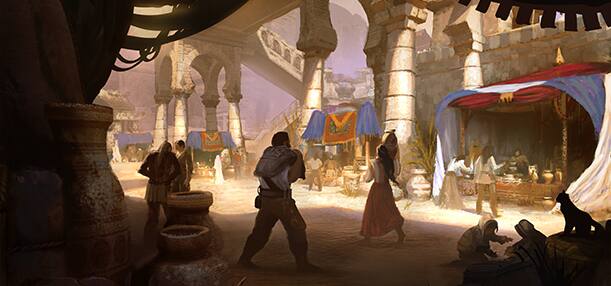 Catch up on the latest fan discussions and articles while you enjoy new art, stories, and more.
We're back with another great roundup of community creations inspired by ESO. As always, we hope you'll enjoy the effort that all of these fan authors, artists, podcasters, and more have put into their work—we know we've loved putting this week's collection together. Dive in, peruse the links, and send us your favorite fan creations at community@elderscrollsonline.com.

Fan Art
We're always inspired by the talent of ESO fan artists. Take a look at some recent works, and don't forget to visit our official ESO Tumblr page and art section on the official ESO forums for more!
Calus & Aestiva – By Aestiva Varro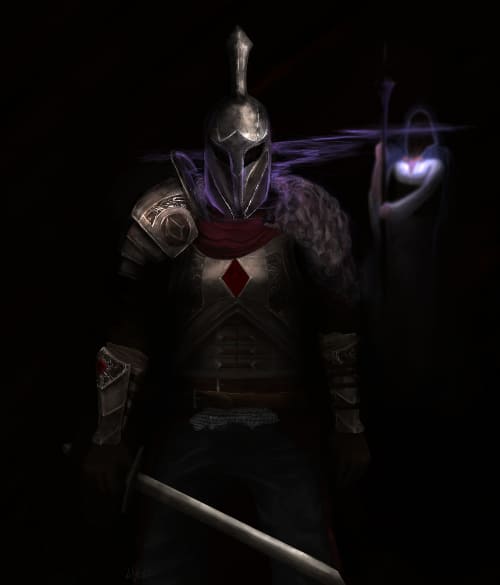 How we spend our time in ESO – By TwoToneFools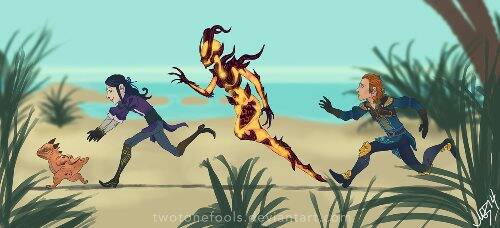 Liika the Nord – By Liika Cosplay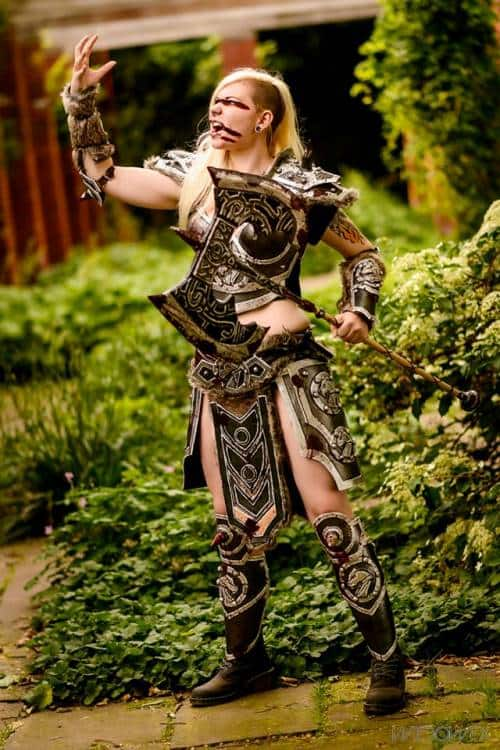 Queen Ayrenn – By Sanguynn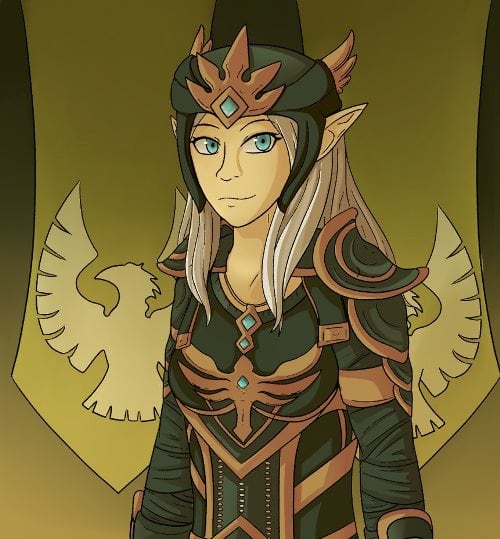 Fan Fiction
Journey to Tamriel through the eyes of your fellow ESO fans. Don't forget to check out the fiction and roleplay section on the official ESO Forums.
A Slaver in the Society – By Storm-Herald
She did not exist. Her mind had slipped somewhere between pleasure and pain and she cared not where that was. She was free of everything, her duties, her responsibilities, even her own thoughts and worries. The moments were blurring into one simple thing, the sensations of being completely powerless, completely controlled, and thus completely at peace.
The Queen's Eyes: One - Hurricane – By Whisper292
It was midday, and the glare was blinding. The fact that her head was throbbing didn't help. "Oh, sweet Y'ffre," groaned Kaawen, a tiny Bosmer with long, silver hair and emerald-green eyes, squinting to block out the sunlight. Well, at least she wasn't seasick anymore. She usually had no problem with ocean travel, but riding out a hurricane could make anybody's stomach do flipflops.
Vestige Adventures – By Tyrna
There had been a life before her death; that she was sure of. The details however, were blurred. Flashes of faces and places, snippets of conversations, and echoes of feelings all crowded in her mind. With a gasp, the young woman sat up, her vision blurring as the room swam. 'Slowly now,' a man's voice whispered. 'You've been through an ordeal.'
Fan Music
Listen to this great musical offering inspired by The Elder Scrolls Online:
Hymn of Tamriel – By TommyGnall
News and Articles
Get the latest news, info, and editorials from ESO fansite writers:
DULFY
ESO Fashion
Khajiit Gamer
Tamriel Journal
Tamriel Sentinel
TESO Life
TESO-RP
Podcasts and Videocasts
Hear fansite personalities discuss all things ESO:
Elder Scrolls Off The Record
Elloa
ESO Recapped
Skooma Junkies
Tales of Tamriel
TESO Elite
Twonk Hammer
Contests and Upcoming Events
Don't miss any of these current and upcoming contests and events that ESO fan communities are hosting!
Tamriel Foundry
Win a copy of the ESO Poster Collection, which features 40 pieces of official concept art and illustrations! You have until Tuesday, June 10th to enter.
TESO-RP
A blessing at the temple in Ebonheart followed by a reading of the sermons of Vivec by members of the Tribunal Temple. Open to all.
When: Tuesday, June 3rd at 6:00 PM PDT / 9:00 PM EDT
Where: The Ebonheart Temple in Ebonheart City, Stonefalls (Ebonheart Pact)
Who to Contact: @Horizon_Seeker
Herbs & Arts: Healing for All!
Feeling ill, injured, tired, weak, or depressed? Come to Alcaire Castle in Stormhaven and visit Étain!
When: Wednesday, June 4th at 6:30 PM PDT / 9:30 PM EDT
Where: North American megaserver at Alcaire Castle in Stormhaven, High Rock (Daggerfall Covenant)
Who to Contact: @Volatile13
The honourable Lord Daenar makes his appearance formally on the 6th of Midyear in Skywatch, requesting the attendance of citizens and travelers alike to participate in the celebrations of the Festival of Defiance.
When: Friday, June 6th at 6:00 PM GMT
Where: European megaserver at Skywatch in Auridon (Aldmeri Dominion)
Who to Contact: @Rawrus
The Green Leaf Tavern in Cormount is most active on Thursday evenings, with traders coming south from eastern Malabal Tor and Reaper's March, as well as many more coming north from Haven and Elden Root. While Cormount isn't known as the friendliest place to outsiders, the Green Leaf does its best to be a sanctuary to all.
When: Friday, June 6th at 6:00 PM PDT / 9:00 PM EDT
Where: North American megaserver at The Green Leaf Tavern in Cormount, in Grahtwood (Aldmeri Dominion)
Monthly Moot and RP Social Gathering
The Oathsworn would like to invite all to join in a monthly moot to discuss war plans for Skull Crusher as well as social RP gathering for all members to join in on at our war camp in Geirmund's Hall. The Oathsworn will provide security details and escorts to all participants that would like to attend.
When: Friday, June 6th at 3:00 PM PDT / 6:00 PM EDT
Where: North American megaserver at (Ebonheart Pact)
Who to Contact: @miedein, @desada, @thorolf, and @praxxus
A gathering of buyers and sellers of illegitimate goods - anything not openly allowed under Covenant law (or its individual nations).
When: Saturday, June 7th at 5:00 PM PDT / 8:00 PM EDT
Where: North American megaserver at the Port Hunding docks in Stros M'Kai (Daggerfall Covenant)
Who to Contact: @DuchessOfKvetch
Treethane Galeth seeks for Karthdar to become a larger trading community throughout the Dominion, hosting a weekly Market Day where all traders from the Dominion are able flog their wares at reasonable prices.
When: Sunday, June 8th at 5:00 PM BST
Where: European megaserver at Karthdar Village in Grahtwood (Aldmeri Dominion)
Morndas moot is planned to become a weekly event for new and old players alike in the EU Ebonheart Pact hosted by The Five Hundred, and any other EP member/guild who would love to assist us, this is a community effort.
When: Monday, June 9th at 7:00 PM GMT+1
Where: European megaserver inside the Sober Nord Tavern in Windhelm, Eastmarch (Ebonheart Pact)