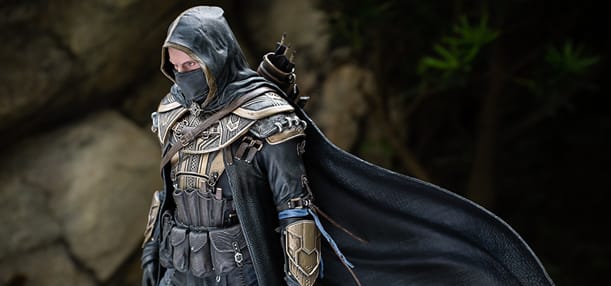 Pre-order the first in a new series of collectibles from Gaming Heads before they sell out.
Gaming Heads is back with more excellent ESO merchandise. Starting today, you can visit Gaming Heads or the Bethesda Store to pre-order their new 40 cm Breton statue, modeled after the character in our stunning cinematic trailers. The richly detailed statue includes deluxe full-color packaging, a hand-numbered base, and a certificate of authenticity. Even better, the exclusive edition includes an alternative headpiece featuring the character's undead appearance. You won't want to miss your chance to own this high-quality collectible.
Get a look at the statue in the images below, and order soon—only 500 exclusive editions and 1,000 standard editions will be printed worldwide.
Standard Edition
Exclusive Edition