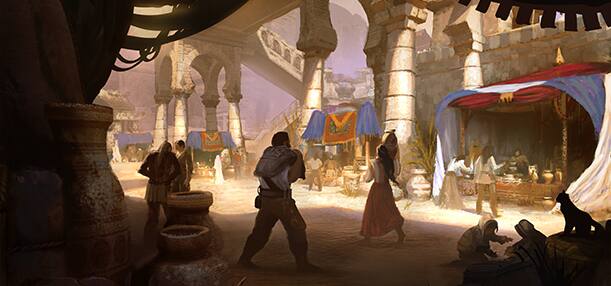 We bring you the latest and best fan creations.
Music, art, fiction, podcasts—you guys do it all! We're always thrilled to see so many awesome fan creations, and we've rounded up some more of them for your enjoyment. Check out this week's collection and get inspired! If you have a favorite ESO fan creation, we want to see it. Send your submissions to community@elderscrollsonline.com and we'll take a peek.
Fan Art
We're always inspired by the talent of ESO fan artists. Take a look at some recent works, and don't forget to visit our official ESO Tumblr page and art section on the official ESO forums for more!
Breton Mage – By Ciele-arts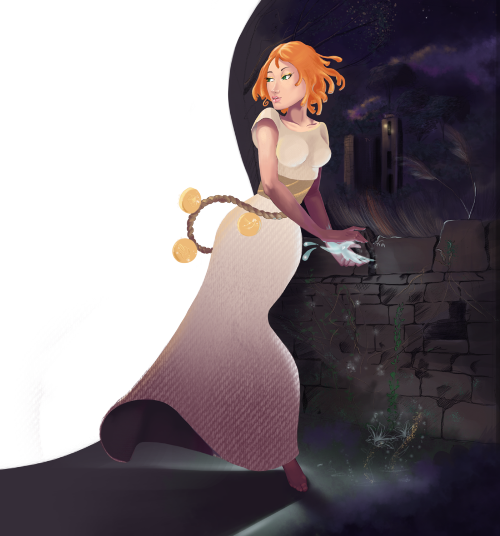 Night Dreadheart & Family – By GrumpyVivec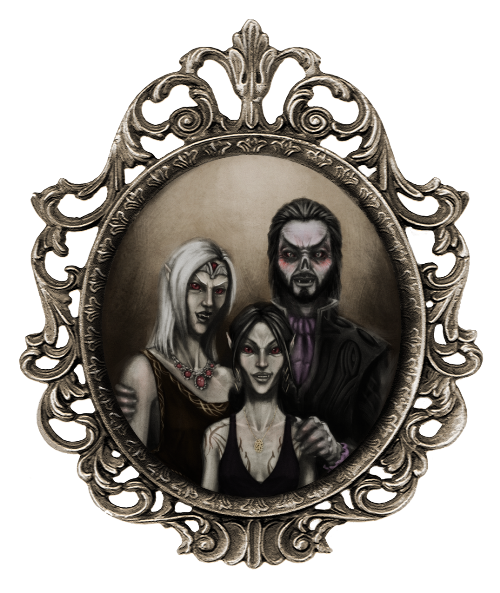 One Cannot Outscheme the God of Schemes – By SlayerSyrena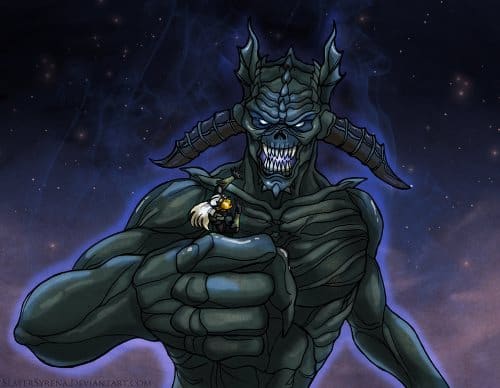 Proud Khajiit Warrriors – By GTHusky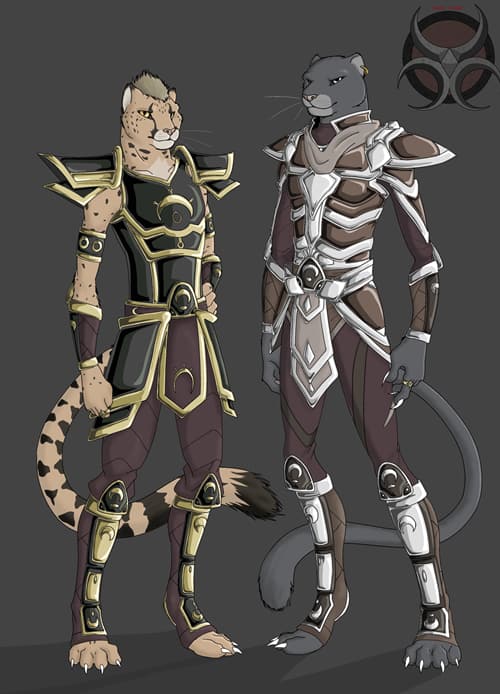 Fan Fiction
Journey to Tamriel through the eyes of your fellow ESO fans. Don't forget to check out the fiction and roleplay section on the official ESO Forums.
Admalaude Family Business – By Halorin on TESO-RP
The wind that high up was cooler than on the Wayrest streets. A swift gift ruffled the excess flap of Halorin's hood, forming the man to grip the curved edge of the rooftop he was perched on. Lowered to a crouch, he looked to the adjacent building with a determined glare.
The balcony across the way was covered with lavish potted plants and a finely polished wooden table. His attention was largely set on the woman standing at the balcony's rail, overlooking Wayrest. It had been a while since Ranne seen his mother. He was certain he'd never speak to her again, yet here he was. With a feral snarl , he squared himself up and leapt into the wind.
March of the Crimson Tear - Chapter One: The Awakening – By Techmatic on TESO-RP
Somewhere in the Eastmarch. Man runs in pitch black forest horrifying look on his face as there loud wolf howl echoes and monsters waiting for their preys. Man's heart stopped for second as he saw the creature. He stops to take a breath. Suddenly someone grabs from the man's shoulder. "Let me go you beast!" Man screamed. "Hey it's me." The person said who grabbed from the man's shoulder said trying to sound a bit of calm. "I think... You were the beast..." the man said to the other person. The other one chuckles and says. "Or am I?" and shows the man his wolfish grin.
[Varayne] The Cursed Compass – By Dyna on TESO-RP
The morning dawned cloudy and grey, touched with gold somewhere behind the coming storm. She felt the cool wind on her golden cheeks, could taste rain in the air - heavy and clean. She closed her eye and tilted her pointed features skyward.
It had been a rare kind of night, and it was with unaccustomed reluctance that she'd departed the mercenary camp, mindful of the fact that she had named a Khajiit as 'friend' and spent the evening reminiscing on times long past.
News and Articles
Get the latest news, info, and editorials from ESO fansite writers:
ShoddyCast
Tamriel Sentinel
TESO-RP
The Imperial Library
PODCASTS AND VIDEOCASTS
Hear fansite personalities discuss all things ESO:
Chimney Swift
Elder Scrolls Off The Record
ESO Recapped
Tales of Tamriel
CONTESTS AND UPCOMING EVENTS
Don't miss any of these current and upcoming contests and events that ESO fan communities are hosting!
Sacred Haven
Join a grand celebration, hosted by the Sacred Haven, in honor of their 18 year anniversary.

When: Saturday, June 14th from 12:00 PM - 10:00 PM EDT (9:00 AM - 7:00 PM PDT)

Where: North American megaserver, exact location TBD

Events:

Scavenger Hunt
Relay Race
Gathering Competition
Cyrodiil Hide-n-Seek
Cyrodiil Dungeon Runner
Cyrodiil Naked Dash
TESO-RP
Meet your fellow Daggerfall Covenant brethren! Tavern Night is an opportunity for surprises and drama. Expect the unexpected, especially if certain people drop by.
When: Tuesday, June 10th at 5:00 PM PDT / 8:00 PM EDT
Where: North American megaserver atThe Stone Oasis Inn, in Bergama, Alik'r Desert, Daggerfall Covenant
Who to Contact: @DuchessOfKvetch
This will be a series of horse races (adjusted for fairness) along the road from Daggerfall to Deleyn's Mill.
When: Wednesday, June 11th at 5:00 PM PDT / 8:00 PM EDT
Where: North American megaserver, east of the main Daggerfall City gate, at the tents. (Daggerfall Covenant)
Who to Contact: @DuchessOfKvetch
Pride of the Covenant: Commencement
The Pride of the Covenant looks to meet with current and prospective members to further establish their presence and network of contacts. Posters are put up around the Daggerfall Covenant asking for those interested in creating a network of colleagues to meet at the Dusklight Inn in Hoarfrost Downs.
When: Wednesday, June 11th at 7:00 PM PDT / 10:00 PM EDT
Where: North American megaserver, at the Dusklight Inn at Hoarfrost Downs, in Rivenspire.
The Green Leaf Tavern in Cormount is most active on Thursday evenings, with traders coming south from eastern Malabal Tor and Reaper's March, as well as many more coming north from Haven and Elden Root. While Cormount isn't known as the friendliest place to outsiders, the Green Leaf does it's best to be a sanctuary to all.
When: Friday, June 13th at 6:00 PM PDT / 9:00 PM EDT
Where: North American megaserver at The Green Leaf Tavern in Cormount, in Grahtwood (Aldmeri Dominion)
All loyal members of the Ebonheart Pact are cordially invited to The Oathsworn Campgrounds upon 13 Fredas, Second Seed, at 8:00PM. All are invited for a night to remember has The Oathsworn hold a grand ball in honor of past and future battles, as well as to promote unity and loyalty among the Ebonheart Pact. Masks and formal attire are required. Weapons are completely restricted.
When: Friday, June 13th at 5:00 PM PDT / 8:00 PM EDT
Where: North American megaserver, at The Oathsworn Campgrounds (Geirmund's Hall, The Rift), (Ebonheart Pact)
Who to Contact: @Ayric or @Miedien
An open market RP event for the Aldmeri Dominion.
When: Saturday, June 14th at 6:00 PM PDT / 9:00 PM EDT
Where: North American megaserver in Haven, Grahtwood (Aldmeri Dominion)
Who to Contact: @Anathadawn