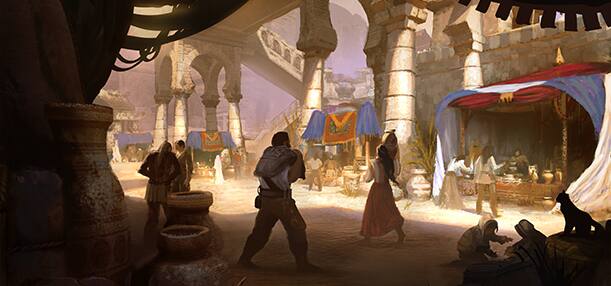 Relax, get settled in, and enjoy the latest ESO fan creations.
Are you ready for another dose of awesome ESO-inspired art, stories, and more? We've read your submissions and scoured the web to bring you some great stuff this week. Don't forget to check out the events section—guilds and fansites always have some fun in-game activities that anyone can participate in. You might even make some new friends and adventuring buddies. If you have a link you'd like us to share, send it to community@elderscrollsonline.com.

Fan Art
We're always inspired by the talent of ESO fan artists. Take a look at some recent works, and don't forget to visit our official ESO Tumblr page and art section on the official ESO forums for more!
Beech Shield & Dwarven Axe – By Folkenstal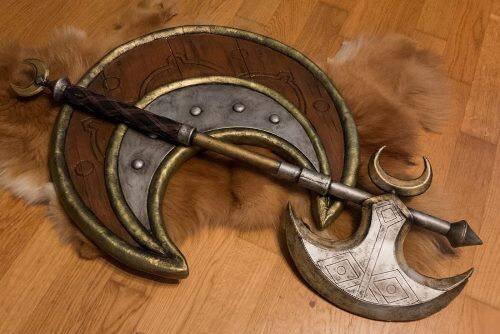 Brusko the Wood Elf – By Scootsies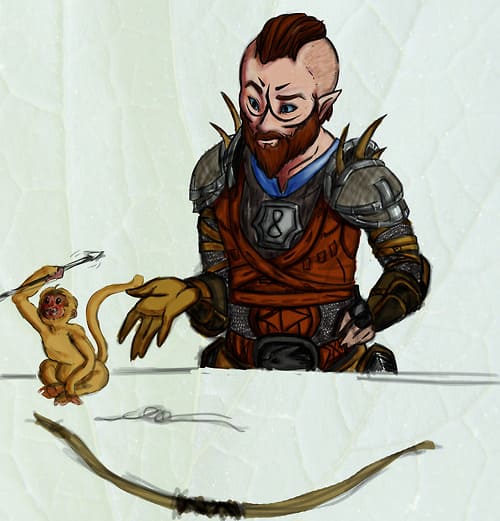 Mage's Courtyard – By AGpro1221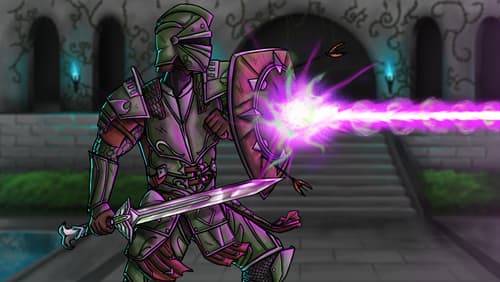 Mara Me – By Autumnology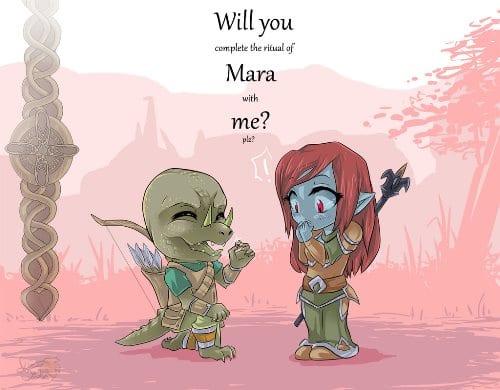 Sei Raza – By Doomed-Dreamer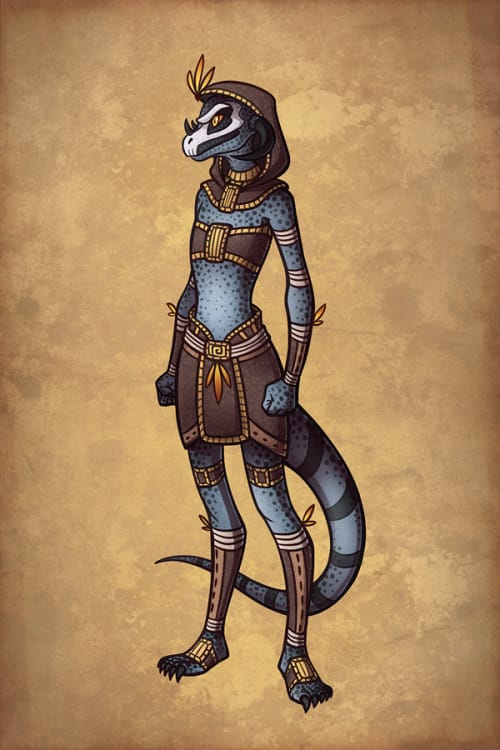 Sigma Tem – By Cenyn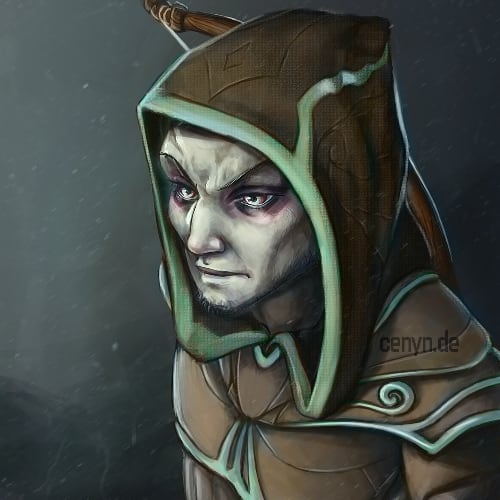 Fan Fiction
Journey to Tamriel through the eyes of your fellow ESO fans. Don't forget to check out the fiction and roleplay section on the official ESO Forums.
A Nightmare Awakening – By Devinadel Gawadunen on TESO-RP
She felt the grounding impact as a series of dull, painful contacts from feet to knees, to hands, arms, chest and face as dusty, gritty ground broke her body's rag-doll like fall from...somewhere. She rolled to loll on her back against the gritty surface. The agony wracking her to her physical core was unbearable and seemed unending. She was bleeding, within as well as without.
An Orsimer King – By Kry gra-Ishann on TESO-RP
It had not been a realistic proposition, requesting her brother's presence at her stronghold in Orsinium. Why would the chief of an independent tribe journey so far to Wrothgar, during the month of Sun's Dawn? Here, that name was misleading: winter was still firmly ensconced as tyrant of the mountains, freezing everything but the orcs and the trickling of time. She had said as much in her letter.
Storm on the Horizon – By Halorin on TESO-RP
Halorin's form stepped through the white shroud of magical light that fought against the evening's darkness, the presence of Aetherius splitting open and recessing toward the stone wayshrine as the man traveled down the steps. He cringed every time he made use of a portal spell. Recent months gave Halorin reason to be protective of his soul and its manipulation. So much understood and left blank about how the things worked. But time was of the essence.
[Varayne] Dangerous Prey – By Dyna on TESO-RP
Even the wind was warm, heavy with rain; she could taste it in the air, could feel the storm gathering high overhead... even as the sun sank beyond the horizon, there was no relief from the oppressive heat. Her bones felt heavy. The very breath she drew was stale, and the thin cloth of her robes seemed to cling to her skin, dampened by the sweat of her body. Flesh flies had gathered around her, greedily closing in on any exposed skin, biting at her stillness. At first, she twitched a shoulder, an ear - anything to stir them. But it was not enough. Her lips pressed together, one eye blinking steadily as she kept to her vigil, acutely aware of her body's discomfort.
Fan Music
Listen to this great musical offering inspired by The Elder Scrolls Online:
The Alchemist – By Esquire Records (SoundCloud)
To the Wyrd Tree – By Armin Gutjahr
News and Articles
Get the latest news, info, and editorials from ESO fansite writers:
Dulfy
ESO Fashion
Khajiit Gamer
ShoddyCast
TESO Elite
TESO-RP
The Elder Scrolls Off the Record
The Imperial Library
The Tamriel Sentinel
Podcasts and Videocasts
Hear fansite personalities discuss all things ESO:
Chimney Swift
Elder Scrolling Online
Elloa
ESO Recapped
Mostly Harmless
Skooma Junkies
Tales of Tamriel
Tamriel Foundry
TESO Elite
The Elder Scrolls Off the Record
The Human Floyd
The Imperial Library
Twonk Hammer
WiseCrackinDragon
Contests and Upcoming Events
Don't miss any of these current and upcoming contests and events that ESO fan communities are hosting!
Elder Scrolling Online
The Elder Scrolling Online crew will be chatting with Lead Gameplay Designer Nick Konkle and Eric Wrobel the Systems Designer in charge of abilities on Sunday, July 13th. Don't miss it!
When: Sunday, July 13th (time TBD)
Where: http://www.twitch.tv/esoing/
TESO Elite
TESO Elite Podcast Episode 15 – Crafting w/ Special Guest
Tune into the TESO Elite podcast on Tuesday, July 1st for an evening of discussion about crafting in ESO. Philip Draven, Senior Systems Designer for ESO, will be dropping by for the chat!
When: Tuesday, July 1st at 6:00 PM PDT / 9:00 PM EDT
Where: http://www.twitch.tv/tesoelite
TESO-RP
Meet your fellow Daggerfall Covenant brethren! Tavern Night is an opportunity for surprises and drama. Expect the unexpected, especially if certain people drop by.
When: Tuesday, July 1st and July 8th at 5:00 PM PDT / 8:00 PM EDT
Where: North American megaserver at The Stone Oasis Inn, in Bergama, Alik'r Desert, Daggerfall Covenant
Who to Contact: @DuchessOfKvetch
The Green Leaf Tavern in Cormount is most active on Thursday evenings, with traders coming south from eastern Malabal Tor and Reaper's March, as well as many more coming north from Haven and Elden Root. While Cormount isn't known as the friendliest place to outsiders, the Green Leaf does it's best to be a sanctuary to all.
When: Thursday, July 3rd and July 10th at 6:00 PM PDT / 9:00 PM EDT
Where: North American megaserver at The Green Leaf Tavern in Cormount, in Grahtwood (Aldmeri Dominion)
Warm greetings, travelers! This one would like to invite you to take part in Blue Skooma's weekly Live Auction.
When: Saturday, July 5th and July 12th at 7:00 PM PDT / 10:00 PM EDT
Where: North American megaserver in the Marbruk Merchant Square, Greenshade
Who to Contact: @ice_eye or @tryynity
The next Ebonheart Pact Roleplay Moot will be held in the fetid swamps of Black Marsh, so bring your bug spray! The Banescale Fellowship has humbly accepted the request that they host the next Moot.
When: Saturday, July 5th at 10:00 AM PDT / 1:00 PM EDT
Where: North American megaserver at Hei-Halai, Black Marsh
Who to Contact: @thehumanfloyd @ma1function
Hunger Games Cross Faction Planner's Meeting
Planning meeting for the first Hunger Games festival in ESO—a player-run 'open air' Role Play Festival that will be held in Cyrodiil to celebrate the history, lore and culture of both Vampires and Werewolves in their many facets.
When: Saturday, July 12th at 4:00 PM GMT+1
Where: European megaserver at the Moth Priest Temple in Cyrodiil
Who to Contact: @s0ib3whoi4m