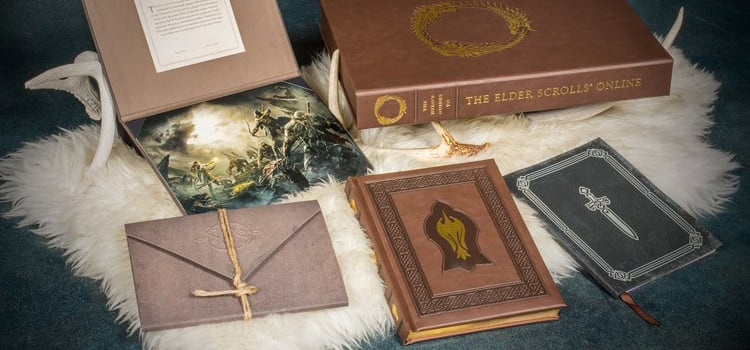 Get a month of ESO game time when you purchase these beautiful lore books.
Don't miss this special offer at the Bethesda Store! If you order the Hero's Guides to The Elder Scrolls Online before July 6th, you'll receive a month of ESO game time. The limited edition books, produced in conjunction with Dark Horse Comics, bring you 272 pages of original writings and illustrations straight from Second Era Tamriel.
Want to see more? Don't miss the Hero's Guides unboxing video, presented by none other than Loremaster Lawrence Schick. Get a closer look at the books, and then order them from the Bethesda Store while they're still in stock!