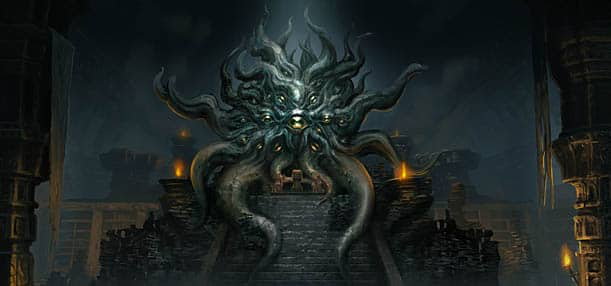 Do you like M'aiq, helpful discussions, and great reference sites? Today's Handbook is for you!
We've returned with a new group of player-created guides to help you in your ESO adventures. Browse through them and you might just learn something new from your fellow fans. Do you have a favorite guide or even one you've written? We'd love to share it, so send it along to community@elderscrollsonline.com for us to review. Enjoy!
Our first link takes us to the official ESO forums, where CoUsT has been compiling a great list of places where you can find a familiar mysterious Khajiit throughout Tamriel. If you're hunting down the achievement, this can help you track down the wily feline. Do you know a favorite haunt of his that isn't listed? Post in the thread to share your knowledge. Tell M'aiq we said hi!
Next, we dive into reddit, where there are some excellent educational discussions going on every week. Whether you want to talk shop about theorycrafting and builds, crafting strategies, or you just want to ask a couple questions, they've got some great weekly topics. Check out the recent Theorycraft Thursday, Mages Guild Monday, and Workshop Wednesday!
Our last link today is a resource every player should know about: esohead.com.  They have a little bit of everything, from links to additional game resources to a skill calculator and information about nearly every item, enemy, and skill in the game (and much more). It's a great place to find that bit of info you were looking for.
That's all for today's article. Remember to send us your favorite guides, and happy adventuring!