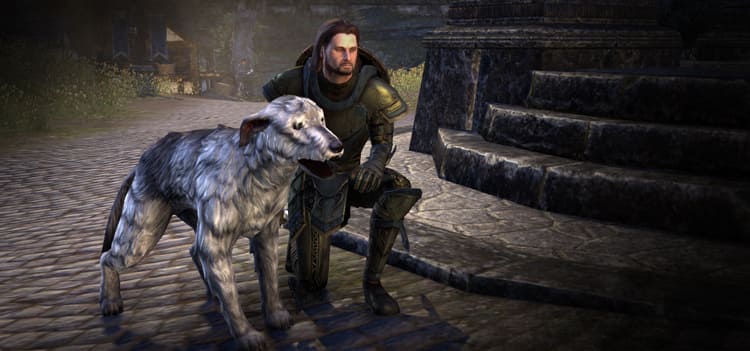 The PC version of ESO is available on Steam, and it's on sale!
You can purchase The Elder Scrolls Online on Steam right now, and we're celebrating with a special offer. Both the Imperial and Standard Editions (PC) will be available at a discounted price until 12:59PM EDT (5:59PM BST) on Monday, July 21st, so grab them if you've been waiting for a deal!
You can purchase the Imperial Edition for 40% off or the Standard Edition for 50% off until the sale ends Monday. The Palomino Horse and Imperial Edition upgrade are also available through Steam.
As an added bonus, if you purchase the Imperial Edition during the sale you'll receive a loyal Wolfhound vanity pet to accompany you in-game!
We can't wait to see you in Tamriel.
Check out ESO's store page on Steam to learn more. If you have questions, take a look at our FAQ.