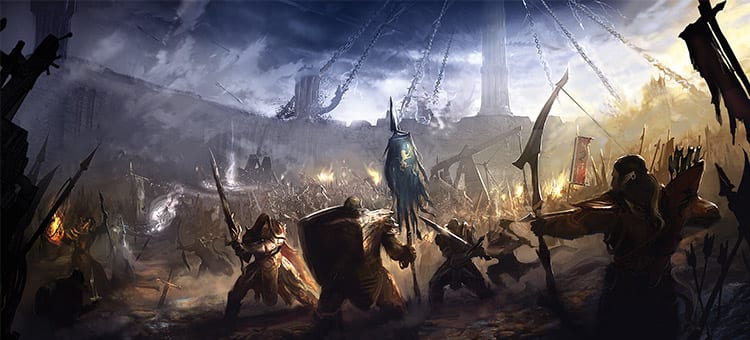 Only 300 prints of this gorgeous lithograph are available—pre-order yours now.
A new limited-edition lithograph is coming to the Bethesda Store. The alliances have brought war to the heart of Tamriel, and Cyrodiil is in chaos. Armies collide within sight of the ultimate prize—the Imperial City—as the deafening roar of battle sounds just outside its ancient walls.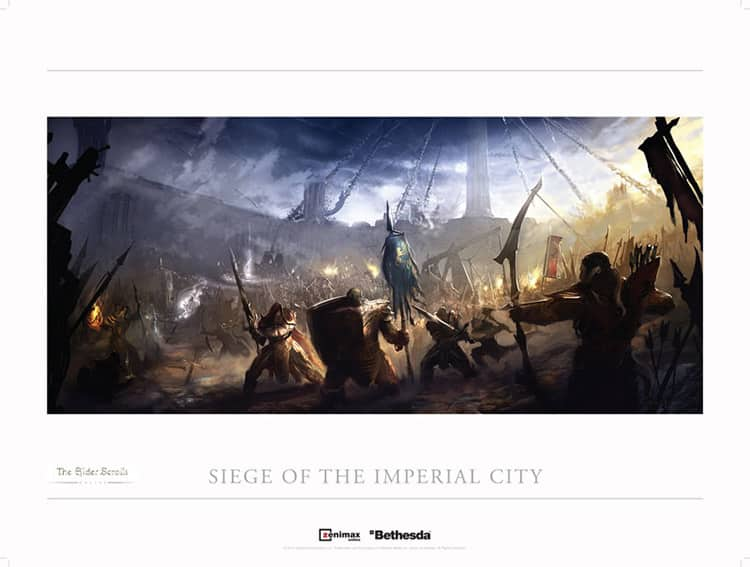 This high-quality work of art captures one of the many intense battles in the Alliance War. Only 300 of the Siege of the Imperial City will be printed, so pre-order yours now. Don't miss out!
Pre-order yours at the Bethesda Store.