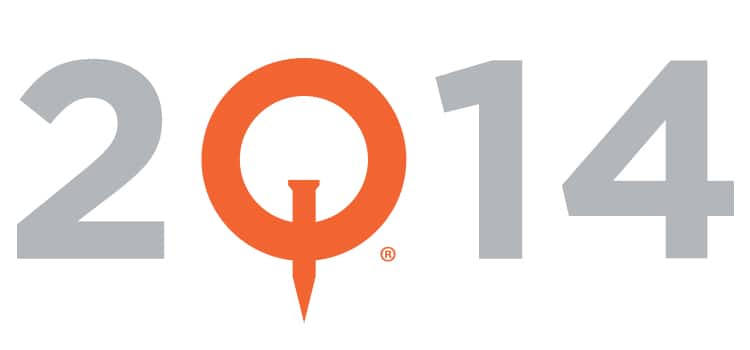 Watch the Future of ESO panel and learn more about the news from the convention.
We're back from braving the Texas heat at QuakeCon, and we had a great time. A big thanks to everyone who came out to our booth, joined us for our panel, and participated in the weekend's tournaments. If you couldn't make it to the show or missed the panel livestream, we've got you covered. Check out the news, tournament winners, and more:
The Future of ESO Panel
Tournament Winners
PVP Tournament
First Place: Mostly Harmless
Runners-up: Buff Agony and Tattooface
Trials Competition
First Place: We KïLL Bosses
Second Place: Da Funk
We'd like to give a shout-out to the Deviance and Hodor teams, who also executed some amazing Trials runs in the Trials Competition qualifiers!
Photo Gallery
Here's a sampling of what we did at QuakeCon! Check out our full QuakeCon 2014 ESO gallery on our Pinterest page.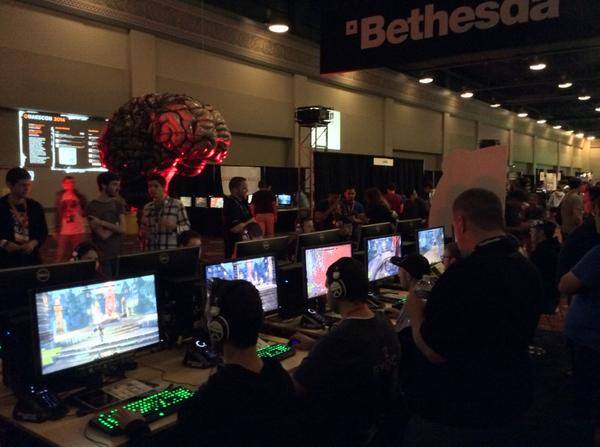 News and Articles
Aus Gamers: QuakeCon Panel Previews an Ambitious Future for The Elder Scrolls Online
"Not just a pie-in-the-sky wishlist, the almost two hour presentation was actually filled with in-game footage and stills of work-in-progress implementations from a wide assortment of new content and features that are in active development."
Brotherhood of Redemption: Ravalox's adventure at QuakeCon 2014
"When you can talk to the leadership of a company, and they actually understand the product, listen to your comments and input then that company will surely succeed in the long run. ZeniMax is certainly one of those companies."
Dulfy: ESO QuakeCon The Future of ESO Panel Notes
Games.on.net: The Elder Scrolls Online demonstrates PVP bounties and new zones courtesy of QuakeCon
"Best of all, players can take up bounty hunting themselves, working with the guards to hunt down and take out players with bounties on their heads."
Kotaku: How The Elder Scrolls Online Plans To Dole Out Justice To Its Players
"Commit crimes in The Elder Scrolls Online and get caught, and you'll need to pay a fine or run for your life."
Massively: Elder Scrolls Online shows new zones, active world PvP, and more at QuakeCon
"The system allows players to murder NPCs and steal items. If caught, you can choose to pay a bounty (and lose the stolen goods) or run, exposing yourself to guards. You can also be a guard and hunt down player bounties."
PC Magazine: ZeniMax Shows Off New Bounty System for The Elder Scrolls Online
"Stealing from (or killing) various other NPCs within the game will expose your character to the to-be-released bounty system for The Elder Scrolls Online."
Polygon: Justice will be served in The Elder Scrolls Online
"This introduces things like stealing and bounties, which have been features of the standard Elder Scrolls RPGs for some time."
The Elder Scrolls Off the Record: QuakeCon Future Of ESO Highlights