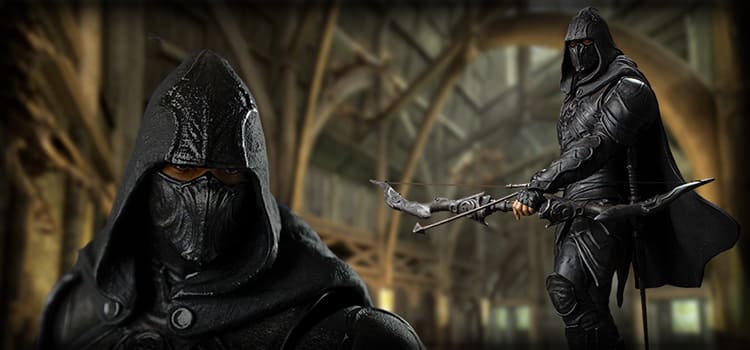 Catch your exclusive Skyrim Nightingale statue before it slips back into the shadows.
The second in Gaming Heads' series of Skyrim statues is available for pre-order now! Clad in a full set of Nightingale armor, this master thief perches on a rocky outcropping, plotting his next endeavor. The painstakingly crafted model stands 40 cm tall and is available in both a standard and exclusive edition. The exclusive version features a lit base that creates the effect of gently flowing water.
Both versions include deluxe full-color packaging, a hand-numbered base, and a certificate of authenticity. Pre-order soon—only 1,000 of the standard edition and 500 of the exclusive edition are available!
Learn more and pre-order on Gaming Heads' website and the official Bethesda merchandise store.