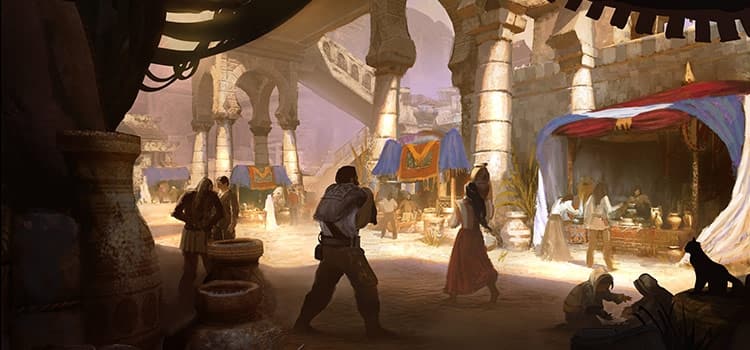 Ready for a new batch of awesome ESO fan creations? Of course you are!

The Tamriel Chronicle has returned with lots to love. Take a look at the new art, read some entertaining fan fiction, and catch up on the latest discussions—all right here. If you've never attended a fan-created event in game, it would be a great week to start; we found lots of fun happenings all across Tamriel.
If you have a link you'd like us to share in an upcoming issue of The Chronicle, email us at community@elderscrollsonline.com so we can take a look.
Fan Art
We're always inspired by the talent of ESO fan artists. Take a look at some recent works, and don't forget to visit our official ESO Tumblr page and art section on the official ESO forums for more!
ES: Elder Scrolls Online Characters – By ArtyAssassin on DeviantArt

Elder Scrolls Online Elf – By BlackLullabyArt on DeviantArt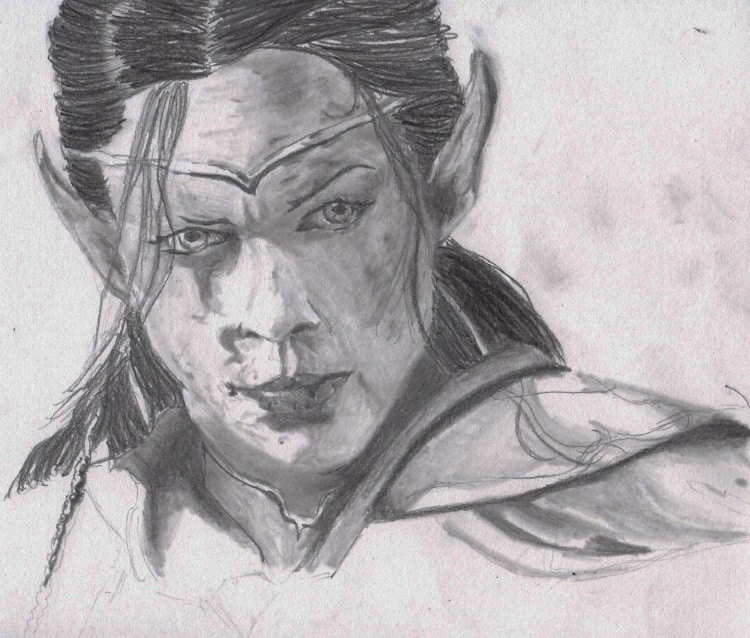 Dark Anchor – ESO Khajiit Cosplay – By Folkenstal on DeviantArt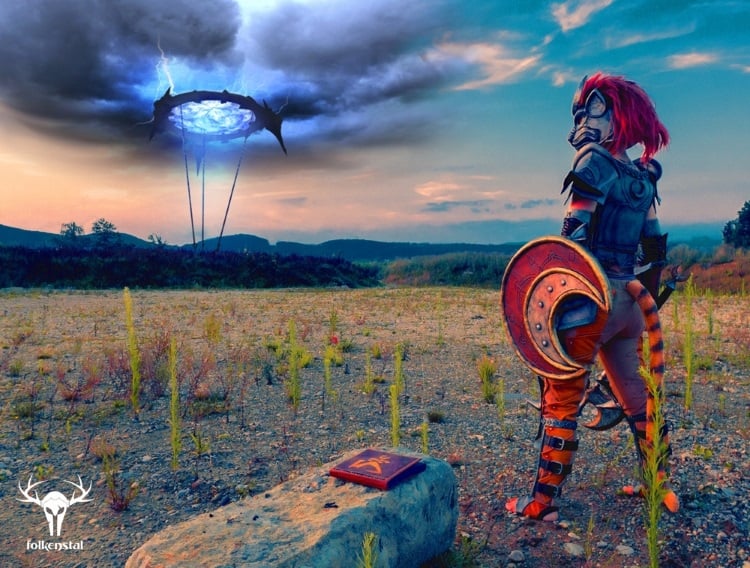 Guild Tabard – By RedMorpho on DeviantArt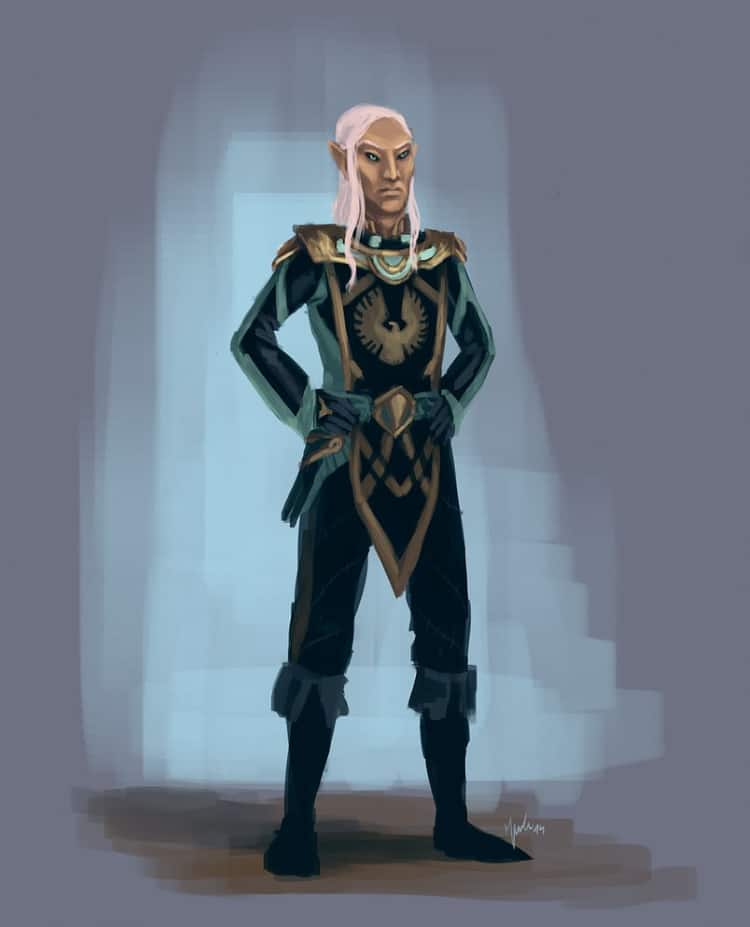 Fan Fiction
Journey to Tamriel through the eyes of your fellow ESO fans. Don't forget to check out the fiction and roleplay section on the official ESO Forums.
Oaknir's Odyssey – Chapter One: Ostracism and Exile – By Oaknir on TESO-RP
Looking out from my old home north of Southpoint for the last time, standing on the ruined balcony that all but burnt away four years prior and staring into the waining sun on the horizon I could not help but feel a pang of… loss. I would leave on the 'morrow and while the old bones of this tree/home saw fit to have me grow strong within it I would not be returning and it would ne'er see what becomes of me…
[Varayne] The Aftermath – By Dyna on TESO RP
Morning had dawned grey and dreary, the sky a shiftless shade of melancholy that defied the enthusiasm of a true storm in favor of depressed rain. She could feel her skirts clinging to her legs, sodden and cold - their touch made her skin crawl, and she could feel mud working its way up her hemline.Her shoulder ached, and her body was weaker than it should have been. She could feel it in her bones, in the lightness in her head.
The Dawn of Shadows: Chapter VII – By Soulflame on TESO RP
I awoke to a stream of water gushing into my mouth. The precious water tasted sweet, more succulent than ever before. I drank thirstily, droplets spilling down my chin. "Easy there," said a low voice. "We need to conserve the water while we're in this blasted desert. "My eyes snapped open. Andore was standing over me, waterskin in hand. I scrambled away from him, although there was no hostility in his eyes.
Fan Music
Listen to this great musical offering inspired by The Elder Scrolls Online:
Moons of Evening Star (Theme) Cover by Serakirah – By TheSeraSounds
Three Hearts As One – Elder Scrolls Online Cover – By Mikurin
Elder Scrolls Online – Weapons Drawn – By Torzelan
News and Articles
Get the latest news, info, and editorials from ESO fansite writers:
ESO Fashion
Tales of Tamriel
Tamriel Foundry
TESO Elite
TESO Life
The Elder Scrolls Off the Record
The Imperial Library
Podcasts and Videocasts
Hear fansite personalities discuss all things ESO:
ChimneySwift11
Elloa
Tales of Tamriel
The Elder Scrolls Off the Record
Twonk Hammer
Contests and Upcoming Events
Don't miss any of these current and upcoming contests and events that ESO fan communities are hosting!
TESO-RP
Meet your fellow Daggerfall Covenant brethren! Tavern Night is an opportunity for surprises and drama. Expect the unexpected, especially if certain people drop by.
When: Tuesday, August 12th and August 19th at 5:00 PM PDT/8:00 PM EDT
Where: North American megaserver atThe Screaming Mermaid in Stros M'Kai (Daggerfall Covenant)
Who to Contact: @DuchessOfKvetch
Wayrest Mages Guild Lecture Nights
Mages Guild associates and the Scholarly minded of Wayrest are all cordially invited to attend weekly lecture series at the Wayrest Mages Guild chapter.
When: Wednesday, August 13th and August 20th at 7:00 PM GMT
Where: European megaserver at the Wayrest Mages Guild
Cormount is most active on Thursday evenings, with traders coming south from eastern Malabal Tor and Reaper's March, as well as many more coming north from Haven and Elden Root. While Cormount isn't known as the friendliest place to outsiders, the Green Leaf does it's best to be a sanctuary to all.
When: Thursday, August 14th and August 21st at 6:00PM PDT & 11:00PM PDT.
Where: North American megaserver at The Green Leaf Tavern in Cormount, in Grahtwood (Aldmeri Dominion)
Warm greetings, travelers! This one would like to invite you to take part in Blue Skooma's weekly Live Auction.
When: Saturday, August 16th and August 23rd at 10:00PM EDT
Where: North American megaserver. Rawl'Kha in Reaper's March (Aldmeri Dominion)
Who to Contact: @ice_eye or @tryynity
Bring your trusty stead to the Alik'r Desert horse racing!
When: Saturday, August 16th and August 23rd at 8:00PM EDT
Where: North American megaserver. Alik'r Desert (Daggerfall Convenant)
Join the Caravan to Alik'r and enjoy the company of others during the long trek around Iliac Bay!
When: Sunday, August 17th at 7:30PM BST to August 24th 
Where: European megaserver. Inside the Daggerfall gates, right outside the Daggerfall Millworks. (Daggerfall Covenant)
Who to Contact: @Garish
Come to battle in the Thizzrini arena, or cheer above the action from the stone viewing area..
When: Tuesday, August 19th at 6:00 PM PDT/9:00 PM EDT
Where: North American megaserver in Reaper's March (Aldmeri Dominion)
Faith & Fellowship in the Temple of the Divines
Join this casual meeting for those role-playing as priests or warrior-priests (templars/knights of the Divine)
When: Sunday, August 24th at 7:00PM PDT 
Where: North American megaserver. Temple of the Divines, Wayrest. (Daggerfall Covenant)
Who to Contact: Facilitator: Katriane Marette, Priest of Arkay