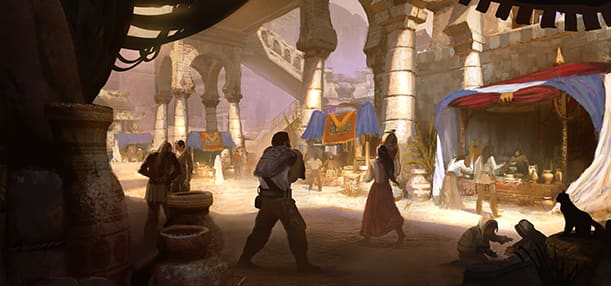 Voici pour vous le volume hebdomadaire de nos Chroniques, rempli d'articles, informations et bien d'autres choses en provenance directe de nos fans.
Nous avons rassemblé une fois encore le contenu créé par les fans d'ESO tels que vous. Jetez un œil à ce petit résumé des liens parcourus durant la semaine passée et ne ratez rien des dernières discussions et nouvelles autour d'ESO. Vous avez un lien qui devrait figurer dans les Chroniques ? Envoyez-le nous par courriel à community@elderscrollsonline.com et nous y regarderons de plus près !
Fan Art
Voici encore de nouvelles réalisations provenant de nos fans, proprement impressionnantes ! Et n'oubliez pas d'aller de temps en temps vous balader sur notre page Tumblr officielle pour en voir plus encore !
White Gold Tower – Par jonashassibi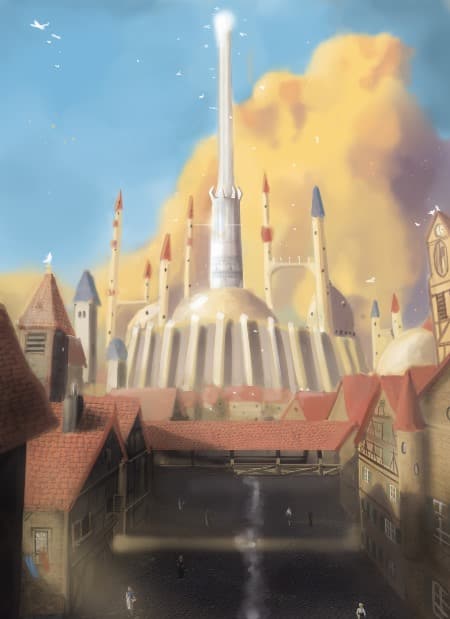 Untitled – Par Andreas Amarantidis (Et ne ratez pas le processus complet de création de cette pièce !)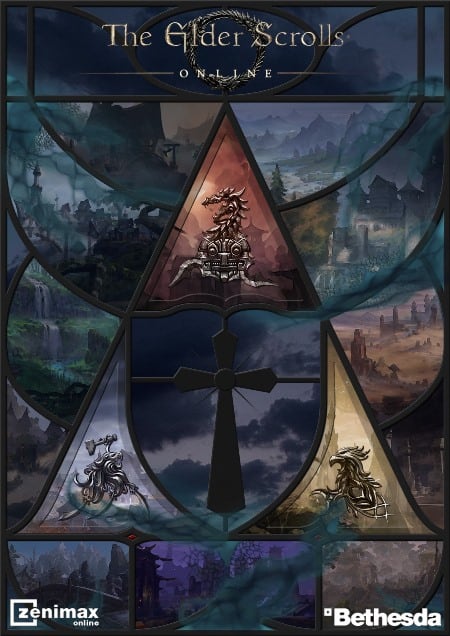 Histoires de Fans
Découvrez les histoires se déroulant dans le monde de Tamriel, rédigées par les fans d'ESO :
Coffins – Par Triskele
"It had been three days, and Cerdim had lost his patience along with his good mood.

The jaw of the Dunmer was set as tight as solid rock as he rummaged through his pack in front of the dark, ominous doors in front of him. She had never bailed, never left him waiting, never left a barrow for him alone. Gods, if nothing else, Triskele was too much of a stubborn and proud mule to ever leave a tomb for him to clear on his own. As he found the box of lockpicks he had been looking for, he sniffed. No, either something bad had happened, or she was after something better, on her own. Since he had never seen Tris being set back by anything bad – ranging from wolves to being surrounded by fifteen bandits – he assumed it was the latter. And that thought was enough to make Cerdim's current mood as poor as sour milk. As he grabbed a lockpick and studied the large, ancient lock in front of him, his one eye narrowed. Sniffed a trail more promising, did you, lass? Your loss, I've got a ripe piece of fruit here, and you are not getting any. Nordic cow."
The Running Tree: Chapter Nine – Par Donovan Fouts
"Five days had passed since Niskan's dream that was not a dream. It was a vision of captive men, their soulless eyes staring at him in unison as he rose higher and higher in the air. He could tell he was looking out over his home, but it was hardly recognizable to him. Most of the city lay in large piles of rubble and ash. The remaining buildings were little more than half-scorched ruins. He imagined a great war. It was a war where the dark princes of Oblivion and the dragons of old met in Vivec to settle their ancient quarrels."
Musique des Fans
Ne ratez rien de ces nouvelles compositions :
The Hegathian Thief: A Redguard Folk Song – Par DrWantonPanda
High Rock Anthem (Daggerfall Covenant Theme) – Par NB (BausicProductions)
Nouvelles et Articles
Les derniers éditoriaux, dernières nouvelles et informations en provenance des équipes de nos fansites ESO :
The Elder Scrolls Online France
Game Guide
TESO MMO
Millenium
Elder Scrolls Off the Record (Anglais)
TESO Elite (Anglais)
Podcasts et Videocasts
Ne ratez rien des dernières discussions autour d'ESO :
Auberge de Tamriel
Elder Scrolls Off the Record (Anglais)
ShoddyCast (Anglais)
Nous espérons que vous avez apprécié ce volume de nos Chroniques. À la semaine prochaine pour d'autres nouveautés !