Yoltoor Dovah-Fly
16

16 Crown Gems
1,000

1000 Seals of Endeavors
THIS ITEM COSTS CROWN GEMS.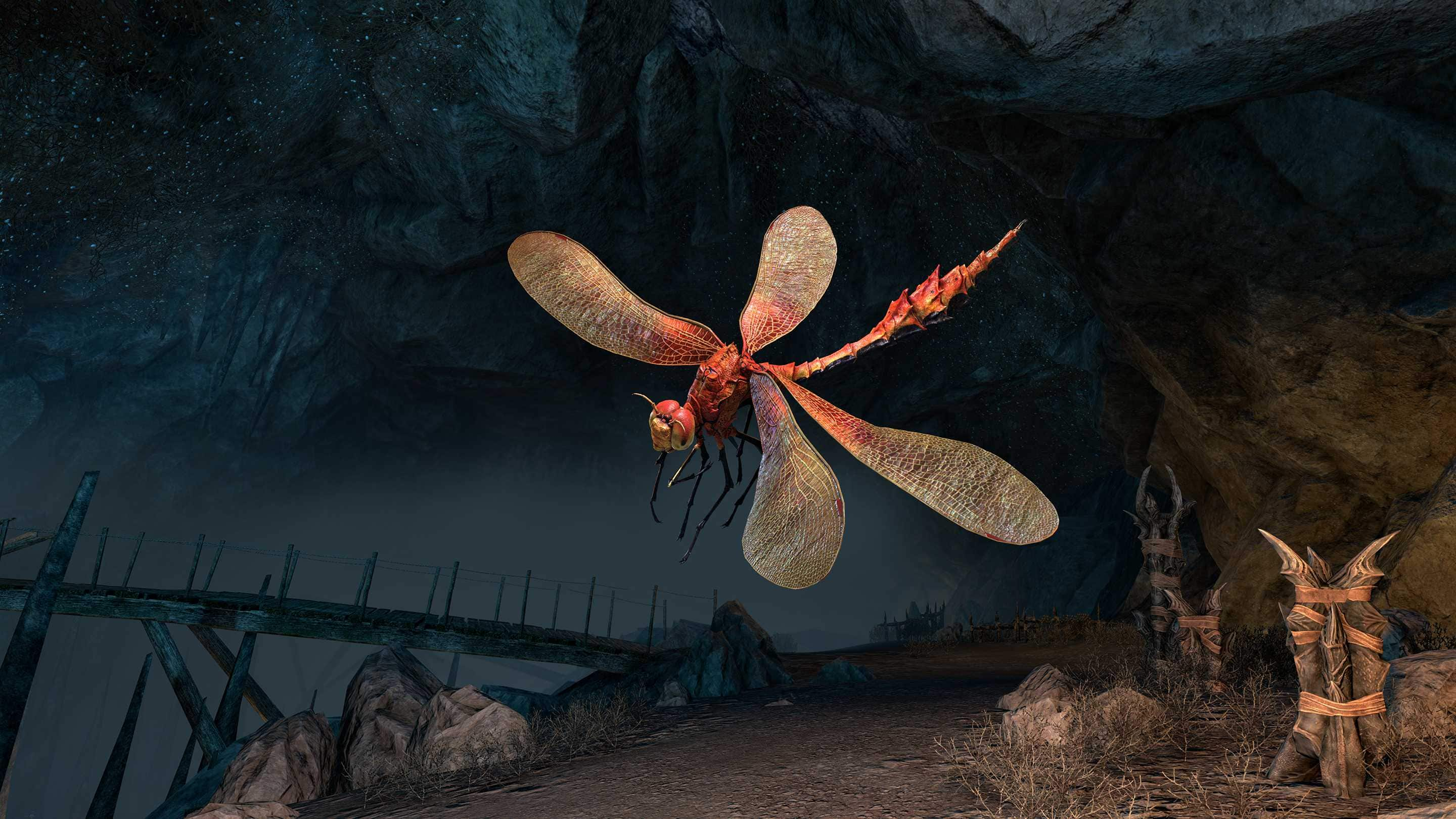 See a larger image
Shimmering like fire, these dovah-flies dart around port cities, eating many of the nuisance insects that pester transported livestock. Recently, merchants started training and selling them to help others with insect issues.
About the Crown Store
Crown Store items are purchased in the in-game Crown Store. To buy any of the Crown Store's special items, you'll need crowns, a virtual in-game currency. Crowns can be purchased in packs of 750, 1500, 3000, 5500, 14000, and 21000 Crowns. In addition, you can get a monthly allotment of crowns by signing up for an ESO Plus™ membership. Learn more about member benefits.

Buy Crowns
Crown Store
Crown Store
Featured (6)
ESO Plus Deals (6)
Special Offers (4)
Crown Crates (92)
DLC (35)
Quest Starters (13)
Upgrades (92)
Utility (16)
Houses (49)
Furniture (43)
Style Parlor (52)
Crafting (39)
Customized Actions (1)
Wardrobe (34)
Mounts (15)
Non-Combat Pets (17)

Furnishing Pack: Malacath's Chosen

Deal
4,000

4000 Crowns

3,200

3200 Crowns UNTRANSLATED: crown-plus-deal

Forgemaster Falls
6,200+

6200 Crowns

Narboth

Deal
800

800 Crowns

640

640 Crowns UNTRANSLATED: crown-plus-deal
This page is under translation.