Icerage Bear
1,200

1200 Crown Gems
16,000

16000 Seals of Endeavors
THIS ITEM COSTS CROWN GEMS.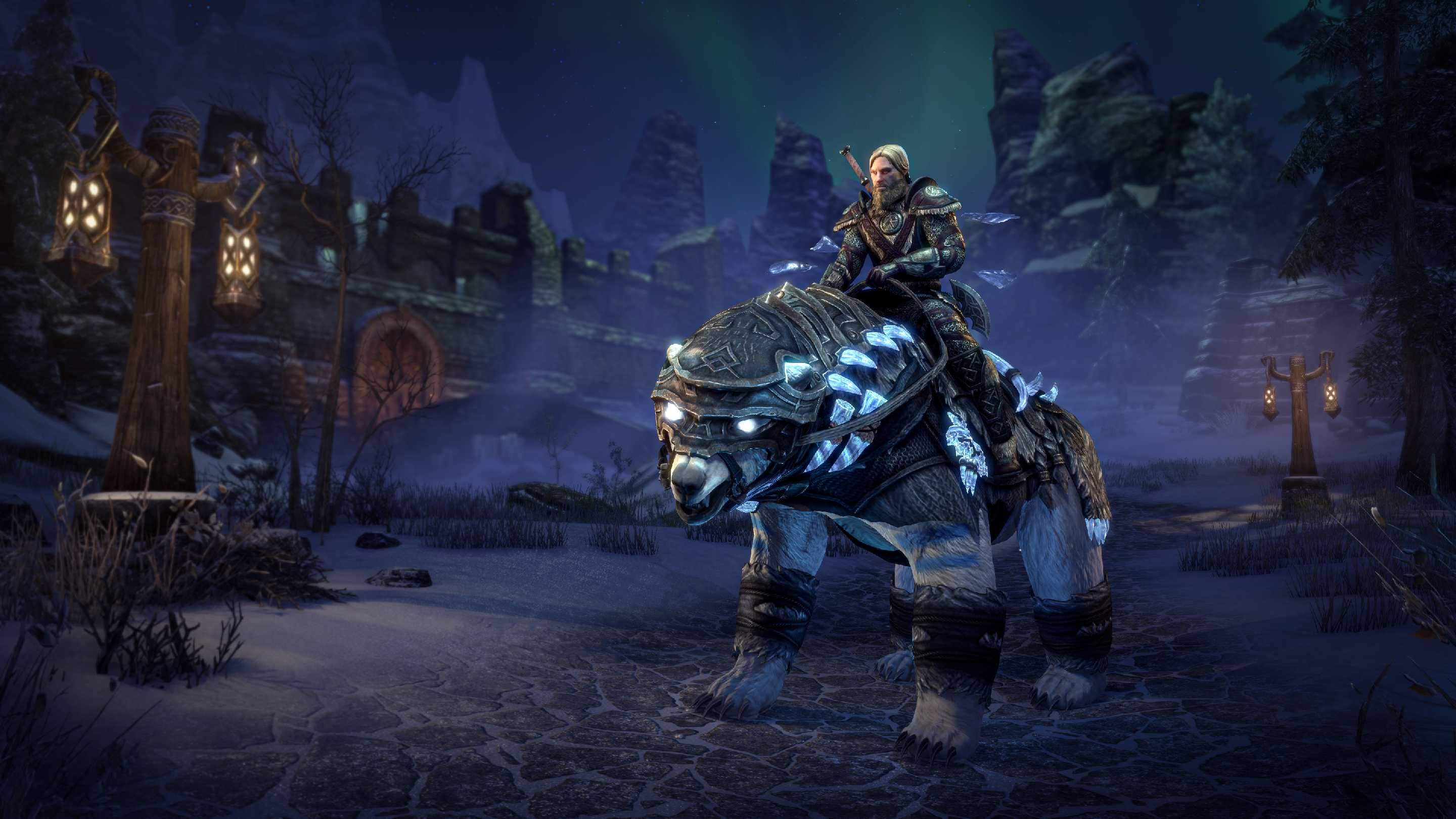 See a larger image
Scrolls from Direfrost Keep indicate that the ice witches first invoked these creatures as vessels to contain their rage and hunt those who had wronged them. Presumably they wanted loyal familiars, but found the bears also make formidable mounts.
About the Crown Store
Crown Store items are purchased in the in-game Crown Store. To buy any of the Crown Store's special items, you'll need crowns, a virtual in-game currency. Crowns can be purchased in packs of 750, 1500, 3000, 5500, 14000, and 21000 Crowns. In addition, you can get a monthly allotment of crowns by signing up for an ESO Plus™ membership. Learn more about member benefits.

Buy Crowns
Crown Store
Crown Store
Featured (8)
ESO Plus Deals (4)
Special Offers (4)
Crown Crates (92)
DLC (35)
Quest Starters (13)
Upgrades (92)
Utility (16)
Houses (49)
Furniture (43)
Style Parlor (52)
Crafting (39)
Customized Actions (1)
Wardrobe (32)
Mounts (15)
Non-Combat Pets (17)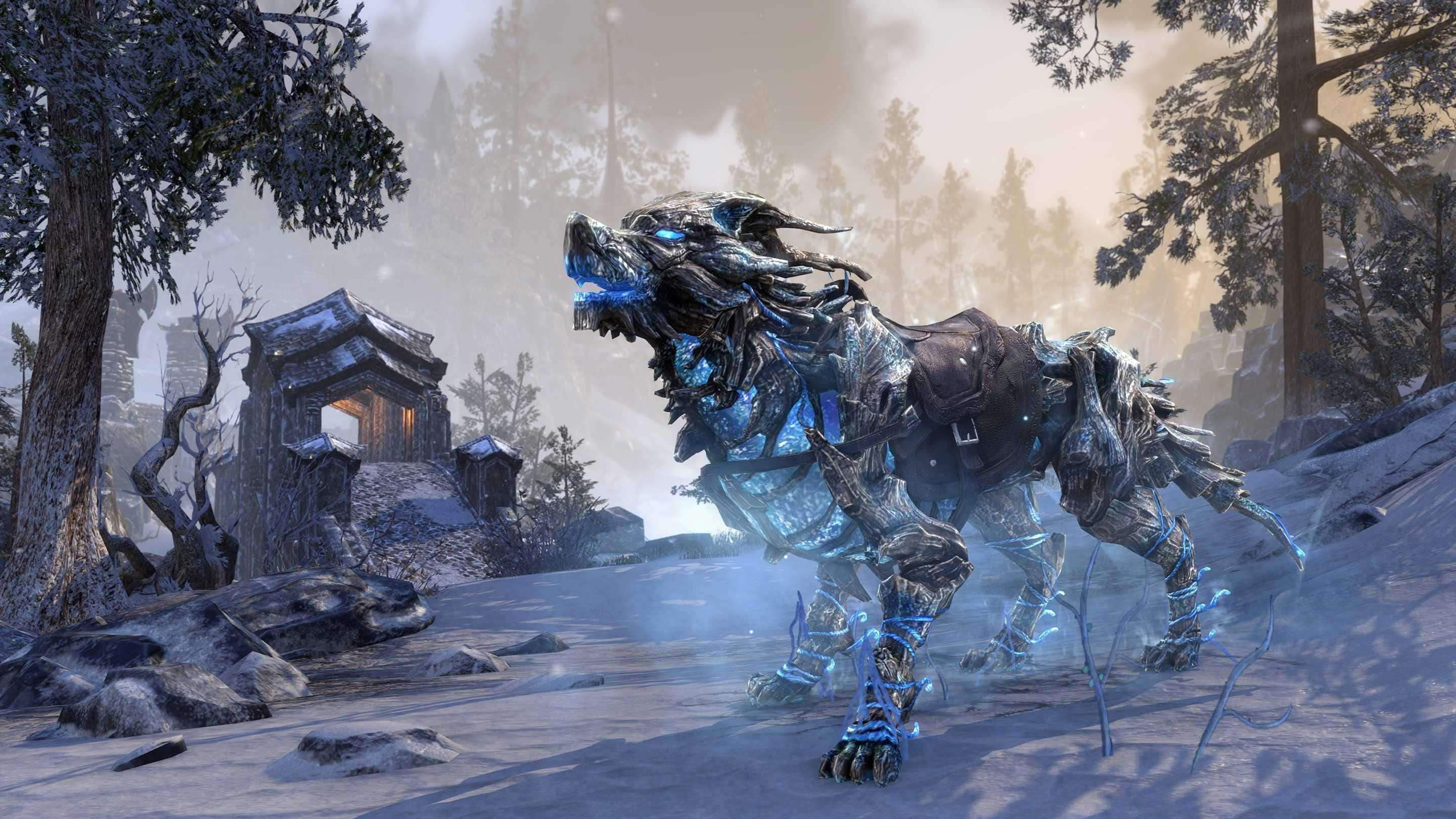 NEW
Winterborn Wild Hunt Wolf
700

700 Crown Gems
9,600

9600 Seals of Endeavors

Black Camel of Ill Omen

Deal
2,500

2500 Crowns

2,000

2000 Crowns UNTRANSLATED: crown-plus-deal

Forgemaster Falls
6,200+

6200 Crowns
This page is under translation.