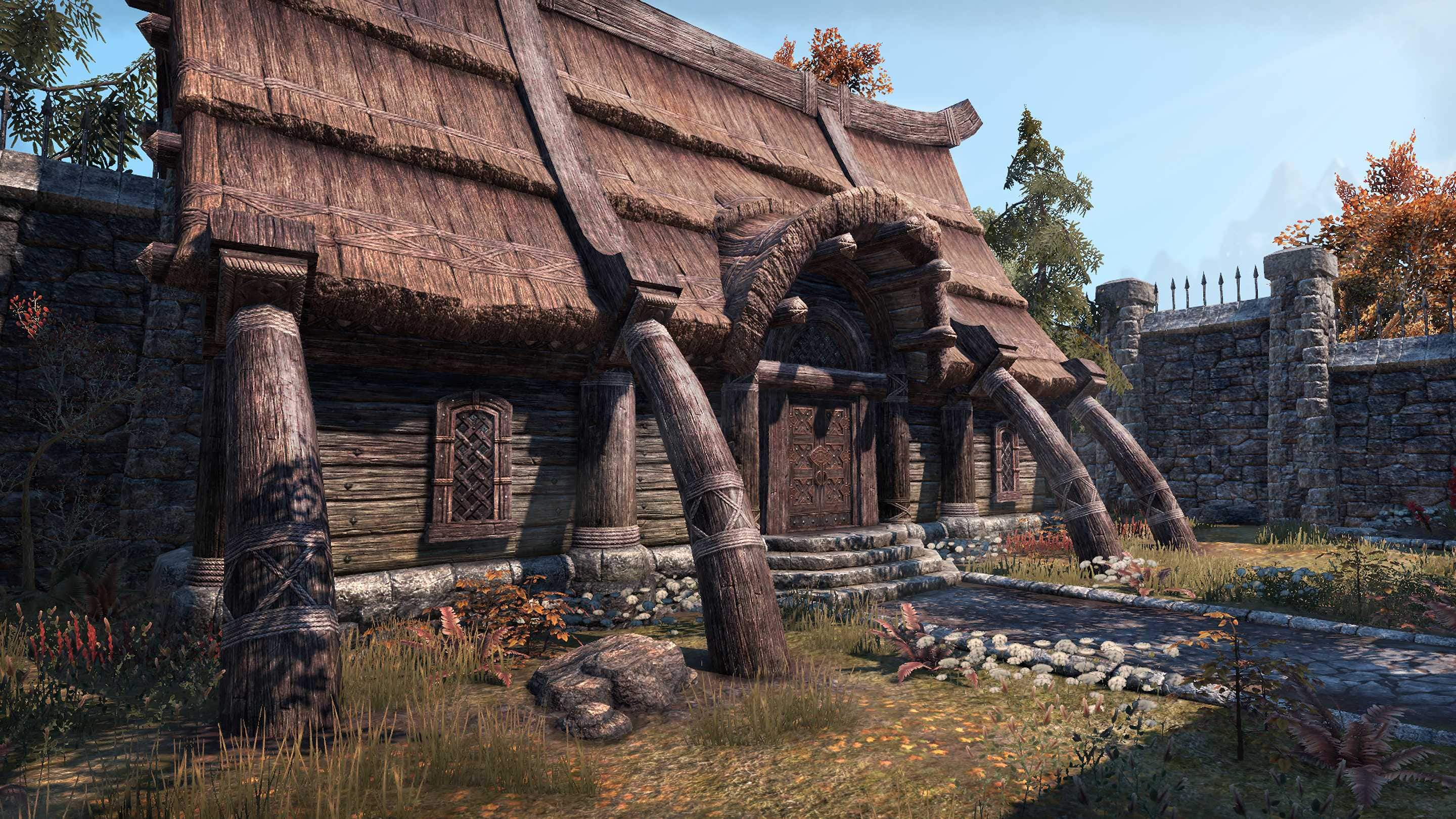 See a larger image
Unfurnished
2,350

Furnished
2,900

In the heart of The Rift, just outside the lively, small town of Nimalten, you will find this sturdy wooden home, with a large hearth to keep you warm in the Skyrim winter, and a stone wall to keep out the trolls.
About the Crown Store
Crown Store items are purchased in the in-game Crown Store. To buy any of the Crown Store's special items, you'll need crowns, a virtual in-game currency. Crowns can be purchased in packs of 750, 1500, 3000, 5500, 14000, and 21000 Crowns. In addition, you can get a monthly allotment of crowns by signing up for an ESO Plus™ membership. Learn more about member benefits.

Buy Crowns
Crown Store
Crown Store
Featured (11)
ESO Plus Deals (11)
Special Offers (4)
Crown Crates (91)
DLC (34)
Quest Starters (12)
Upgrades (91)
Utility (16)
Houses (49)
Furniture (43)
Style Parlor (53)
Crafting (38)
Wardrobe (36)
Mounts (14)
Non-Combat Pets (19)

Dro-m'Athra Senche Cub

Deal
1,000

1000 Crowns

800

800 Crowns UNTRANSLATED: crown-plus-deal

Ja'khajiit Khamira

Deal
1,200

1200 Crowns

960

960 Crowns UNTRANSLATED: crown-plus-deal

Queen's-Eye Spymaster

Deal
2,000

2000 Crowns

1,600

1600 Crowns UNTRANSLATED: crown-plus-deal
This page is under translation.