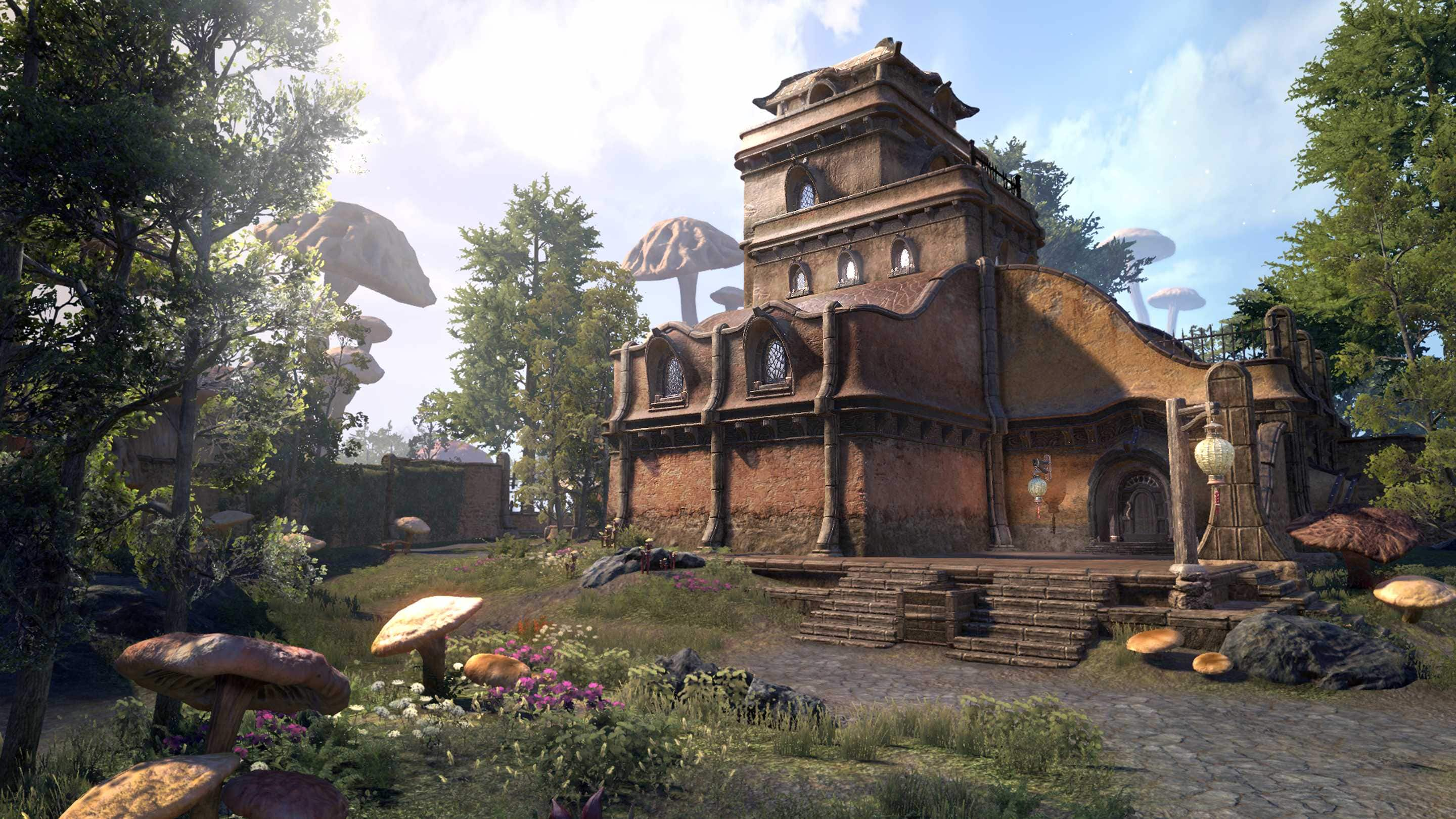 See a larger image
Unfurnished
7,000

Furnished
8,800

Enjoy the opulent luxury of a country lodge built by the Dark Elves of an earlier, more expansive era—a walled estate with a grand multistory house, roof balcony, stable, storage building, a well, and room for a formal garden.
About the Crown Store
Crown Store items are purchased in the in-game Crown Store. To buy any of the Crown Store's special items, you'll need crowns, a virtual in-game currency. Crowns can be purchased in packs of 750, 1500, 3000, 5500, 14000, and 21000 Crowns. In addition, you can get a monthly allotment of crowns by signing up for an ESO Plus™ membership. Learn more about member benefits.

Buy Crowns
Crown Store
Crown Store
Featured (9)
ESO Plus Deals (4)
Events (2)
Special Offers (4)
Crown Crates (88)
DLC (28)
Quest Starters (12)
Upgrades (88)
Utility (16)
Houses (49)
Furniture (42)
Style Parlor (52)
Crafting (40)
Wardrobe (33)
Mounts (11)
Non-Combat Pets (16)

Kushalit Sanctuary
11,000+

11000 Crowns

NEW
Painting: All Flags on High

Exclusive

FREE!

UNTRANSLATED: crown-plus-deal

Manelord Nightmare Senche

Deal
3,500

3500 Crowns

2,800

2800 Crowns UNTRANSLATED: crown-plus-deal
This page is under translation.