Membership has its benefits
Become an ESO Plus™ member to unlock VIP perks, including access to DLC game packs, craft bag, free monthly crowns, and more!

Scribes of Fate & Update 37 Now Live on All Platforms
Begin your Shadow Over Morrowind adventure with the Scribes of Fate dungeon DLC and Update 37 base-game patch.

Gorge on Cake, Enjoy Bonus XP, and Earn Special Rewards During ESO's Anniversary Jubilee!
Celebrate ESO's birthday with cake and more during the 2023 Anniversary Jubilee in-game event.

Crown Store Showcase—April 2023
A bounty of spectacular treasures arrives in the Crown Store this April. Preview everything in our latest Crown Store Showcase!

Unleash the Fury of the Reach with the New Ragebound Crown Crates
Defend the Reach armed with fearsome items and collectibles found within the upcoming Ragebound Crown Crates.

Community Spotlight—Ainaven Rules Cyrodiil with This Incredible Emperor Cosplay
Check out a magnificent Emperor cosplay by Ainaven and discover how this highly detailed outfit was crafted.

You Can Still Pre-Purchase Necrom & Get These Special Rewards
Pre-purchase The Elder Scrolls Online: Necrom today and you'll get immediate access to two unique in-game collectibles and even more rewards…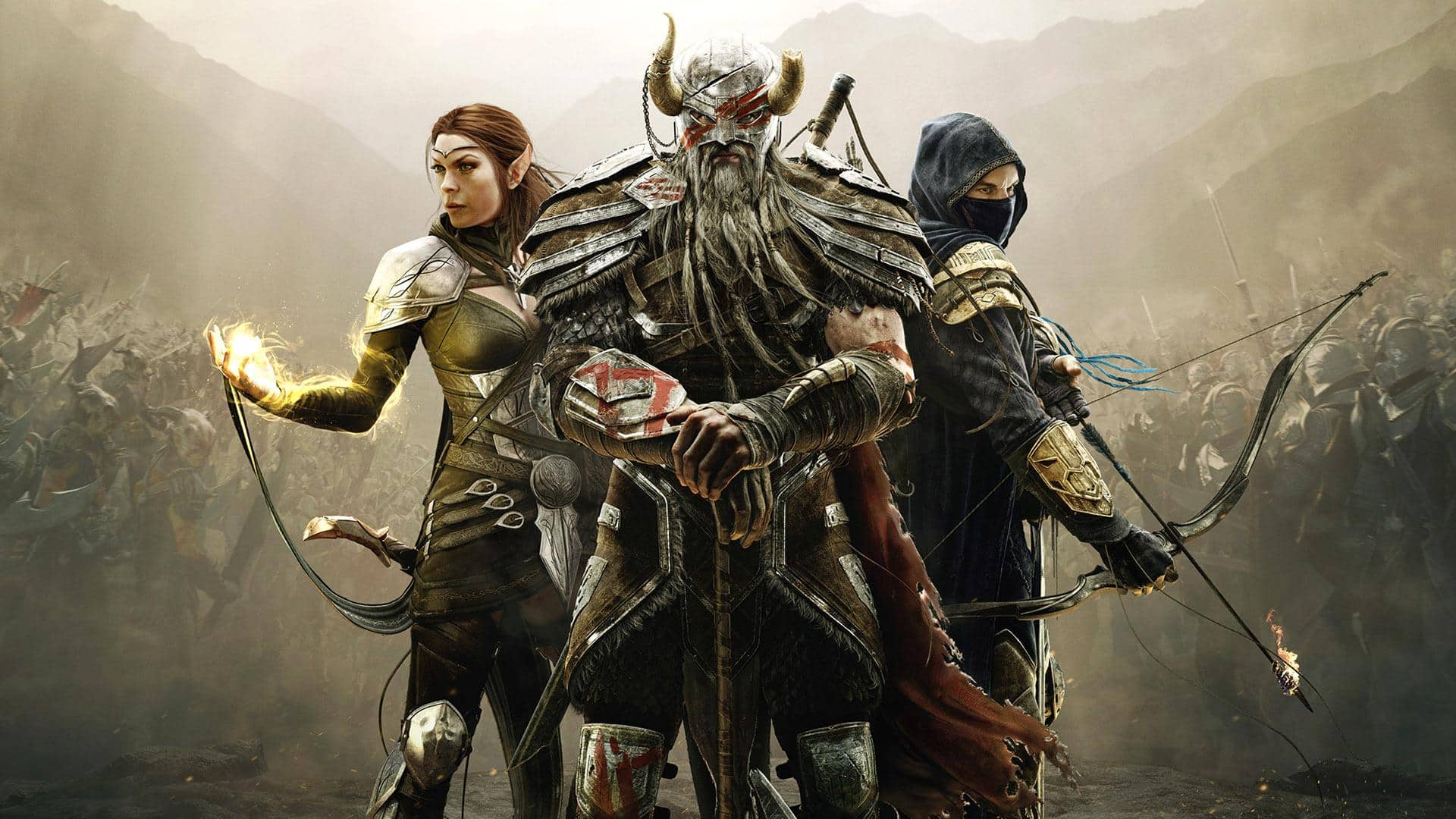 This is ESO
Go anywhere, do anything, and play your way in The Elder Scrolls Online, the award-winning online RPG set in the Elder Scrolls universe. Learn more…

Discover Tamriel
Explore ESO's huge selection of updates, DLCs, and Chapters and find your next great adventure. Learn more…