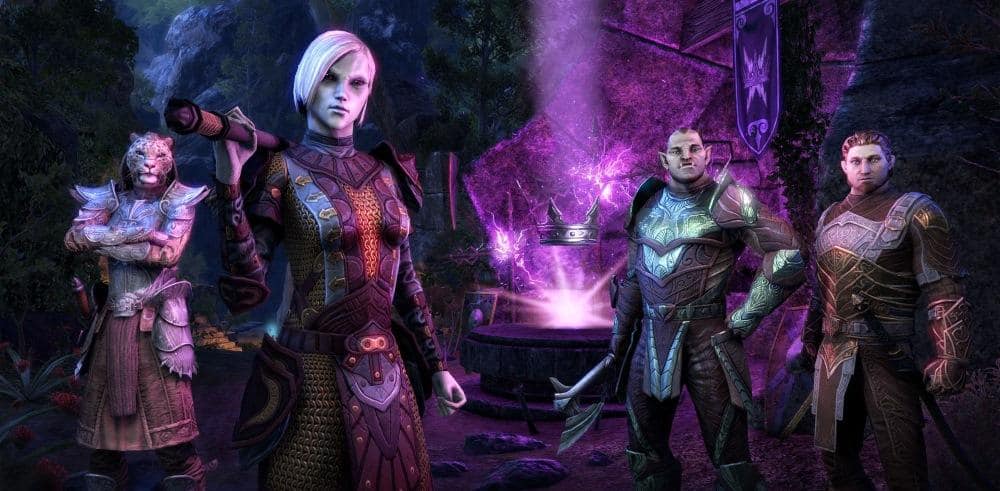 Play The Elder Scrolls Online and experience Tamriel like never before during our Free Play Event!
The Free Play Event will begin on Thursday, December 6 and will run through Tuesday, December 11. During this period, you can join millions of other adventurers in exploring Tamriel free on PC/Mac, Xbox One, and PlayStation®4, with no strings attached.
Here's how you can take part in this event:
Navigate to the Free Play page
Select your platform
Download the game for your desired platform
Create an ESO account and play!
Note that you will need PlayStation®Plus membership if playing on PlayStation®4 and Xbox Live Gold membership if playing on Xbox One.
During the Free Play Event, you'll get access to ESO's base game and Morrowind DLC, allowing you to explore a massive world filled with beauty and adventure as you fight to restore the demi-god Vivec's lost powers and reclaim your stolen soul from the Daedric Prince Molag Bal. In addition to this, ESO's base game also includes access to Cyrodiil, a massive open-world PvP zone, and the Battlegrounds, a fast-paced 4v4v4 PvP arena. Even if you already own ESO but never acquired the Morrowind DLC or Chapter, you'll be able to travel to Vvardenfell and experience the home of the Dark Elves during the event period.
All new ESO accounts receive 500 free crowns for use in the in-game Crown Store, allowing you to pick up some useful items that include XP Scrolls, consumables, or even collectibles. Any characters and progression earned from previous trial events will remain, and if you decide to buy ESO after the event, you'll be able to continue your adventures without interruption.
The ESO game client is approximately 80GB in size, so ensure you have enough space on your machine's hard drive for the download.
Welcome to ESO
A whole world of adventure awaits you in The Elder Scrolls Online, so be sure to visit our Free Play page to get started. During the event, you can also sign up for the #OurElderScrolls Sweepstakes for a chance to win some amazing prizes, including a Grand Prize trip to BE3 2019. For more information and official rules, check out the #OurElderScrolls page. Are you going to visit Tamriel during the Free Play Event? Let us know on Twitter @TESOnline and Facebook!