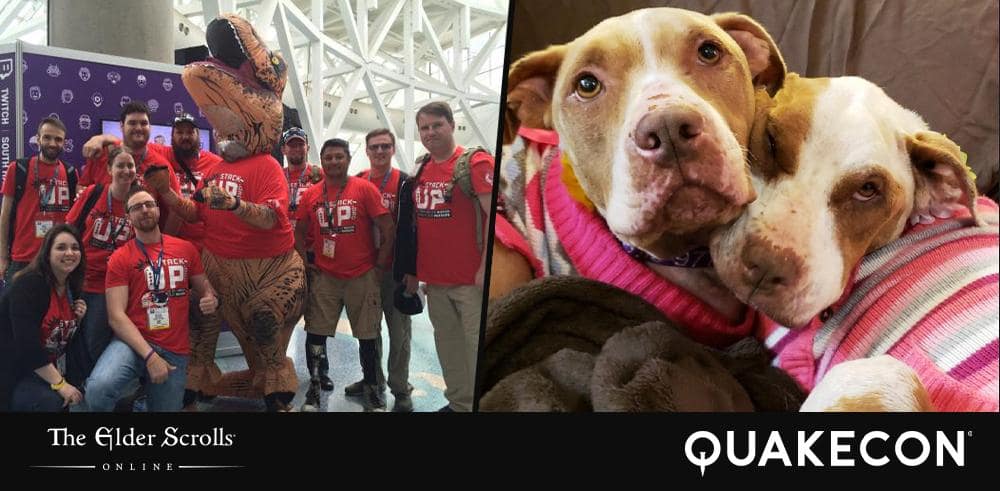 Join us in supporting two great causes during QuakeCon 2019: Stack Up and Dallas Pets Alive! You never know, you might find yourself with a new furry friend!
During QuakeCon 2019, you will be able to visit two great charity booths that we're supporting on the main hall: Stack Up and Dallas Pets Alive! Below, you can find more information about these two noble causes and learn about how you can support them with us both at the convention and from home.
Stack Up
Stack Up works to help veterans manage their post-traumatic stress disorder (PTSD) through the playing of video games, together. Using video games as a tool to help with mental illness and suicide prevention, the team works to help veterans via multiple programs that include care packages, paying for them to attend video game and geek culture events, and bringing comfort and friendship to all those coping with PTSD or moving back to civilian life.
Donate to Earn a 2019 Convention-Exclusive Pet
During QuakeCon 2019, if you'd like to receive two codes for this 2019 convention-exclusive (and super cute) Hot-Blooded Bantam Guar pet, you can help us reach our $2500 goal by donating $25 or more during our Stack Up Donation Drive. If you're a streamer and would like to do even more, you can join the Donation Drive team to raise money for the cause while you stream ESO. If you manage to raise $25, you'll get the pets, too!
The donation drive will run from July 25 through July 29. Don't forget, to receive the pet, you need to donate at least $25 and help us hit $2500 total in donations before the drive ends, so donate to this amazing cause now!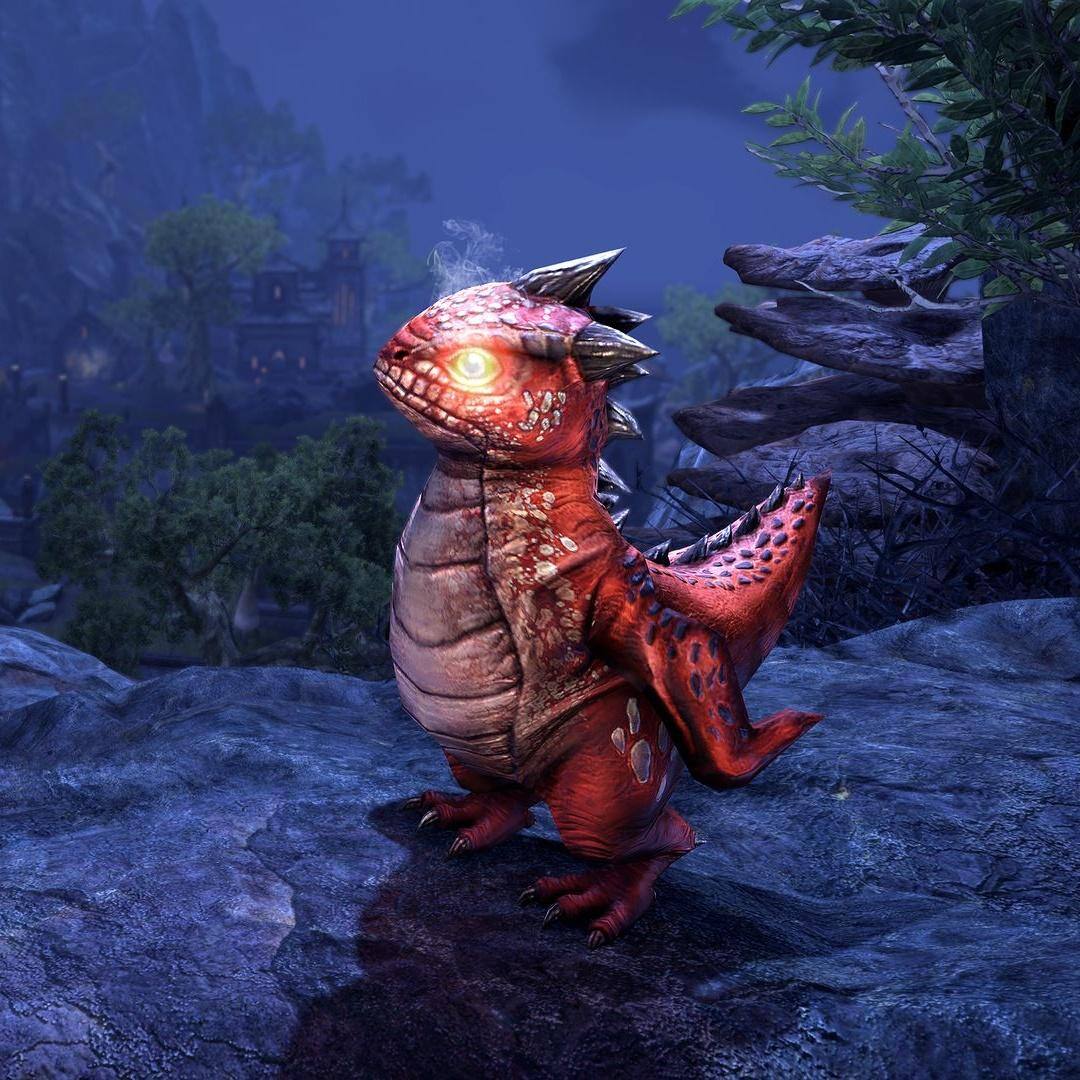 Donate $25 or more to help us unlock this adorable pet!
Visit the Team
If you're at the convention, you can visit Stack Up at booth 149 on the QuakeCon main floor during the convention or visit https://stackup.org/about/ to learn more about their work. You can also support Stack Up by donating or helping them fundraise for all of their different programs.
Tell Us Your Story
We know that there are many active and retired veterans who play The Elder Scrolls Online, and so we'd also like to invite all our veterans to send us your stories of how playing ESO and The Elder Scrolls has helped you stay in touch with friends and family while deployed or transition to your civilian life once home. If you have a tale to tell, please contact us via Twitter at @TESOnline using the #StackUp hashtag. We'd love to share your story with the rest of the ESO community.
Dallas Pets Alive!
Dallas Pets Alive! work to promote and provide resources, education, and programs necessary to completely eliminate the killing of companion animals. They help animals find a home with both an adoption and foster program and accept both tax-deductible donations and volunteers.
Adopt a New Companion
During QuakeCon we're thrilled to be able to sponsor the adoption of these cute critters. Check out their pup-venturer profiles below!
Should you wish to take home one of these pups, we'll play for their adoption fees and even provide a digital copy of Elsweyr and some Dragon-themed goodies to help them on their way! If you'd love to open your home to a new companion (either one of the above featured pup or any of the animals available on their website) you can visit Dallas Pets Alive! at booth 139 on the QuakeCon main floor or navigate to dallaspetsalive.org/adopt/ to make your application. There are some requirements, so be sure to make sure you qualify first!
Great Causes @ QuakeCon
If you're at QuakeCon this year, be sure to drop by the booths for both Stack Up and Dallas Pets Alive! Both teams would love to talk to you about what they do and how you can help! If you can't make it, don't hesitate to check out both https://stackup.org/ and https://www.dallaspetsalive.org/ to see for yourself.