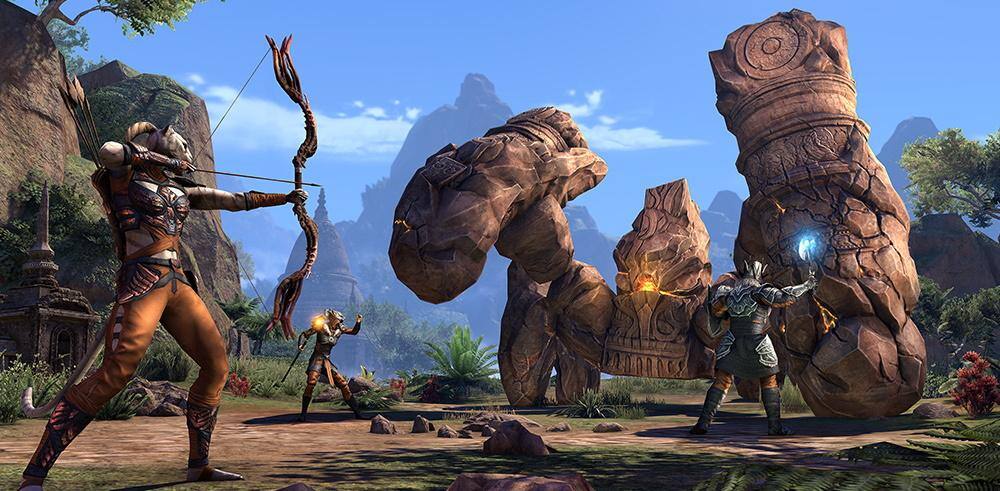 On Friday, August 16, join us at 11:00PM BST as the ESO community team, Dungeon Lead Mike Finnigan, and ESO Stream Team Partner Kyle Dempster team up to explore the dilapidated ruins of Moongrave Fane.
Can the team stop the former Dragonguard Grundwulf before he can drain the blood of a captured Dragon? Tune in to find out! In addition to the dungeon run, the team will also discuss the upcoming fixes for PC/Mac coming in the next incremental patch.
The stream will also feature the usual news and giveaways, and we'll enable Twitch Drops, so be sure to link your PC/Mac accounts! To catch all this, tune in at 11:00PM BST this Friday, August 16, on Twitch, YouTube, Mixer, and Steam.