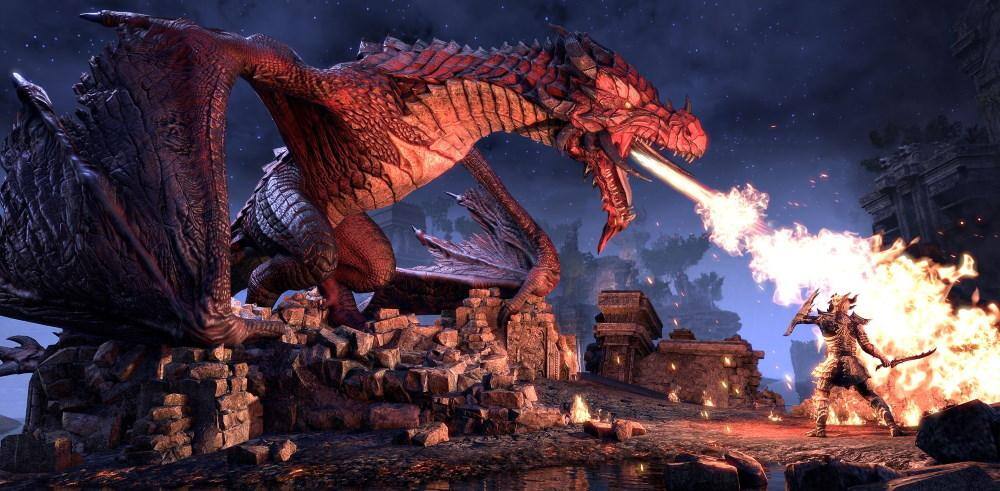 Begin your Elder Scrolls Online saga with sales of up to 50% on the Standard Edition and Elsweyr Chapter during our ESO Summer Sale.
If you're checking out The Elder Scrolls Online during the Free Play Event, you can continue your adventure and save big with deals on both The Elder Scrolls Online and Elsweyr Chapter on all platforms – PC/Mac, Steam, Xbox One, and PlayStation®4 – from now until September 3. (Please note that the PlayStation platform sale is limited to the North American PlayStation®Store.)
Explore Elsweyr
During the sale, you can acquire The Elder Scrolls Online: Elswyer at up to 40% off. This includes the Elsweyr Standard Edition, Standard Edition Upgrade, Collector's Edition, and Collector's Edition Upgrade.
The Elsweyr Chapter features a massive new zone, introduces you to the deadly Necromancer Class, and continues the year-long Season of the Dragon adventure—perfect whether you're a new or veteran player eager to explore the home of the Khajiit.
Standard Edition
In addition to Elsweyr, The Elder Scrolls Online Standard Edition is on sale for up to 50% off. Including access to the base game and Morrowind zone, the Standard Edition is ideal for new players who want to take their first steps into exploring the massive world of Tamriel.
The ESO Summer Sale is on only until September 3, so if you'd like to continue your adventures once the Free Play Event ends, visit our Buy Now page to snag a great deal today!