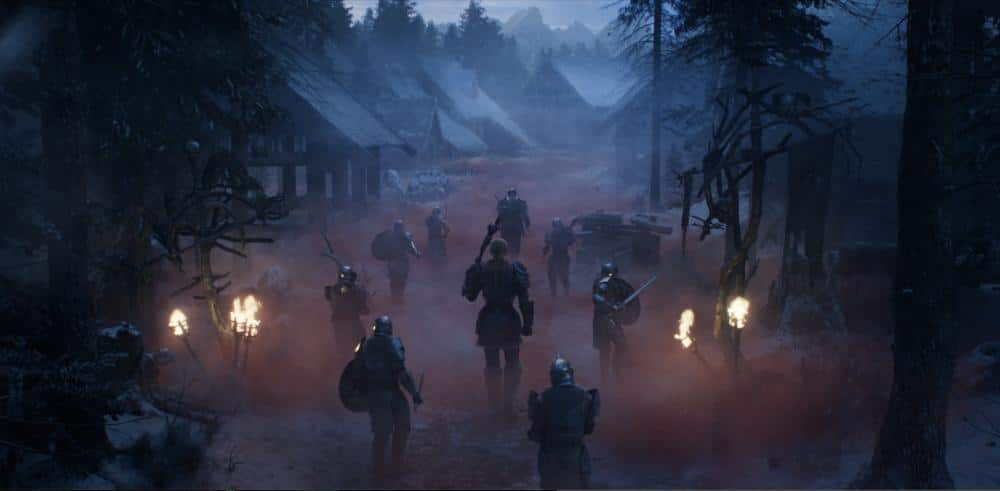 Yesterday evening, we announced The Elder Scrolls Online's next big year-long adventure and Chapter live from the HyperX Esports Arena Las Vegas. In case you missed it, here's everything we showcased and announced during the big event!
A New Year-Long Tale
The event's biggest reveals, of course, were the announcement of both the Dark Heart of Skyrim year-long adventure and Greymoor Chapter, and the show kicked off on a high note with this new cinematic trailer:
ZOS's Creative Director Rich Lambert and Bethesda Softworks SVP of Global Marketing and Communications Pete Hines took the stage to discuss the new Chapter, showcasing the content's new zone, storyline, and systems. You can watch the entirety of the announcement below:
Post-Show Fun
With the announcement stream complete, we went into a post-show with Community Team members Jessica Folsom and Gina Bruno, who hosted community guests and ESO Dev Team members such as Dungeon Lead Mike Finnigan and Loremaster Leamon Tuttle!
Viewing Rewards
For hitting 80,000 concurrent viewers during our Dark Heart of Skyrim global announcement stream, we're giving all ESO players the Long-Winged Bat pet. To qualify, simply log into the game and kill any enemy monster any time between January 16, 2020 at 5:00AM GMT and January 23, 2020 at 4:59AM GMT.
As long as you qualify, you'll receive your Long-Winged Bat pet by the first week of February. It'll be added to your Collections automatically.
We weren't able to hit our 150,000 concurrent viewer target required to unlock the ESO team member's IRL "Snow Bear Plunge," but we're going to do it anyway! Keep an eye out on our social channels for information in the near future on when we dive in, and thank you for watching the show!
Skyrim Needs Heroes
With the announcement of the Dark Heart of Skyrim and Greymoor Chapter, we're set for another exciting year of adventure. Are you ready to return to the land of the Nords? Let us know on Twitter at @TESOnline, Instagram, or Facebook.