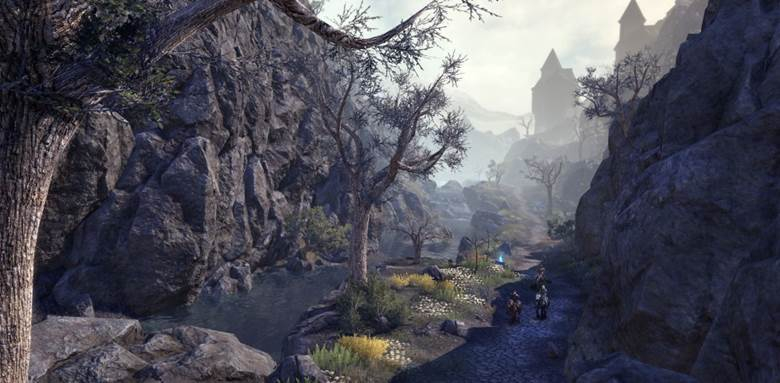 Planning to spend your holidays in Markarth? Share your adventures in ESO's latest DLC with us and the rest of the community!
The Markarth DLC game pack is full of amazing sights, people, and challenges for you to experience, in both the Reach and Arkthzand Caverns (Blackreach) zones. To showcase these wild and wonderful new worlds during the New Life Festival, we're encouraging the #ESOFam to share their best in-game screenshots with us on social media using the #MemoriesfromMarkarth hashtag.
So long as it's part of the Markarth DLC, what you choose to screenshot is completely up to you. Maybe you've bombarded a certain Keep-witch with mudballs? Or perhaps you've found a scenic new location to try your own Polar Bear Plunge? It's up to you! Simply screenshot it and share.
Share your adventures using #MemoriesfromMarkarth
To help, feel free to use this template we crafted to help frame your shot.
We'll be sharing select submissions on our official Twitter and Instagram accounts from now until January 5, 2021, and we'll even gift in-game goodies to the creators of some of our favorites—so get out this festive season and explore the Reach!
#TamrielTogether is ESO's end-of-year promotion, celebrating all the ways the ESO community jointly experiences the world of Tamriel. During this period, you can participate in in-game events, share your stories of camaraderie using the #TamrielTogether hashtag on Twitter, Instagram, or Facebook, and sign up for our massive sweepstakes—have fun!