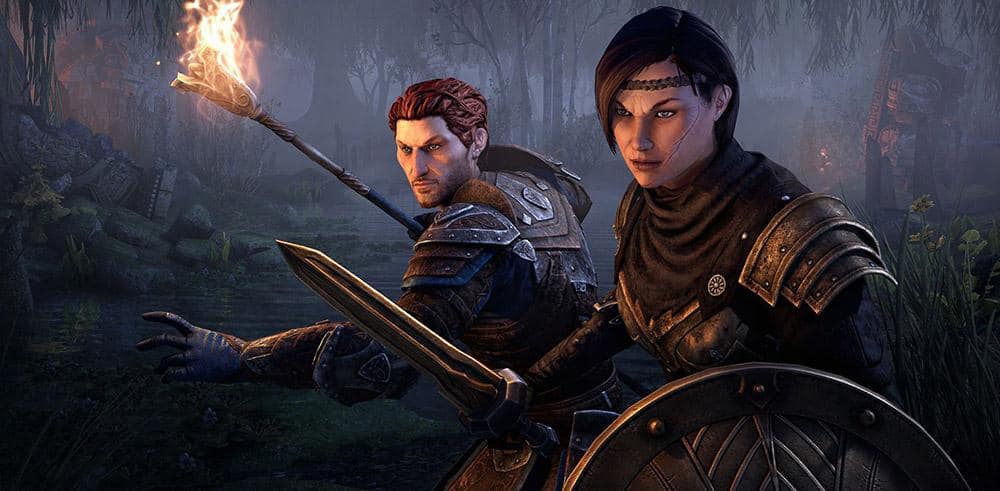 Join us on ESO Live for a special developer discussion of the Blackwood Chapter's upcoming Companion System.
Tune in this Friday, April 16 at 9PM BST on Twitch.tv/Bethesda as we dive deep into the upcoming Companion System with special guests from the ESO development team. Together with Lead Systems Designer Phil Draven and Senior Content Designer Janet Priblo, we'll showcase the two unique Companions available with the Blackwood Chapter and talk about how the team designed and built this exciting new system. If you're interested in an inside look at how the team brought Companions to Tamriel, don't miss this show!
As always, we'll have Twitch Drops enabled throughout the show (link your accounts!) and discuss all the latest ESO news. This show will go live Friday, April 16 at 9PM BST—we'll see you there!
ESO Live is your official Elder Scrolls Online stream, hosted on twitch.tv/Bethesda by ESO's Community Manager Gina Bruno and Senior Community Manager Jess Folsom.