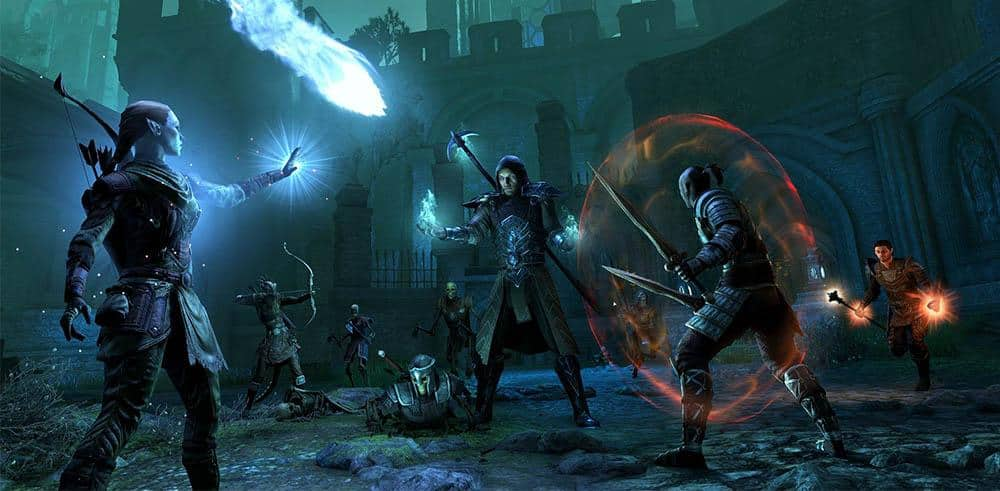 Watch your favorite streamers explore Blackwood during the PC/Mac launch week and you could win some amazing goodies, including the Chapter itself!
Starting Tuesday, June 1, with the Blackwood Chapter launch for PC/Mac, we're hosting members of the ESO Stream Team on twitch.tv/Bethesda as they continue their Gates of Oblivion adventures. During this period, the Stream Team members will be diving deep into The Elder Scrolls Online: Blackwood, including the new quests, zones, Companion system, Oblivion Portals, Rockgrove Trial, and more. 
Watch the streams and you'll also have the chance to pick up Twitch Drops (link your accounts!) and win some great prizes, including Crown Packs, copies of the Blackwood Chapter, and more via giveaways. Note that to earn Drops, you'll need to watch the streamers on their respective home channels.
Giveaways will include the Pink Torchbug!
You can see when your favorite streamers will be hosted on twitch.tv/Bethesda via full schedule below. Note that all times are US Eastern (EDT).
The Blackwood Stream Team Team Stream will begin Tuesday, June 1 at 3PM BST, and run until Monday, June 7 at 4:59AM BST. We'll see you there!