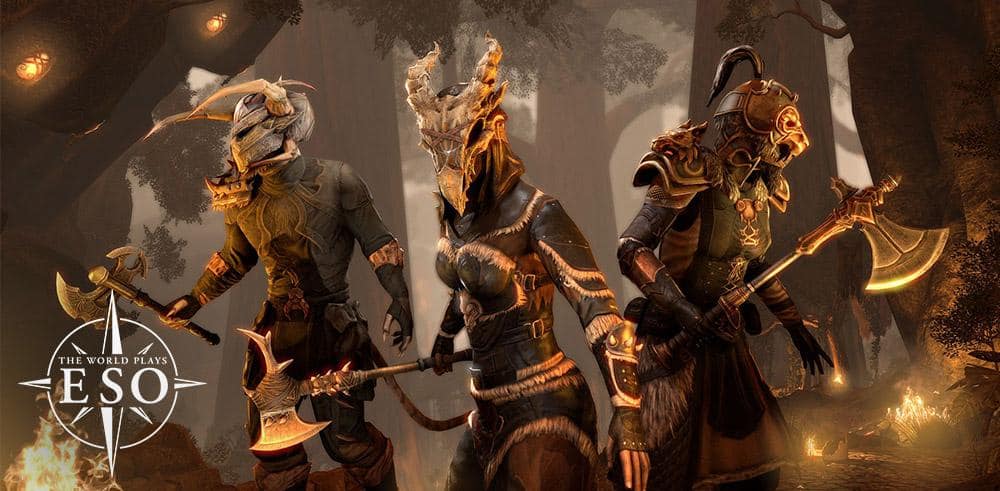 Tune in to Twitch.tv/Bethesda this Saturday, July 10, and check out mixed martial artist and ESO superfan Robert Whittaker as he teams up with special guests from the ESO development team to take on ESO's PvE Dungeons.
Kicking off this Friday at 1AM BST on Twitch.tv/Bethesda, you can watch the indomitable Robert Whittaker as he parties up with ESO's ANZ Community Manager Kim Bender, Encounters Lead Mike Finnigan, and Creative Director Rich Lambert to delve deep into one of the Flames of Ambition's four-player Dungeons.
Part of The World Plays ESO, a two-month long celebration of everything ESO has to offer, our world-class team will enter the Cauldron, a long-abandoned mine that now harbors a mysterious Daedric cult. Will this group successfully battle their way through the minions of Mehrunes Dagon and uncover the origins of the Gates of Oblivion adventure? Watch the show to find out! By doing so, you could earn Twitch Drops plus be entered in the running for some fantastic giveaways, including one to win the much-desired Pink Torchbug pet and copies of The Elder Scrolls Online: Blackwood.
The livestream begins this Saturday, July 10 at 1AM BST, on Twitch.tv/Bethesda—don't miss it! Be sure to also check out all the streams we're running as part of The World Plays ESO on our official website, and stay tuned for more big announcements in the future!