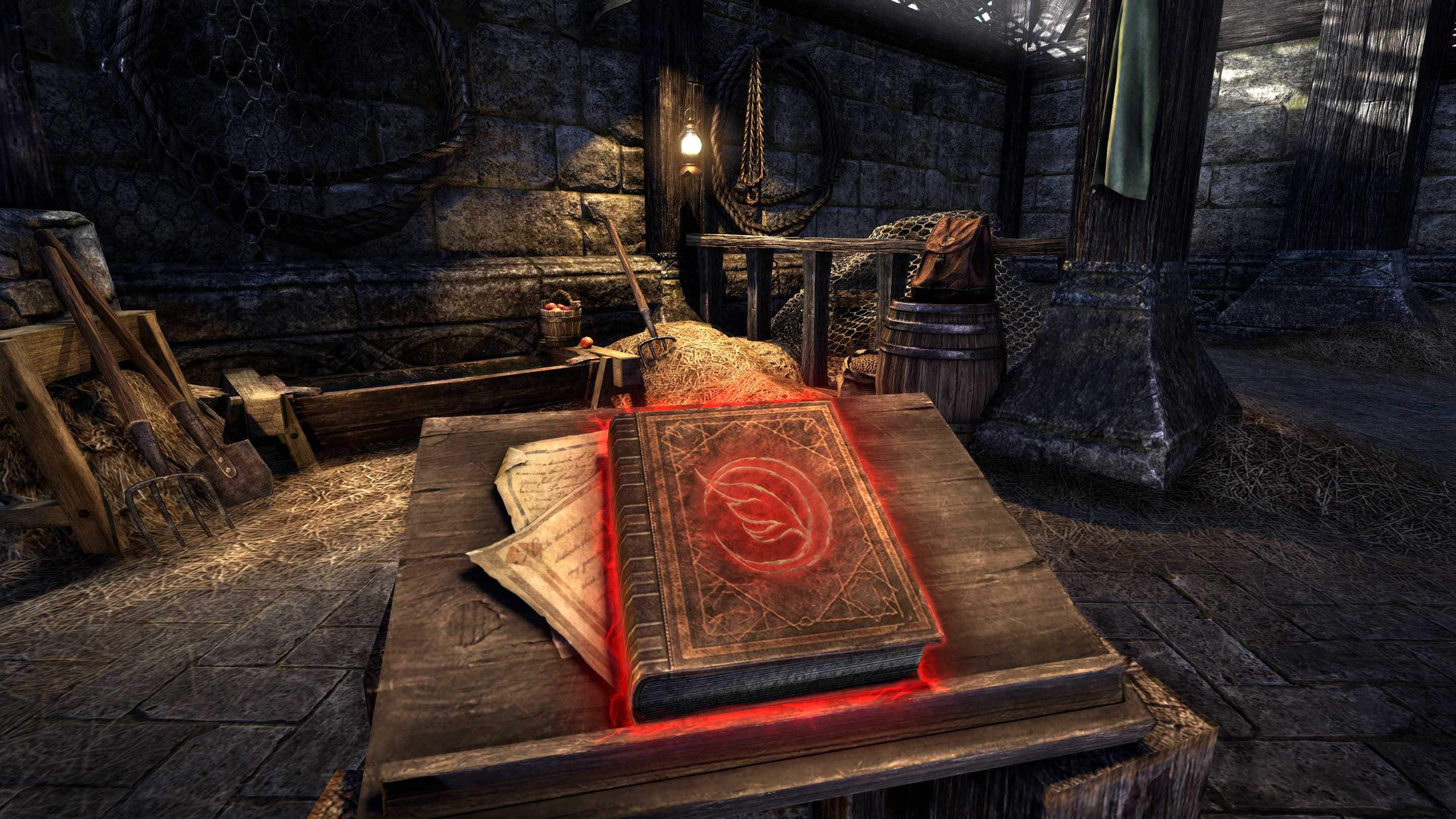 See a larger image
Increases your character's riding speed by 1 per lesson. Riding Speed allows you to move faster while mounted and takes effect on your character regardless of the mount you have set active.
About the Crown Store
Crown Store items are purchased in the in-game Crown Store. To buy any of the Crown Store's special items, you'll need crowns, a virtual in-game currency. Crowns can be purchased in packs of 750, 1500, 3000, 5500, 14000, and 21000 Crowns. In addition, you can get a monthly allotment of crowns by signing up for an ESO Plus™ membership. Learn more about member benefits.

Buy Crowns
Crown Store
Crown Store
Featured (6)
ESO Plus Deals (8)
Special Offers (4)
Crown Crates (91)
DLC (29)
Quest Starters (11)
Upgrades (88)
Utility (16)
Houses (49)
Furniture (42)
Style Parlor (52)
Crafting (42)
Wardrobe (35)
Mounts (11)
Non-Combat Pets (16)

Skyterror Dragonslayer Pup
100

100 Crown Gems
3,600

3600 Seals of Endeavors

Skyterror Dragonslayer Horse
400

400 Crown Gems
8,000

8000 Seals of Endeavors

Elder Dragon Hunter Armor Pack

Deal
2,000

2000 Crowns

1,600

1600 Crowns UNTRANSLATED: crown-plus-deal
This page is under translation.