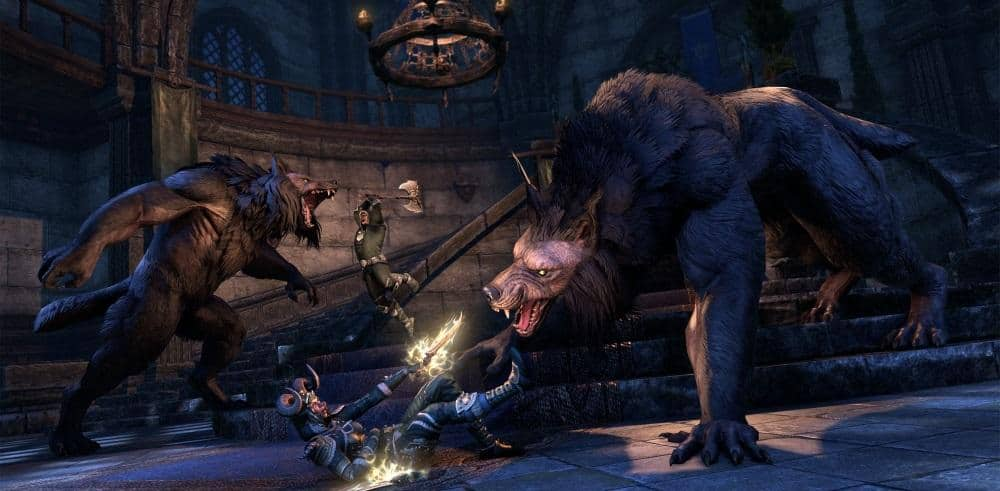 Join us as we talk with one of ZOS' Content Designers and run a perilous dungeon with Twitch Streamers Xynode and KyleDempsterStudios. Don't miss out!
Check out ESO Live this Friday at 6:00PM EST as Content Designer Tom Murphy joins us on the couch to talk about his role at ZOS and his experience working in the games industry. If you're interested in what goes into building ESO's quests and characters, be sure to tune in. Afterwards, Community Managers Gina Bruno and Jess Folsom will run a dungeon with Twitch streamers Xynode and KyleDempsterStudios, so get ready for some laughs and mild language (Gina!)
The show kicks off this Friday at 6:00PM EST on Twitch, YouTube, Mixer, and Steam. Twitch Drops will be enabled for the duration of the show, so don't forget to link your PC/Mac accounts!