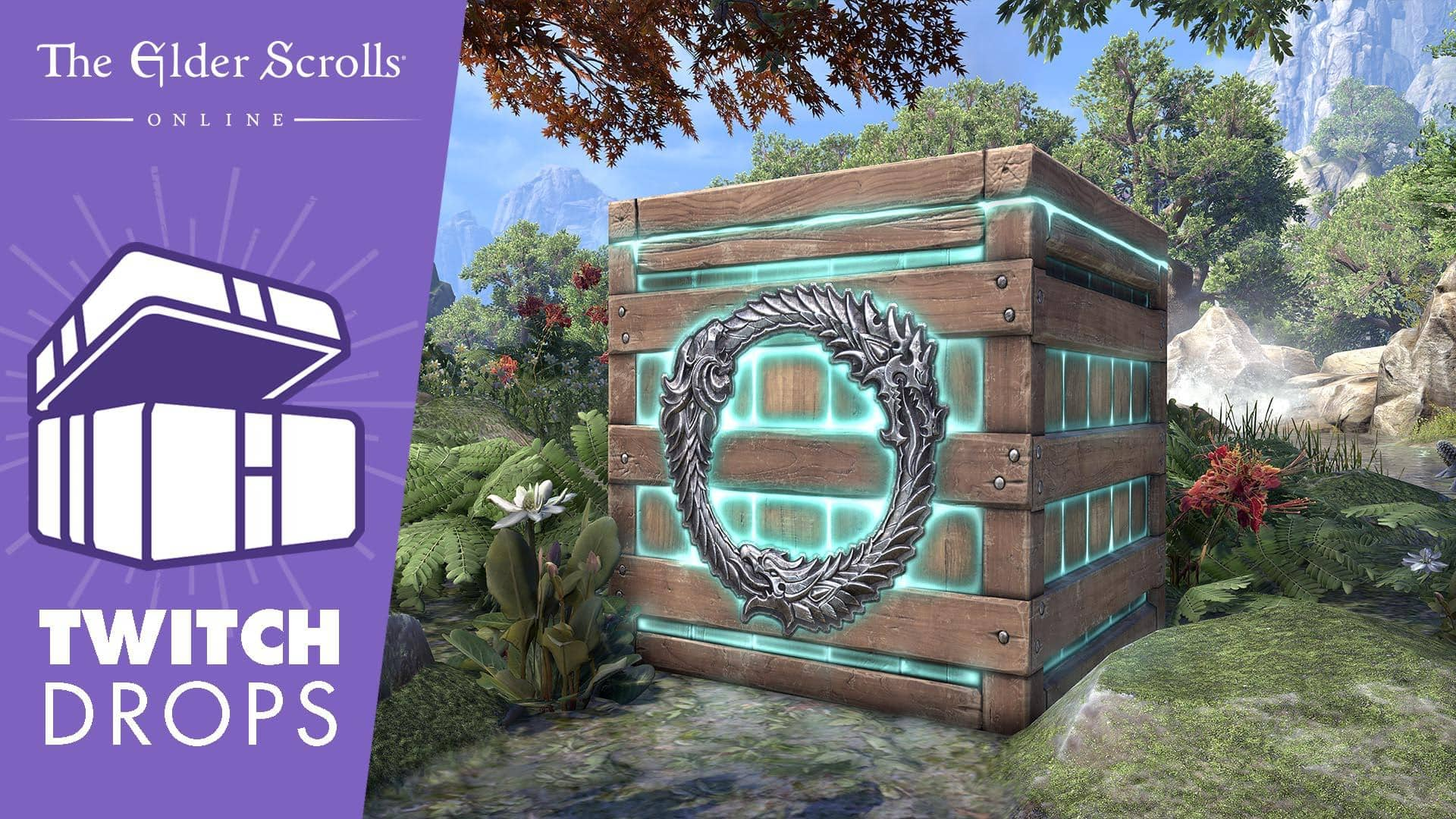 Wrap up 2018 with more Twitch Drops for The Elder Scrolls Online and a chance to get some Ouroboros Crown Crates! Check out our latest schedule to see when you can tune in to win.
This month, you'll find plenty of opportunities to nab an Ouroboros Crown Crate simply by watching some of your favorite ESO Twitch livestreamers. Don't forget, Twitch Drops are currently only available for PC/Mac, and you have to link your account first. Note that the schedule below is subject to changes and additions, and that Twitch Drops redemptions may take several hours.
ESO Live & Official Bethesda Streams
On the following days, tune into www.twitch.tv/bethesda for at least 10 minutes for an Ouroboros Crown Crate:
ESO Live: December 7, 6:00-7:00pm EST Update: This show has been cancelled.
All ESO Streamers
On the following days, tune into any channel streaming ESO for at least 10 minutes for a chance to receive a Drop each day:
Free Play Event: December 6 at 10:00am EST until December 9 at 11:00pm EST

Drops will go out each day at 10:00am EST starting on December 7

New Life Festival: December 14 at 10:00am EST until December 16 at 11:00pm EST

Drops will go out each day at 10:00am EST starting on December 15
Special Events
On the following days, tune into the following channels for at least 10 minutes for a chance to receive a Drop:
Techandjunk's 2018 Finale: December 19 at 12:00pm EST until December 20 at 3:00am EST

Join a group of ESO streamers as they stream ESO for 15 hours with various challenges, giveaways, costumes, and more! Participating streamers include:

AlcastHQ
ClassyKatie
DoodyBeard
MilkViper
NewOwlHooDis
Ninja614
techandjunk

Drops will go out beginning on December 20 at 10:00am EST

TavernTeam 2018 Wrap Up (Russian): December 21, 10:00am-2:00pm EST

Tune into twitch.tv/BetaPsych0 for a special stream featuring the TavernTeam (BetaPsych0, Danik-PROK, Irbis and RaMaire) as they look back everything that occurred in ESO over the past year. Note this stream will be in Russian.
Drops will start to go out at the conclusion of the stream

KyleDempsterStudios Charity Stream: December 22 at 4:00pm EST until December 23 at 4:00am EST

All proceeds from this charity stream will benefit The Trevor Project. Participating streamers include:

FadyLace
FinchRevolution
KyleDempsterStudios
GandTheImpaler
Loonaromi

Drops will go out beginning on December 23 at 10:00am EST