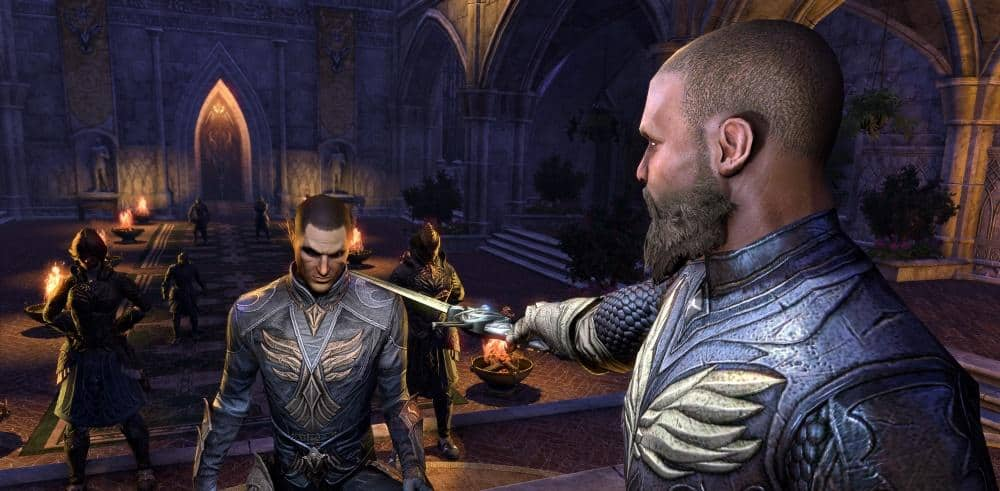 We were thrilled to see The Elder Scrolls Online receive a host of awards for 2018, and we'd like to show our appreciation for our amazing community with a small gift.
2018 was a massive year for both ZeniMax Online Studios and The Elder Scrolls Online, and we were very happy with how positively the community reacted to the year's updates and adventures. It was extremely gratifying for us to see our efforts rewarded with a plethora of awards from various publications, including many as voted by you!
Here's what we won:
MMORPG.com Player's Choice 2018 – Best MMO (third year in a row!)
MMORPG.com Player's Choice 2018 – Most Improved MMO
Massively Best MMO Update or Expansion of 2018
Game Informer Reader's Choice 2018 (second year in a row!)
Our Gift to You
To show our appreciation for an ESO community that keeps surprising us, we're gifting all active ESO accounts 500 crowns! Here's everything you need to know:
500 crowns will be gifted to ALL qualifying ESO accounts on February 11 for PC/Mac and February 13 for Xbox One and PlayStation®4
To qualify for the free crowns, you must have logged in to the game between January 1, 2017 at 2:00AM EST, and February 7, 2019 at 2:00AM EST
That's it! Don't forget, the February Gifting Promotion has already begun – perhaps you could use these crowns for one of your two gifts?
Thank You!
We're constantly humbled by and thankful to the amazing ESO community for continuing to support us through 2018 and beyond. The players are what makes this game great, and these awards prove it. From everybody here at ZOS, thank you, and get ready for an even bigger 2019!